'EV Tech Lab' was designed to cultivate global electric vehicle maintenance service professionals through specialized training and practice
Workshop included interactive courses in high-level EV repair training, studies on typical maintenance cases, learning technology trends and on-site base visits
Twenty-five key electric vehicle maintenance professionals from Europe, United States and Asia attended the nine-day workshop
Hyundai Motor Company announced today that it held an 'EV Tech Lab', a global workshop specializing in electric vehicle (EV) maintenance, to enhance its professional capabilities in the EV era.
The workshop was designed to help establish Hyundai Motor as a top EV company by placing global EV maintenance professionals through theoretical and practical trainings. The training focused on repairing EVs, with courses focused on typical maintenance cases and high-level repairs.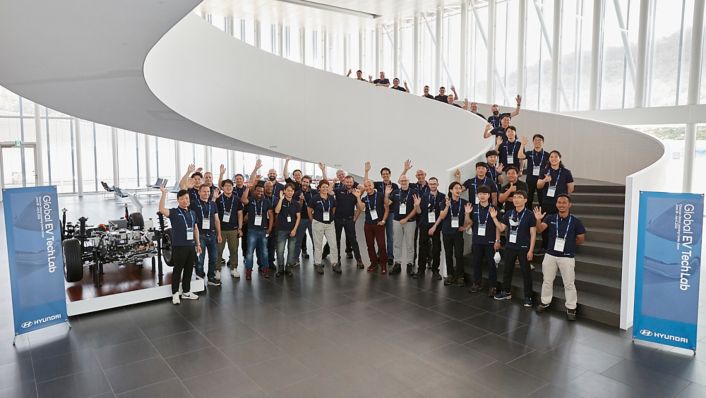 This workshop will help Hyundai Motor take the lead as a global top brand in EV maintenance technology. We will continue striving to provide professional and advanced maintenance service for EVs to our global customers.
Hyundai Motor held the workshop from June 28 to July 6, with 25 global key EV maintenance professionals in attendance from Europe, the U.S. and Asia. Outstanding service experts at Hyundai Motor, including proficient mechanics from Korea, led the training.
The workshop's interactive courses included 'EV Tech Training' based on actual field cases and shared regional repair cases, 'EV Tech Study' on quality-related cases and lectures on EV trends, and 'EV Tech Experience' with field trips to EV-related sites, including Hyundai Motor's Ulsan plant, Hyundai Motorstudio Goyang, Genesis Suji, and EV-specialized service bases such as the Hyundai EV Station Gangdong.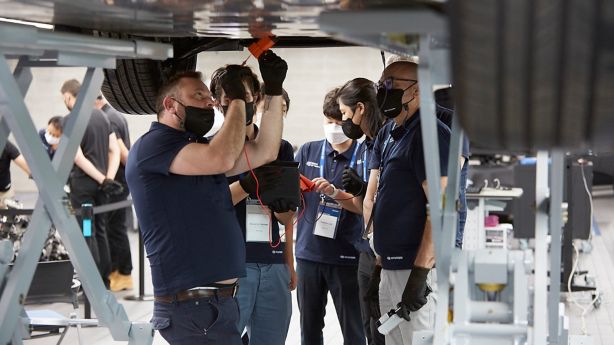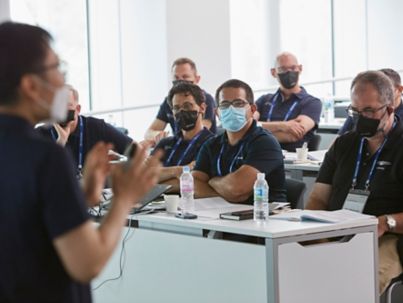 As more consumers choose EVs, the importance of systematic maintenance services and infrastructure is expected to increase. Hyundai Motor is focused on continuing the training of maintenance experts. To this end, the company plans to provide preemptive customer service by strengthening its EV maintenance data analysis capabilities in global service sectors.