Hyundai Motor has extended its multi-year agreement with AS Roma for another season
As Global Automotive Partner, Hyundai's logo will also continue to be featured on the back of AS Roma jerseys in most domestic competitions next season
Hyundai has engaged with AS Roma and its fans in various activations since the partnership began
Hyundai Motor has extended its multi-year partnership with AS Roma for a further season. The announcement accompanies Jose Mourinho's recent appointment as the club's manager. The Italian football club is already looking forward to the upcoming season of European football with the inaugural UEFA Conference League.
As part of the partnership, the Hyundai logo will continue to be displayed on the back of the famous red and yellow jersey for both home and away matches in most domestic competitions until 2022. Hyundai will also continue to work closely with the club to create exciting initiatives and benefits for the club's players and fans.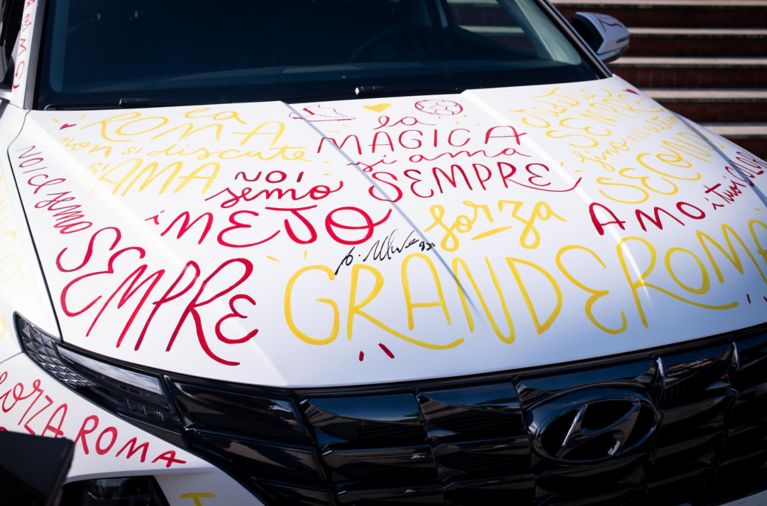 All Hyundai-sponsored teams, including AS Roma, would like to thank fans for their unwavering support, despite being unable to attend matches in stadiums for the past 15 months. Both Hyundai and AS Roma are looking forward to welcoming supporters back to Stadio Olimpico later this year.
With the extension of the partnership, we would like to praise AS Roma for another season of hard work and determination. The club's fans are just as passionate and resilient as the players they love, and that's exactly why we're delighted to announce the continuation of our partnership. By sponsoring the top clubs at the highest calibre of football, Hyundai's pan-European strategy will continue to see success with AS Roma on our side.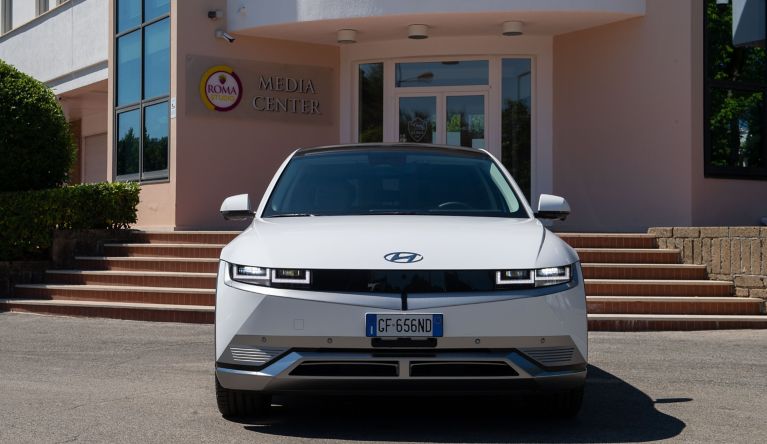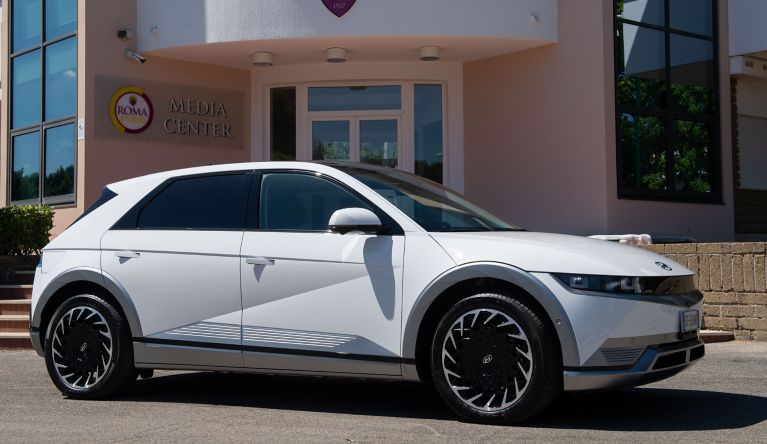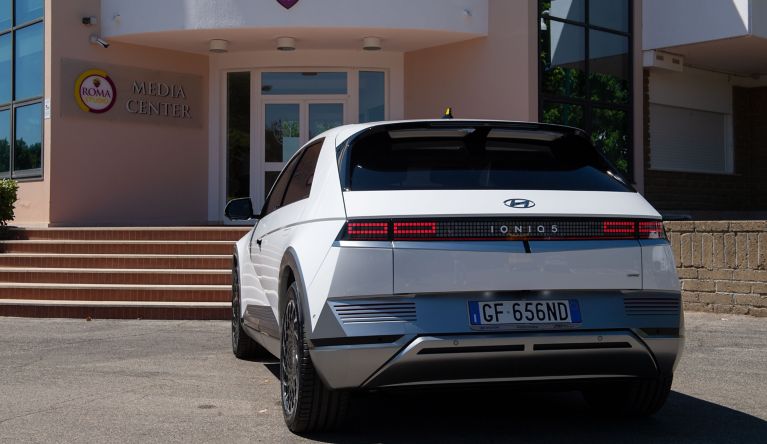 We are delighted to continue our relationship with Hyundai. In recent years, a strong synergy has been created, allowing us to carry out important initiatives for the club and our fans. With Hyundai, we share the same values both on and off the field, and on the road. The continuation of our partnership is the natural result of what we have built together so far.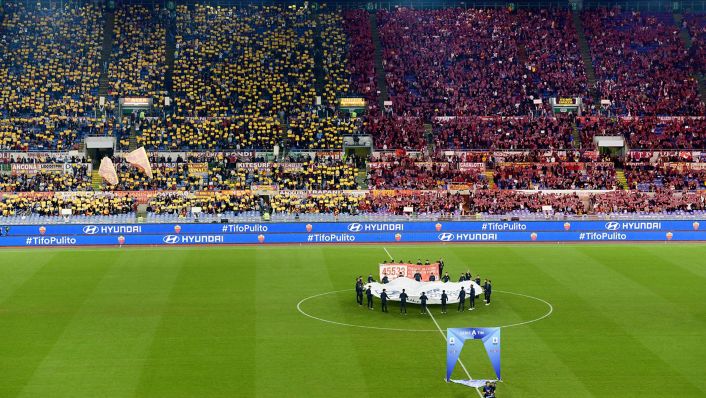 Engaging AS Roma and its fans
Since partnering with AS Roma in 2018, Hyundai has engaged in several activations with the club. Last year, Hyundai celebrated the return of European football with a "Next Awaits" football film, bringing together both male and female football stars from all five of its domestic European club partners.
In the summer of 2019, Hyundai helped AS Roma expose misogyny in professional football. Summoned under the guise of a casting, three men – who believed that football is a man's sport – boarded a Hyundai TUCSON to meet their Roma idols. Once on the pitch, they were greeted and then challenged by Betty Bavagnoli, coach of AS Roma Women until the 2020/21 season, and a handful of her star players. The team's friendly victory showed the fans that women's football is just as competitive as men's football.
To engage AS Roma's fans, Hyundai returned their voices to Stadio Olimpico earlier this year. Deploying the spacious Hyundai TUCSON Hybrid as a mobile recording studio, fans had the chance to record themselves singing the club's iconic anthem. As the players entered the pitch, all the recordings were played together, like a stadium choir, at top volume.
During Match Sponsor Day 2019, AS Roma versus AC Milan, Hyundai launched the #TifoPulito campaign, raising attention to fair play and respect for the environment. For the campaign, more than 11,000 fans amicably cheered along using recycled paper signs, coloured by smog-reducing ecological paint.
Hyundai's pan-European football strategy
Having been present in both national and international football competitions for more than 20 years, Hyundai is not just a sponsor of Europe's leading football clubs; the company is a partner for their fans as well. Through its pan-European football strategy, Hyundai actively supports fans through their sponsorships with Chelsea FC in the UK, Club Atlético de Madrid in Spain, as well as Hertha BSC and Eintracht Frankfurt in Germany.
In early 2019, Hyundai released its first pan-European communication featuring all five of its domestic club partners at the time: AS Roma, Atlético de Madrid, Chelsea FC, Hertha BSC, and Olympique Lyonnais. The film shows 18 European star footballers taking on supporting roles to celebrate the importance of football fans.
Disclaimer: CO2 and emissions data
Fuel consumption combined for the Hyundai TUCSON 1.6 T-GDI 48V (150 PS) with 6iMT in l/100 km: 6.8 - 6.5; CO2 emissions combined in g/km: 154 - 147 (WLTP)
Fuel consumption combined for the Hyundai TUCSON 1.6 T-GDI 48V (150 PS) with 7DCT in l/100 km: 6.6 - 6.3; CO2 emissions combined in g/km: 150 - 143 (WLTP)
Fuel consumption combined for the Hyundai TUCSON 1.6 T-GDI 48V (180 PS) with 6iMT in l/100 km: 6.7 - 6.4; CO2 emissions combined in g/km: 152 - 145 (WLTP)
Fuel consumption combined for the Hyundai TUCSON 1.6 T-GDI 48V (180 PS) with 7DCT in l/100 km: 7.1 - 6.9; CO2 emissions combined in g/km: 162 - 156 (WLTP)
Fuel consumption combined for the Hyundai TUCSON 1.6 CRDi 48V (136 PS) with 7DCT 2WD in l/100 km: 5.6 - 5.2; CO2 emissions combined in g/km: 146 - 137 (WLTP)
Fuel consumption combined for the Hyundai TUCSON 1.6 CRDi 48V (136 PS) with 7DCT 4WD in l/100 km: 6.0 - 5.7; CO2 emissions combined in g/km: 158 - 149 (WLTP)
Fuel consumption combined for the Hyundai TUCSON 1.6 T-GDI (150 PS) with 2WD in l/100 km: 7.0 - 6.6; CO2 emissions combined in g/km: 159 - 150 (WLTP)
Fuel consumption combined for the Hyundai TUCSON 1.6 T-GDI (150 PS) with 4WD in l/100 km: 7.8 - 7.3; CO2 emissions combined in g/km: 178 - 165 (WLTP)
Fuel consumption combined for the Hyundai TUCSON 1.6 CRDi (115 PS) in l/100 km: 7.8 - 7.3; CO2 emissions combined in g/km: 178 - 165 (WLTP)
Fuel consumption combined for the Hyundai TUCSON 1.6 T-GDI Hybrid with 6AT 2WD in l/100 km: 5.9 - 5.5; CO2 emissions combined in g/km: 135 - 125 (WLTP)
Fuel consumption combined for the Hyundai TUCSON 1.6 T-GDI Hybrid with 6AT 4WD in l/100 km: 6.6 - 6.2; CO2 emissions combined in g/km: 149 - 140 (WLTP)
Fuel consumption combined for the Hyundai TUCSON 1.6 T-GDI Plug-in Hybrid in l/100 km: 1.4; electricity consumption combined in kWh/100 km: 17.7; CO2 emissions combined in g/km: 31 (WLTP)