Hyundai Motor supported Healthy Seas in the organisation of an educational event in the UK 
The programme was hosted at London's Tate Modern art gallery
Over 60 school children participated and learned about Hyundai and Healthy Seas' commitment to a more sustainable future
Hyundai Motor recently supported Healthy Seas in the organisation of a special educational event which took place at London's Tate Modern art gallery on 14 July. The event included a presentation about marine protection, ghost fishing and its devastating effects, as well as solutions offered by supporting the circular economy.
Last year, Hyundai commenced a partnership with marine conservation organisation Healthy Seas. In addition to clean-up activities, educational programmes form a major pillar of this partnership. The goal is to teach younger generations about the effects of marine pollution and offers solutions to enable them to achieve more sustainable lifestyles.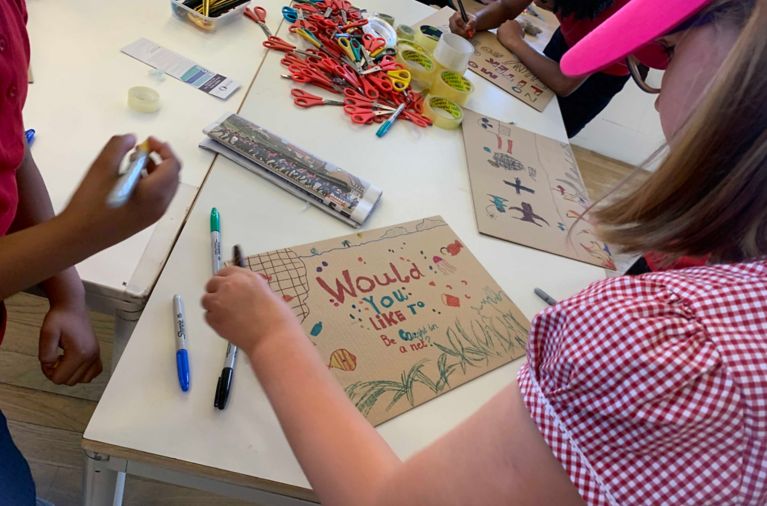 Engaging and educating younger generations
Thanks to support from Hyundai Motor UK, Healthy Seas met with over 60 year 5 children from Charles Dickens Primary School in London. The event was held at the Tate Modern art gallery, with support on hand from Healthy Seas' team of volunteers as well as the museum's curators.
The event began with a presentation from Healthy Seas' representatives about plastic pollution and the devastating effects ghost fishing has on marine wildlife.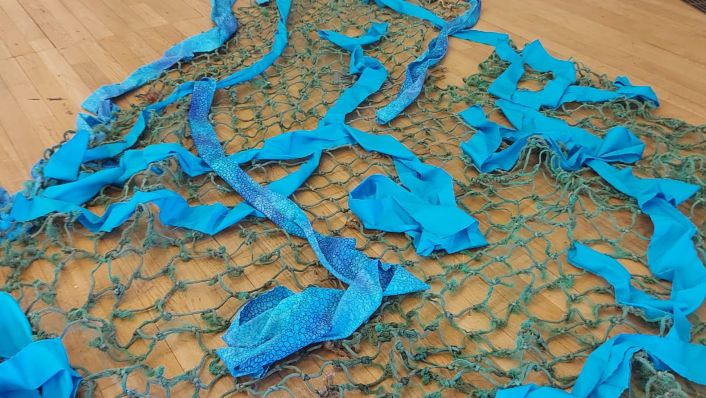 The children were then shown impactful underwater images taken by volunteers from the charity organisation Ghost Diving, who operate in several countries around the world to recover abandoned fishing nets, known as 'ghost nets', from coral reefs and shipwrecks.
Later on, the Healthy Seas team explained how the circular economy works by demonstrating how plastic waste can be repurposed into new resources. Aquafil, one of Healthy Seas' founding partners, regenerate the nylon parts of the ghost nets, along with other nylon waste, into ECONYL®, a nylon yarn for sustainable products like the floor mats available in the Hyundai IONIQ 5 and upcoming IONIQ 6, as well as swimwear, and carpeting.
After the presentation, the students could re-enact what they learned by becoming 'divers' for a day. They put on some diving equipment, and rescued trapped (toy) animals entangled in gill nets.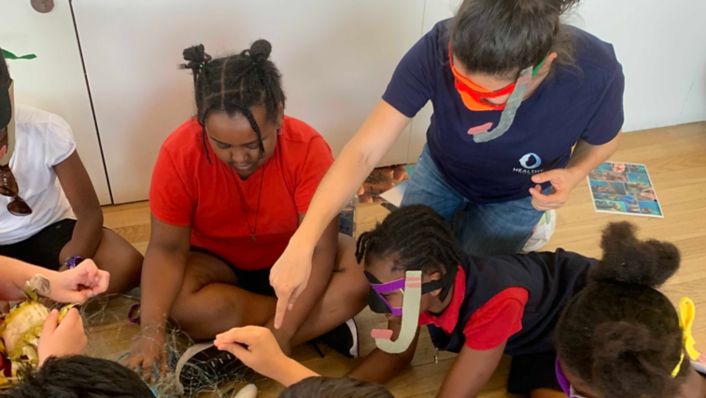 As a responsible company, Hyundai considers sustainability to be a necessity in order to deliver on our company mission of Progress for Humanity. To achieve a sustainable society, we believe it is paramount that younger generations learn about the perils of marine pollution and the benefits of the circular economy. This is why we will continue to support our partner Healthy Seas to conduct these creative, interactive and, most importantly, fun educational initiatives.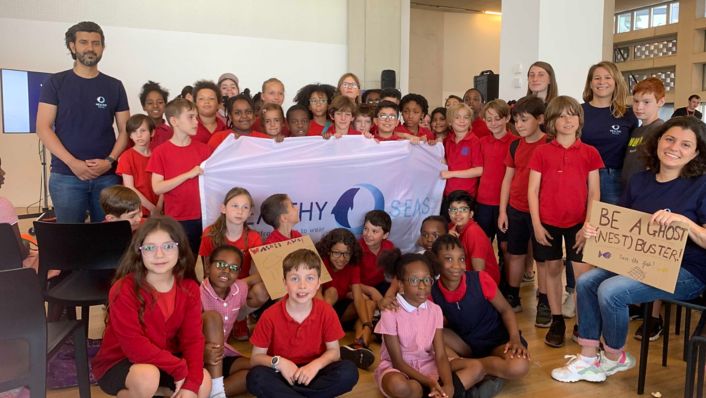 From waste to art
Inspired by the event location, which took place spacious room overlooking the River Thames and St. Paul's Cathedral, the highlight of the programme was art.
The pupils were encouraged to embrace their creativity and produce artworks featuring sea creatures using recyclable materials they brought with them from their homes. Their creations were then placed on a large net that was recovered by the UK Ghost Diving team from a previous clean-up event at the North Sea.
In a second workshop, the students had the chance to create colourful placards with messages about the things they learned from the day. Their reflections and conclusions demonstrated how engaged children are with the topic of marine pollution and underlined the importance of holding educational activities such as these to showcase the benefits of the circular economy, in line with Hyundai's company vision of Progress for Humanity.

As part of their partnership strategy for 2022, Hyundai and Healthy Seas will host more educational programmes across Europe in the coming months, starting with events in Italy and France. HMUK will also look at follow up activities through 2022 to continue the successful partnership and engagement with Healthy Seas. More information will be revealed in due course.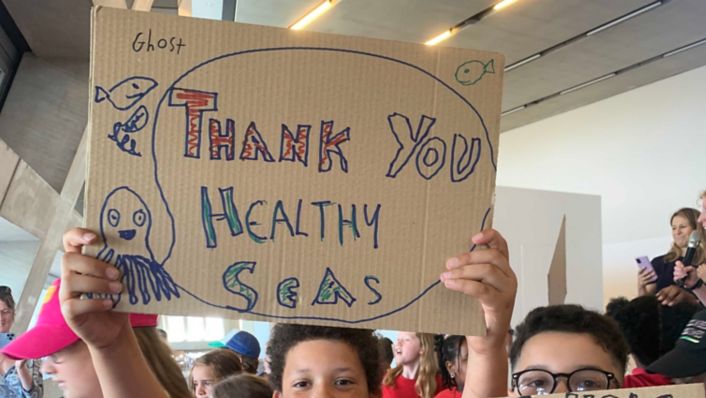 About Healthy Seas
The mission of Healthy Seas is to remove waste from the seas, in particular fishing nets, for the purpose of creating healthier seas and recycling marine litter into textile products. The recovered fishing nets will be transformed and regenerated by Aquafil, together with other nylon waste, into ECONYL® yarn, a high-quality raw material used to create new products, such as socks, swimwear, sportswear, or carpets. Since its founding in 2013, Healthy Seas has collected over 773 tons of fishing nets and other marine litter with the help of volunteer divers and fishermen.