Hyundai Motorsport has secured a double podium finish in Croatia Rally, the third round of the 2022 FIA World Rally Championship (WRC), after an action-packed weekend
Ott Tänak and Martin Järveoja scored their first podium of the season with a strong drive to second, having led the rally by 1.4 seconds ahead of the rally-concluding Power Stage
Thierry Neuville and Martijn Wydaeghe escaped late drama to confirm a hard-fought third place, their second consecutive podium finish in the Hyundai i20 N Rally1.
Hyundai Motorsport has emerged from a thrilling Croatia Rally with a competitive double podium finish after Ott Tänak and Martin Järveoja secured second position ahead of team-mates Thierry Neuville and Martijn Wydaeghe in third.
On a nailbiting final day of a tense rally weekend, the battle for victory went down to the wire, with Hyundai Motorsport's Estonian crew taking the lead before the rally-deciding Power Stage.
Sunday's itinerary covered a repeated loop of two stages – Trakošćan-Vrbno (13.15km, SS17/SS19) and Zagorska Sela-Kumrovec (14.09km, SS18/SS20) – covering a distance of just 54.48km. When it comes to this weekend's Croatia Rally, there has been no such thing as predictable, and the excitement continued on the final morning with more wet weather hitting the penultimate stage.
Competitors had to negotiate tricky conditions on the second pass through Trakošćan-Vrbno. A shrewd tyre choice by Tänak and the team saw the pair closed a 28.4-second gap to leader Kalle Rovanperä with a sublime performance to take their second stage win of the weekend.
 
The crew headed into the sunny Power Stage with a narrow 1.4-second advantage. Ultimately, despite a trouble-free run, the pair had to relinquish their brief lead and settle for second spot – securing their first podium finish of the 2022 season.
 
Neuville, meanwhile, had his sights set on the podium positions after a strong Saturday, which placed him just 4.9 seconds off third-placed Craig Breen. The Belgians wasted no time on Sunday morning, overturning the deficit by the end of the opening loop with a confident stage win in SS18. The wet penultimate test allowed them to extend their grip on the podium with another assured performance ahead of the final run.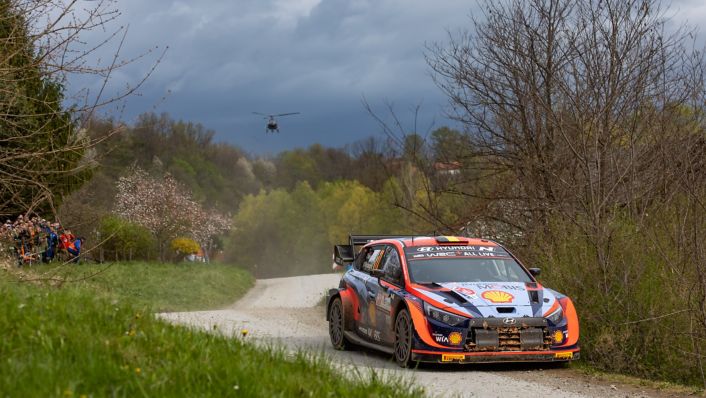 There was more drama to come for the crew, as they pitched their car into a ditch during the Power Stage; they were lucky to escape any significant damage, and nursed their Hyundai i20 N Rally1 back home in third overall – to confirm the team's first double podium since last year's Rally de España. It marks Neuville's 45th individual podium result with Hyundai Motorsport.
 
After three rounds of the 2022 championship, Hyundai Motorsport has now moved up to second in the manufacturers' table on 84 points. Neuville continues to hold second in the drivers' title chase with Tänak moving up to fifth after his strong Croatia Rally, which included four extra Power Stage points.
Crew Notes: Ott Tänak/Martin Järveoja (#8 Hyundai i20 N Rally1) 
Estonians fought valiantly for victory but had to settle for second place
Four extra points in the Power Stage sees Tänak move up to fifth in the championship
Compared to where we were on Friday evening, where we ended up today was not so bad. In fact, it was more promising than we could have expected at that moment. We were lacking the kind of pace to really compete directly with the other guys, but we were really clever with our tyre choices, which definitely played out well. We were always on the right tyres at the right time, even compared to others. In the end, Kalle had the performance that we were missing, and that's the area on which we need to focus. Let's see what the next rallies bring us. We go onto gravel next which will be another completely new topic again.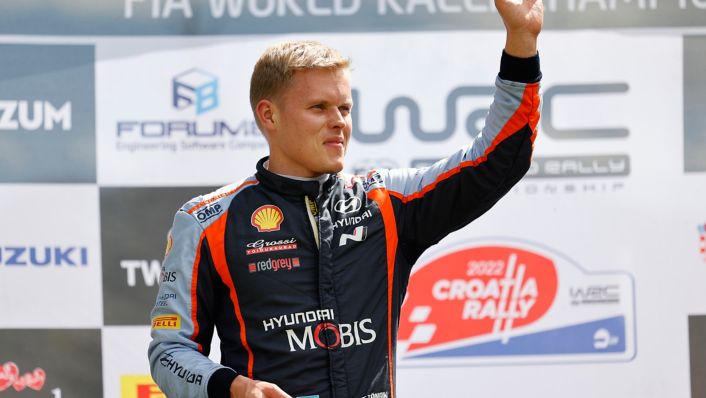 Crew Notes: Thierry Neuville/Martijn Wydaeghe (#11 Hyundai i20 N Rally1) 
Decisive performance on Sunday's opening loop allowed crew to move up to third
Second podium of season confirmed despite close call in Power Stage
We always try to take the positives away, and we can certainly be happy with third place. It was far from a trouble-free weekend, which included two minutes of time penalties. On the sporting side, it was a challenging event however, on the driving side, it was enjoyable. The car felt good, the roads were beautiful and it was fun. Despite the issues, we never gave up. We fought hard and at the end the team has been rewarded with a 2-3 result, and strong points for the manufacturers' championship. We have improved our pace, the car is much nicer to drive and we have made another step forward. I am sure there is more to come, so we need to keep improving to get ourselves in a better position for future events.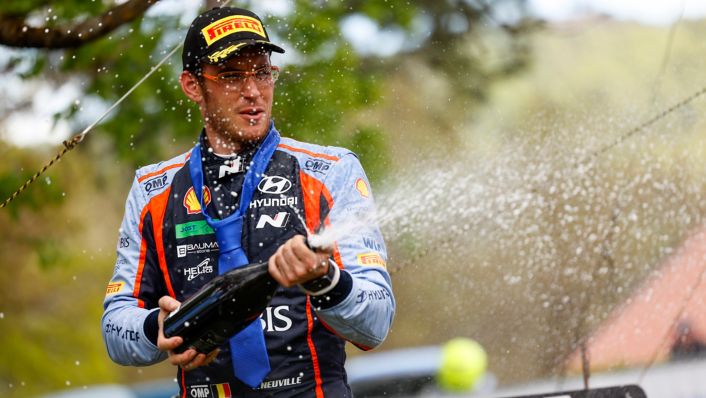 That was an absolutely incredible end to Croatia Rally, and we come away with a double podium result, which is very good for us after a difficult start to the season. We made a gamble on the tyre choice for this morning's loops, based on the weather forecast that we had received. Looking back, it was definitely the right choice and allowed us to be firmly in the victory fight in the Power Stage. Ott and Martin have done a great job this weekend, but couldn't fend off the last charge of Rovanperä. There was also a dramatic moment for Thierry and Martijn which they managed well. We struggled at Monte-Carlo, we reacted well with a second place in Sweden, and now we have a double podium, so we are showing improvements. As a team, we are hungry and we want more. We'll keep pushing in this direction.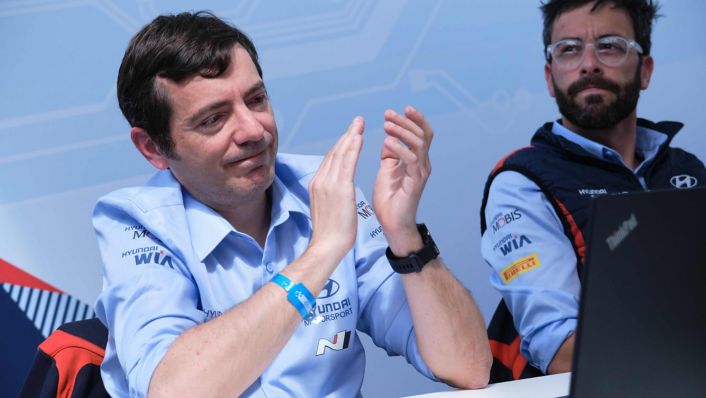 Next rally
Action moves back to gravel for the next round of the 2022 FIA World Rally Championship, Rally de Portugal, taking place May 19-22.
Final Overall Classification – Croatia Rally
K. Rovanperä/J. Halttunen | Toyota GR Yaris Rally1 | 2:48:21.5
O. Tänak/M. Järveoja | Hyundai i20 N Rally1 | +4.3
T. Neuville/M. Wydaeghe | Hyundai i20 N Rally1 | +2:21.0
C. Breen/P. Nagle | Ford Puma Rally1 | +3:07.3
E. Evans/S.Martin | Toyota GR Yaris Rally1 | +3:46.0
T. Katsuta/A. Johnston | Toyota GR Yaris Rally1 | +8:08.5
Y. Rossel/V. Sarreaud | Citroën C3 Rally2 | +10:01.0
K. Kajetanowicz/M. Szczepaniak | Škoda Fabia Evo | +11:01.2
E. Lindholm/R. Hämäläinen | Škoda Fabia Evo | +11:11.9
N. Gryazin/K. Aleksandrov | Škoda Fabia Evo | +11:48.
2022 FIA World Rally Championship for Manufacturers' Standings
After round 3
Toyota Gazoo Racing World Rally Team | 126
Hyundai Shell Mobis World Rally Team | 84
M-Sport Ford World Rally Team | 80
Toyota Gazoo Racing World Rally Team NG | 30
2022 FIA World Rally Championship for Drivers' Standings
After round 3
K. Rovanperä | 76

T. Neuville | 47
C. Breen | 30
S. Loeb | 27
O. Tänak | 27
T. Katsuta | 26
G. Greensmith | 20
S. Ogier | 19
E. Evans | 17
E. Lappi | 15
A. Mikkelsen | 12
O. Solberg | 8
All results remain subject to official FIA confirmation.