Hyundai Motorsport Customer Racing Drivers will drive a pair of Hyundai Elantra N TCR in this season's WTCR – FIA World Touring Car Cup
Spaniard Mikel Azcona joins 2019 WTCR winner Norbert Michelisz at the BRC Racing Team who aim to add to their considerable successes at the pinnacle of TCR competition
Both drivers will be part of an extensive testing program in preparation for the season, visiting several tracks set to host race weekends during the 2022 campaign
Hyundai Motorsport Customer Racing will be represented on the 2022 WTCR – FIA World Touring Car Cup grid by a duo of Hyundai Motorsport Customer Racing Drivers in Hyundai Elantra N TCR prepared by the BRC Racing Team.
2019 WTCR winner Norbert Michelisz continues as part of the Cherasco-based BRC team for the fifth season, having been part of the line-up since their series debut in 2018. Following the retirement of his long-time teammate Gabriele Tarquini a new name will join the team for 2022, as Mikel Azcona becomes the latest addition to Hyundai Motorsport Customer Racing's stable of drivers.
The 25-year-old has established himself as one of the undisputed stars of TCR competition. A two-time champion in TCR Europe the Spaniard can also boast race wins in national series, as well a pair of King of the Weekend titles from the inaugural ETCR season, where he finished third in the final standings.
In three seasons of WTCR racing, he has claimed three wins – one in each of his campaigns – and a total of 12 podium finishes. Michelisz, meanwhile, with an extra year in the series to his name, has amassed a total of seven victories and 18 podiums, all at the wheel of Hyundai Motorsport Customer Racing-built cars.
Testing for the pair will begin in the coming weeks, allowing Azcona his first laps in the Elantra N TCR. As he adapts to the car, which made its WTCR debut in June last year, he will be able to call on the experience of his new team and teammate. The running will include days at several tracks set to be visited by the series during the season, presenting a chance for the drivers and team to make set-up changes and learn more of the nuances of each circuit.
The WTCR season begins with a return to the Most circuit in the Czech Republic – where Michelisz scored his first win with the Elantra N TCR in 2021 – on 9-10 April, before a first-ever WTCR weekend at the Pau Street circuit in France. Another street track returns to the calendar in July as Vila Real will again host the Race of Portugal weekend.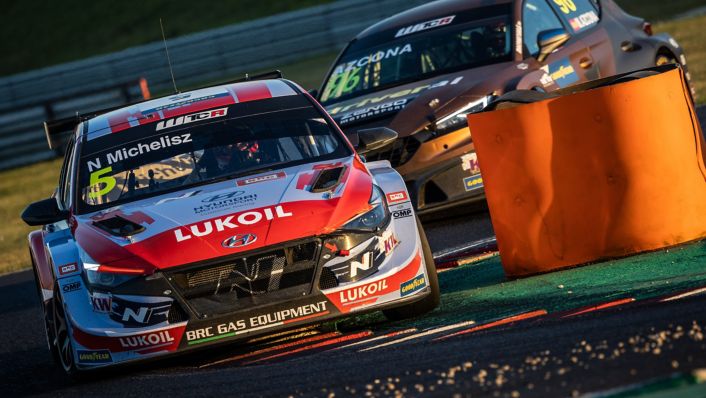 Sochi Autodrom in Russia completes the scheduled seven-round European leg of the series, before a trio of fly-away races in Asia at Inje Speedium in South Korea and Ningbo International Speedpark in China before a planned finale on the Macau Guia Circuit.
Hyundai Motorsport and the BRC Racing Team are one of the most successful combinations in WTCR since the series' first season in 2018. Together they have delivered a drivers' crown apiece for Michelisz and Tarquini. With the Hyundai i30 N TCR they scored 13 race wins and 32 podiums between them, before taking two victories and a total of four podiums in their first season with the Elantra N TCR. In total, Hyundai Motorsport customers have claimed 25 WTCR wins and 64 podiums.
Success in WTCR – FIA World Touring Car Cup competition has always been a major aim of our Customer Racing department and our TCR project. 2022 is no different. Replacing Gabriele Tarquini, and his wealth of experience, was a tough task, but with Mikel Azcona, I believe we have the right driver. He's become one of the stars of TCR racing, and as a Hyundai Motorsport Customer Racing Driver he can take the next step in his career. We know the strength of the team, the capabilities of Norbert Michelisz, and performance of the car but after four years we all know how competitive WTCR can be, so we never take anything for granted. Because of this, there is an extensive testing program planned before the first round, to make sure that both drivers can take advantage of every opportunity during the season.
The Hyundai Motorsport customer team for this year's WTCR – FIA World Touring Car Cup is incredibly strong. We have the experience of both the BRC Racing Team squad and Norbert Michelisz, who have both been part of the Hyundai Motorsport Customer Racing line-up in the series since the very start. Added to that now is Mikel Azcona, who has shown his skill in Touring Car racing again and again at a range of levels. As a Hyundai Motorsport Customer Racing Driver, I am sure he will be able to continue his rapid progression to become a regular contender for race wins in a push for his first WTCR title. Of course, while the drivers and BRC Racing Team have a huge role to play in the success of the season ahead, as the Customer Racing department we need to be able to support them however needed. We look forward to working closely with them during the year ahead and celebrating every success with them.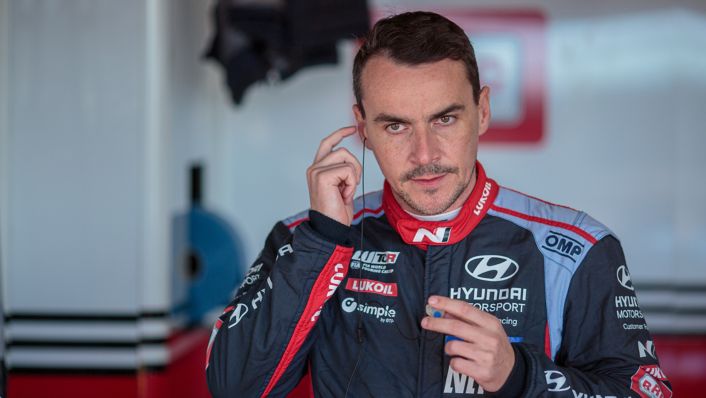 I am very happy and honoured to confirm a drive in WTCR – FIA World Touring Car Cup with the Elantra N TCR and the BRC Racing Team. Every season preparation and start is exciting, but it's even more so this year with having Mikel as my teammate since he is probably one of the best drivers out there. I have followed his career and enjoyed every fight on track we had since his arrival in WTCR, and really look forward to working with him. We know the Elantra N TCR is a race-winning car, and we now have an extra season of experience with the chassis to put to use. I expect another very competitive and hard-fought year with a lot of battles. My target is to be competitive from the first moment and add to the successes the team and I have already had in WTCR.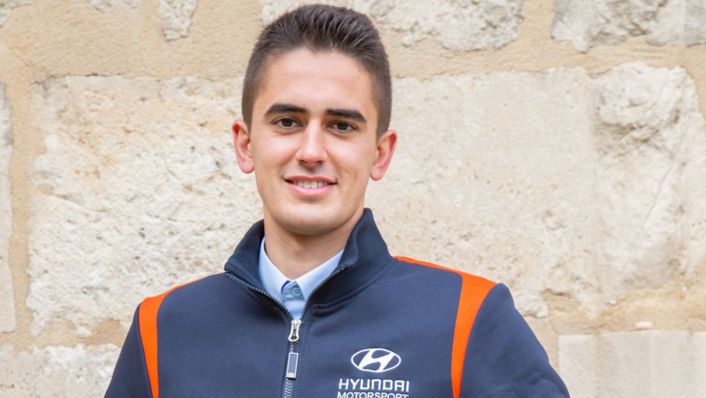 I'm extremely happy and proud to join Hyundai Motorsport Customer Racing for the upcoming season as a driver in WTCR – FIA World Touring Car Cup. It's another great, positive step in my career and, of course, this wouldn't have been possible without the big support from my family. Hyundai is a reference for manufacturers, with such a big potential in the automotive world, especially in motorsports and TCR racing where Hyundai cars have been at the top for many years. I can't wait to start working with my new teammate, everyone at the BRC Racing Team and to jump into the Elantra N TCR as well and do my best, as always. I'm really looking forward to start a great season – I'm convinced we can achieve great results together.