Sometimes the little things make waves across the car industry. Proving that bigger isn't necessarily better, manufacturers are producing more small turbocharged engines for petrol vehicles than ever.
Combining economy with performance, these pint-sized power plants have proved popular not only with those looking to cut the cost of running a car, but anyone who wants enough performance to make motoring fun again - and sales figures have shown that buyers can't get enough of them.

Hyundai Motor recently launched its fuel economy-focused three-cylinder turbocharged petrol direct injected (T-GDI) engine across the whole i20 range. The new generation Kappa 1.0 litre unit comes in two versions: the standard-power 100 PS version being tuned for best fuel efficiency, while the 120 PS high-power version balances more spirited driving characteristics with the need to remain economical and efficient.
The advantages of our new small petrol engines are clear – they are compact and light in weight, fuel efficient and still provide the flexibility to provide our customers with different power outputs. Our engineers have achieved a reduction in fuel consumption and CO2 emissions without compromising on driving pleasure, proving our cars can be frugal as well as fun.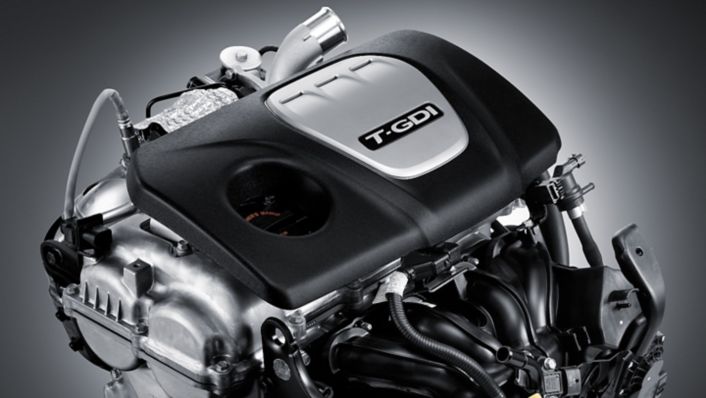 So what sparked the surge in turbocharged engines in favour of their naturally-aspirated equivalent? The (relatively) quick answer is the 1992 Kyoto Protocol, which insisted the world cut its 1990-level fossil fuel emissions by eight per cent by 2012. This spawned the creation of the Euro I vehicle emissions regulation in 1993, leading the car industry to target greater increases in economy and efficiency with every year since.

Unfortunately for the naturally-aspirated engine, it now found itself increasingly out of place and out of time. Its performance was rapidly being matched, if not surpassed, by its smaller turbocharged cousin that, with less friction thanks to fewer cylinders and lower revs, offered high torque across a wide speed range. Naturally-aspirated's death knell in all but the most flamboyant of supercars was probably sounded with a further EU regulation that required an average CO2 of 130g/km for every car maker by 2012-15.

Last year, Honeywell Transportation Systems, the world's largest turbo manufacturer, hailed what it described as the dawn of the 'golden age of turbo'. It believes that the production of petrol-powered vehicles is moving from naturally aspirated engines to turbocharged engines at a faster rate than ever before, with the percentage of cars featuring a turbocharger sold growing from about a third to nearer half over the next five years.

Of course, there's nothing that new about a turbocharged engine – General Motors fitted one to the classic Oldsmobile back in 1962, for instance. Yet today's small turbos have come a long way since their gas-guzzling predecessors. Hyundai Motor's Kappa 1.0-litre T-GDI engine is no exception.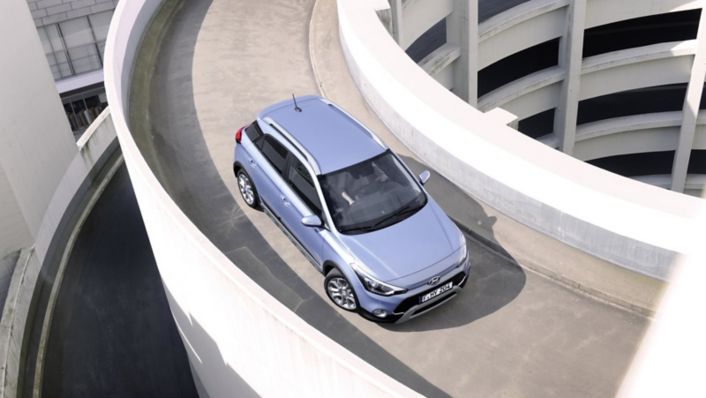 A turbocharger with an electronically-controlled waste-gate actuator improves its fuel efficiency by lowering pumping losses as well as improving throttle response and low-end torque. The unit features a six-hole GDI injector, pressured to a higher-than-average 200 bar, securing a clean combustion and improving fuel economy and emissions to fulfil Euro 6 emission standards (average CO2 emissions to 95g/km), well ahead of their introduction in 2017.

To keep the engine unit as small as possible, the Kappa 1.0 litre's exhaust manifold is integrated within the cylinder head and can therefore be cooled efficiently using its cylinder head water cooling system. These design features result in faster warm-up of the catalyst and ultimately in improved real-world fuel consumption and emissions.

Riding the crest of a turbocharged wave, the Hyundai i20 Turbo Edition is set to hit showrooms later this month in the UK. Alternate i20 T-GDI powered versions are available in many European countries. Meeting the growing trend for small capacity turbo petrol engines, the special edition i20 Turbo features Hyundai's entertaining yet efficient 100 PS 1.0-litre turbocharged three-cylinder petrol engine with CO2 emissions of just 104 g/km, putting it into band B for Vehicle Excise Duty, yet still getting you from 0-62mph in a swift 10.9 seconds.

Based on the well-specified i20 SE, the sporty new i20 Turbo Edition offers Bluetooth, DAB digital radio, cruise control with speed limiter and a leather-wrapped steering wheel with audio and phone controls as standard. The special edition builds on the SE's specification, adding a rear view camera, automatic lights with dusk sensor, and satellite navigation via a seven-inch integrated touch screen.

Fitted with distinctive 16-inch alloy wheels as standard, the satellite navigation upgrade offers buyers a free seven-year LIVE Services subscription, which provides the most up to date traffic information, speed camera alerts, weather updates, and live Point Of Interest notifications.