What happens when a car reaches the end of its lifecycle? Can you imagine wearing clothing made from its leftover pieces? In 2019, Hyundai didn't just imagine it; they turned it into reality with the launch of the Re:Style platform, a circular economy format that aims to raise awareness and inspire a fresh perspective on personal lifestyles and upcycling.
This idea originated with the collection of the renowned sustainable fashion advocate, Maria Cornejo, in 2019. The talented designer took matters into her own hands, creating stylish garments from recycled car materials and revolutionizing the way these resources can be repurposed.
Since then, Re:Style has expanded beyond the realm of fashion. It has become a powerful platform intentionally designed to focus on the circular economy, launched this year in Europe, in one of its most sustainable cities: Amsterdam. Re:Style underscores the company's unwavering dedication to driving positive change and promoting sustainability, and the unstoppable "have you tried?" spirit of Hyundai's founder, Chung Ju-yung.
To bring the collection to life, Maria, alongside her brand Zero + Maria Cornejo, which is rooted in the use of ecological and sustainable fabrics and constantly works to reduce fabric waste by finding creative uses for leftover materials, created looks using discarded leather from global automotive seat manufacturers. Other upcycled materials used include 100% organic cotton and Certified Gold Dylan denim. The result was a high-end, exclusive range of new clothing styles, shapes, and silhouettes that resonated with individuals who are deeply committed to environmental conservation and ethical consumption.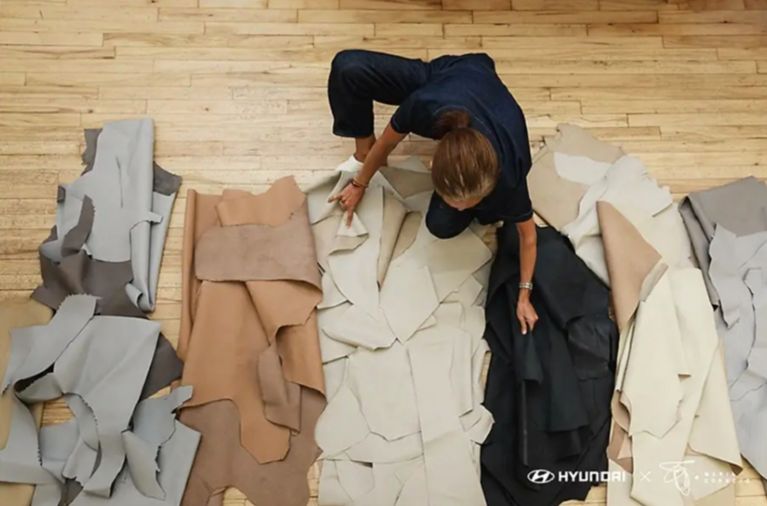 Re:Style throughout the years
Where are the limits of creativity? For Re:Style there's none. What started with Maria Cornejo's collection in 2019 was not a one-time event; it turned into a movement that continued throughout the years, surprising every time with new ideas and remarkable partnerships.
2020 Re:Style was defined by establishing partnerships with forward-thinking brands that shared a vision with Hyundai: the pursuit of more sustainable ways to create the products we love. Renowned trendy fashion brands such as Alighieri, E.L.V. DENIM, Public School, pushBUTTON, Richard Quinn, and Rosie Assoulin, found common ground with a car maker creating jewellery, jumpsuits, work vests, bags and various other clothing from discarded materials from the automobile production and scrapping process.
What came next? 2021 Re:Style premiered in Seoul and Paris by partnering with fashion select shops L'Eclaireur and Boontheshop, where they sold twelve fashion items comprising track jackets, sweatshirts, zip-up hoodies, short pants and long pants in limited quantities. The materials used in this edition of Re:Style were leftovers from car manufacturing, such as airbags and seatbelts. In addition, they integrated eco-friendly materials incorporated into the Hyundai IONIQ 5, such as Bio PET and recycled fibres, enhancing wearability and demonstrating the potential for utilizing bio materials in fashion and beyond.
Unveiling the magic: Jeremy's Scott "car couture" collection 2023
Every Re:Style edition was marked by a partnership that created surprising fashion elements out of discarded car parts, and 2023 did not lose the awe factor. The legendary fashion icon Jeremy Scott was an integral part of this year's European launch of the Re:Style platform. Jeremy introduced his collection of upcycled couture pieces, which he likes to call "car" couture. Initially unveiled in Seoul, and then in a remarkable event in Amsterdam Jeremy Scott's innovative couture creations, crafted from recycled car parts and materials, showcased his boundless creativity, infusing the atmosphere with inspiration beyond conventional boundaries.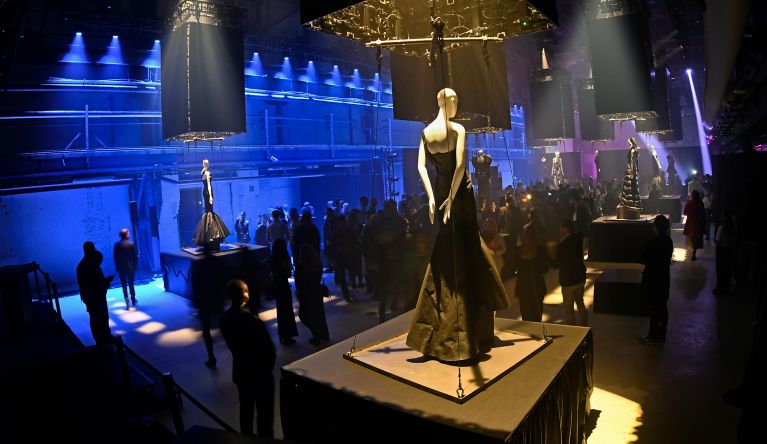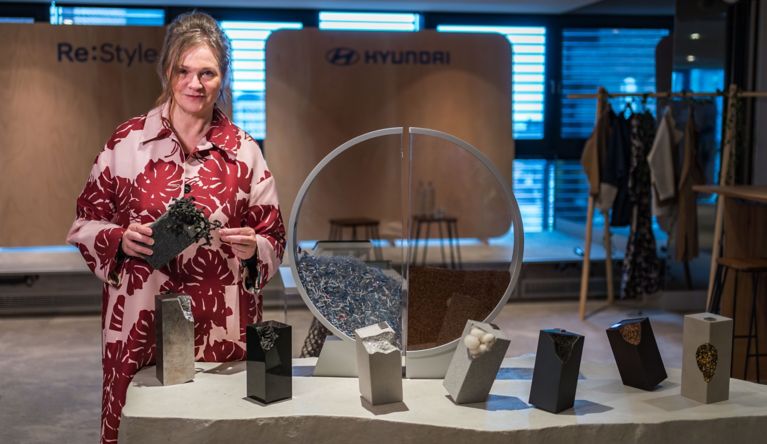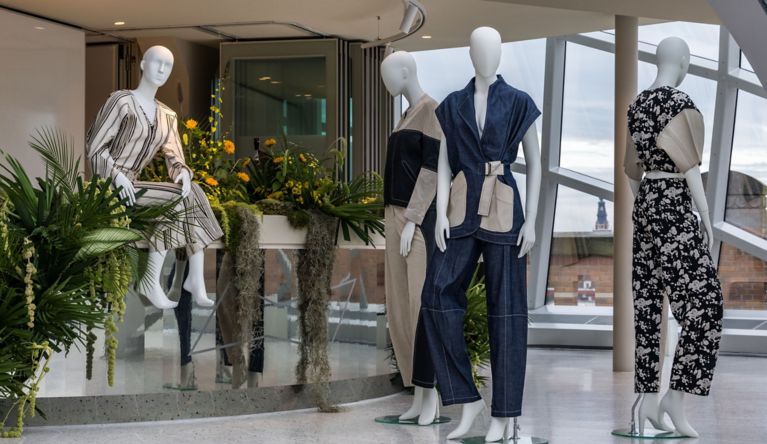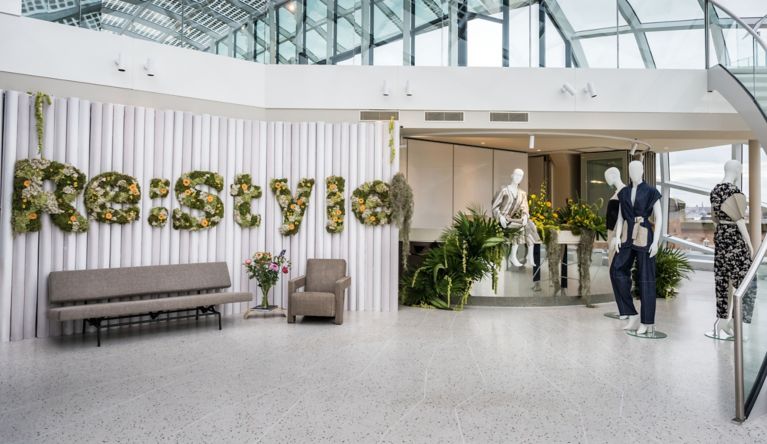 Can the automotive industry work together with fashion? The previous Re:Style collections proved this is possible, and Scott's "car" couture made a clear statement, breaking down Through Re:Style, he fusions the two worlds, while encouraging everyone to move and express themselves in their own unique ways.
Re:Style is not just about fashion; it's a movement that inspires us to reimagine, recreate, and rediscover the beauty in the discarded. My upcycled couture collection is a testament to the limitless possibilities of sustainable creativity. I've always been fascinated by the idea of transforming old materials into something original and extraordinary. This platform has allowed me to expand on my creative ideas.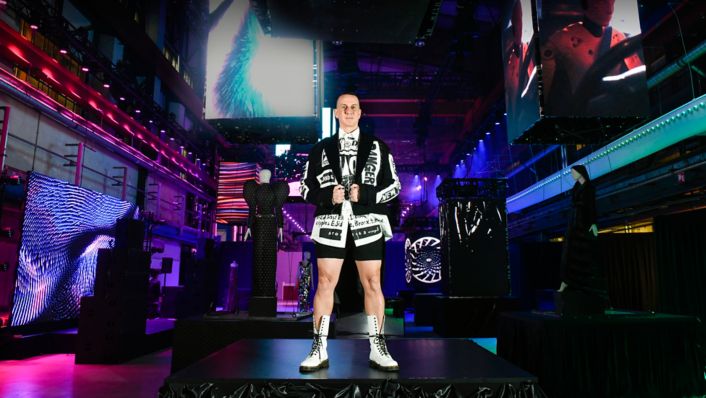 The Launch in Europe
The arrival of the vibrant world of Re:Style in Europe, with the unveil of Jeremy Scott's collection in Amsterdam, was not only a sustainability fashion event; it was a revival, a reunion with the past collections, and a deep dive into the roots of the movement and of circular economy.
The visionary Maria Cornejo leading her upcycling workshop echoed the call for collective responsibility – towards ourselves and our planet. Attendees didn't just witness; they experienced fabrics and textiles firsthand, realising that every choice today has an impact into tomorrow's environment. Maria highlighted the power of individual responsibility, proving that even the smallest stitch can mend the fabric of our world.
Every decision we make impacts our environment. It is important for all of us to take responsibility, and every effort counts no matter how small.
Alongside Maria Cornejo, Diana Kloster, Hyundai Motor Company's Head of Color & Trim Design, hosted inspiring workshops where they discussed the sustainable materials in Hyundai's vehicles and the company's commitment to leading this movement. Creativity is not new to Diana, who has been making bold choices through a lens of sustainability for the past decade. Leading the Interior Design Department at Hyundai, her work focuses on interior colours and materials and how they influence the overall driving experience.
As she passionately puts it, "Through Re:Style, we advocate for a renewed consciousness in design and aim for a renaissance in perspectives, with a strong emphasis on conveying messages through sustainability and innovation."
Re:Style isn't just an event; it's a revolution, and you're invited to be a part of it.