In this episode, he sets out to directly address questions and myths around hydrogen technology.
As one of Germany's biggest tech influencer, Alex Böhm, known to his 1.48 million subscribers as AlexiBexi, already made a big splash in September 2020 with his first exploration of Hyundai's hydrogen fuel cell innovations. Thousands of comments later, he returns to the NEXO driver's seat in March 2021 to clear the air about hydrogen power, infrastructure, and the urgency for change.
After more than a quarter million views of his first NEXO video for Hyundai's H2U program, AlexiBexi follows up with the second episode of his Explorer Series.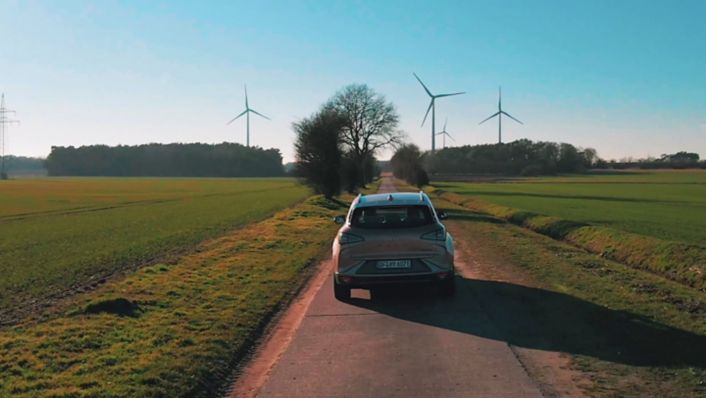 Hydrogen consumption combined for the Hyundai NEXO in kg H2/100 km: 0.95; CO2 emissions combined in g/km: 0 (WLTP)
AlexiBexi starts by framing the challenge: all the gigawatts of windmill-made green electricity lost in Germany because of energy storage and transport issues. That's where hydrogen technology plays a role – what AlexiBexi calls "turning hydrogen into a walking biomass power plant." By acting as a portable battery of stored green energy, hydrogen fuel cells become the source of an emerging green energy system – what Hyundai is actively pursuing as a "Hydrogen Society."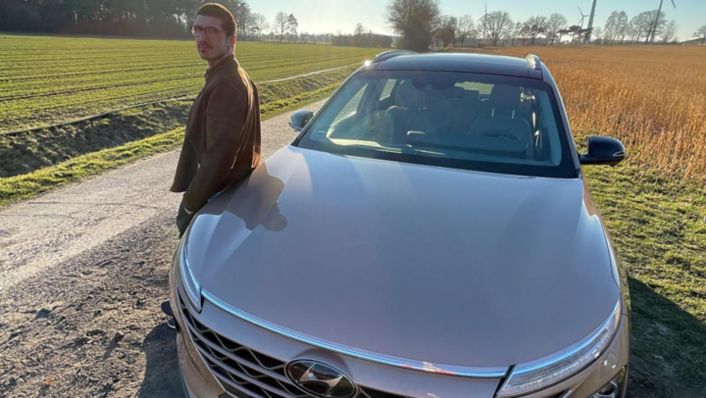 Hydrogen consumption combined for the Hyundai NEXO in kg H2/100 km: 0.95; CO2 emissions combined in g/km: 0 (WLTP)
AlexiBexi goes on to tackle the myths one by one. He explains how hydrogen tanks are safe, how production costs are dropping with advancements in water electrolysis, and how a quickly growing hydrogen infrastructure in Europe is making clean fuel cell mobility a reality today. Next he looks at the misperceptions of owning and driving a hydrogen fuel cell car like the NEXO – how easy and fast it is to refuel, while offering a longer range than people realize. Lastly, he challenges the idea that hydrogen won't be popular, pointing out how entire industries can be transformed – trucks, trains, ships, planes – to give us a great opportunity to meet our climate challenges.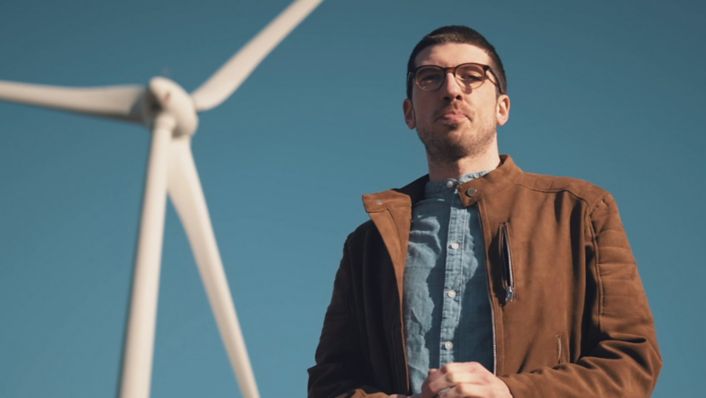 With his signature humor and high energy, AlexiBexi brings a complex topic like hydrogen energy down to earth, and in the process shows how important this technology is for a sustainable future.
Now I have a clearer idea about how hydrogen fuel cell tech point us in the direction of a clean-energy future, and it's happening right now.
Learn more about AlexiBexi and Hyundai's commitment to progress for humanity by checking out the H2U program.