Despite the team's difficulties, Hyundai Motorsport still managed an impressive six stage wins overall, and Dani Sordo claimed an all-important Power Stage victory on the final day.
Given the team's travails, the Hyundai Motorsport mechanics were kept busy throughout the weekend. The following video highlights demonstrate the hard work they did to ensure the team remained competitive on each day.
The Hyundai Motorsport team endured a challenging weekend at its home rally event in Germany, the tenth round of the 2017 FIA World Rally Championship.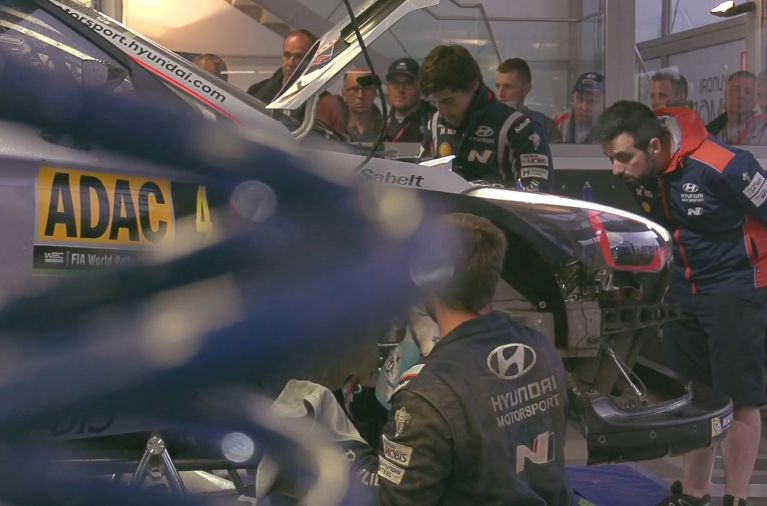 Day One

After a difficult start to Rallye Deutschland, Belgian Thierry Neuville fought through to third place at the end of Day One. The weather proved an issue for many drivers, as intermittent rain made for a challenging schedule of stages as well as unpredictable and often slippery conditions.
Dani Sordo took a stage win in SS2m and led the rally by 1.5-seconds. His happiness was short-lived, however, as he went off at a corner in SS4, meaning he had to re-join under Rally 2 on Day Two. Unfortunately, Hayden Paddon also suffered a slow puncture in the same stage and finished ninth overall.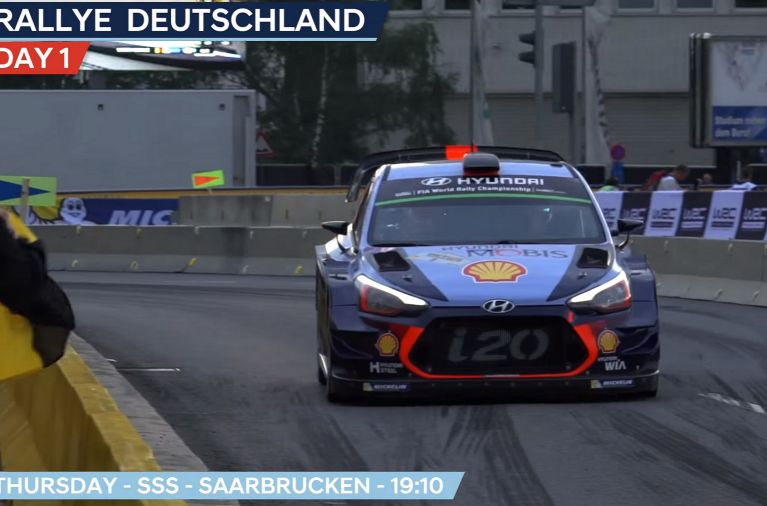 Day Two

Saturday's itinerary was the longest of the weekend, with 146.67km of special stages, including two runs through the famous 41.97km Panzerplatte test. Unfortunately, the Hyundai Motorsport team's hopes of a home rally podium finish were dashed when Thierry Neuville was forced to stop on the opening stage of the morning when his rear-left tyre was caught in a cut, causing irreparable damage to the car's suspension. This meant he would have to re-start on Day Three under Rally 2 regulations.
Although Dani Sordo found himself at the bottom end of the timesheets after his struggles on Day One, he was able to celebrate a trio of fastest stage times on the afternoon loop. Hayden Paddon was the team's leading driver, finishing in eighth place overall.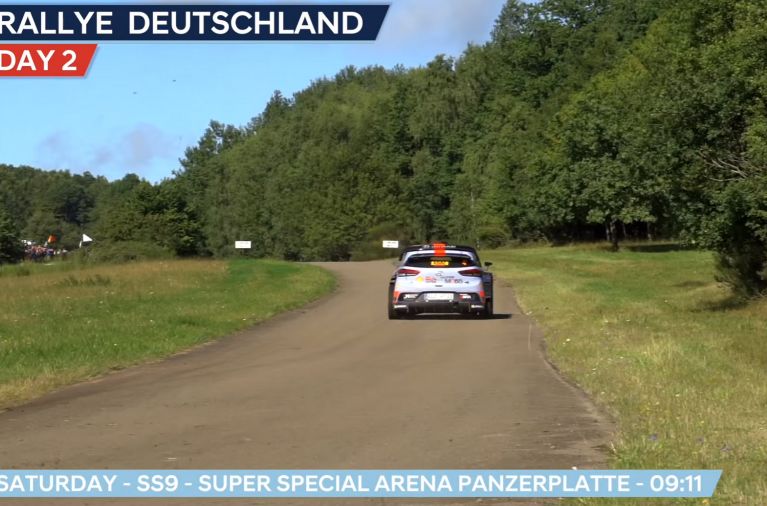 Day Three

A tough Rallye Deutschland ended on a high as Dani Sordo scored his fifth stage win of the weekend with a strong run through the St. Wendeler Land Power Stage, scoring himself five extra drivers' championship points.
Hayden Paddon finished as the highest-placed Hyundai Motorsport driver in eighth, and claimed the second quickest time through Day Three's SS20. Unfortunately, Thierry Neuville was unable to keep up his impressive run of points-scoring Power Stage finishes, and slipped to second in the drivers' championship.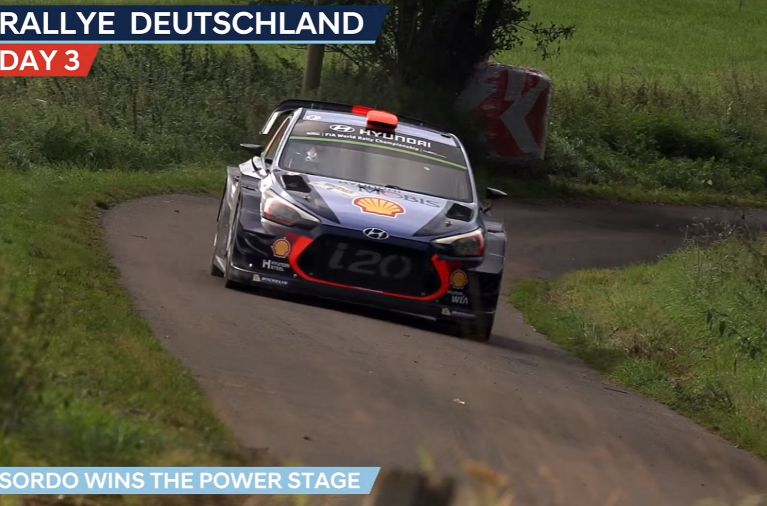 The Hyundai Motorsport team now has a six-week break before Dani Sordo's homecoming at the Rally de España, where they will be hoping to bounce back with a victory.