Hyundai attended Goodwood Festival of Speed for first time
High-performance IONIQ 5 N revealed with 'N Moment'
Hyundai N stand offered opportunities for guests to interact with brand
From 13 to 16 July, Hyundai attended the Goodwood Festival of Speed in the UK for the first time ever to celebrate a premiere many have been waiting for. At the world-renowned automotive event in England's greatest sporting estate, the company launched its first electrified high-performance N model, IONIQ 5 N. The model will play a key role in further accelerating Hyundai's electrification future.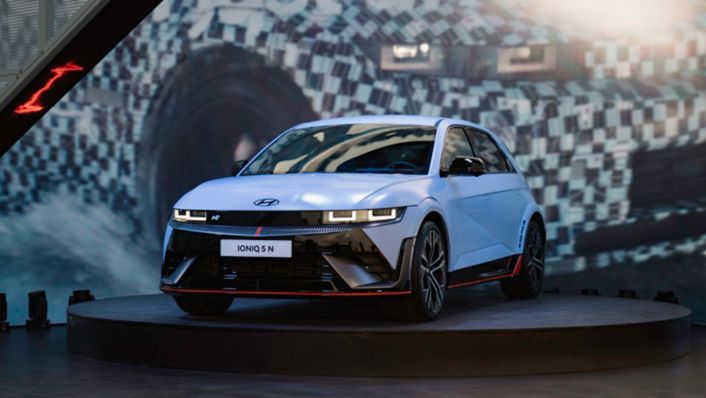 The highlight of Hyundai's attendance was the 'N Moment' – a thrilling show run of IONIQ 5 N and the IONIQ 5 N Drift Spec show car on the Festival's iconic 1.87-kilometre Hillclimb course.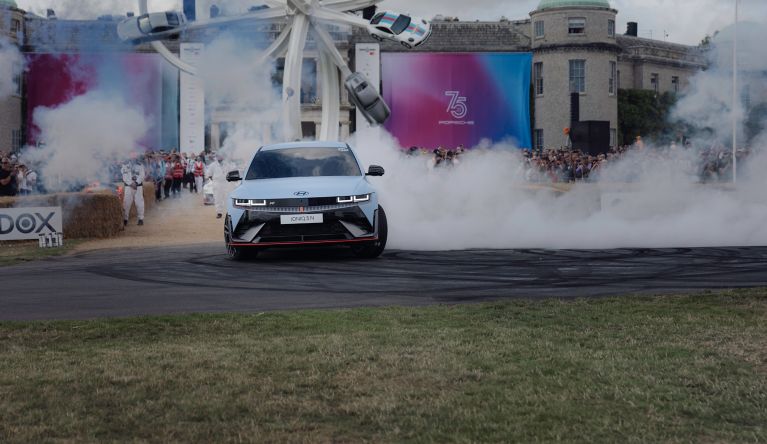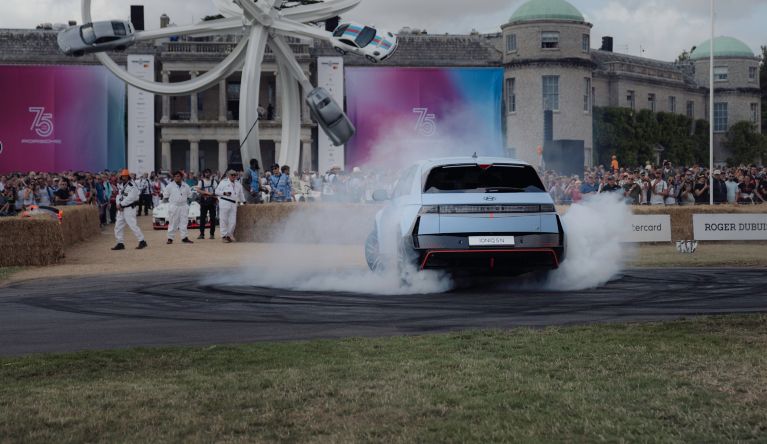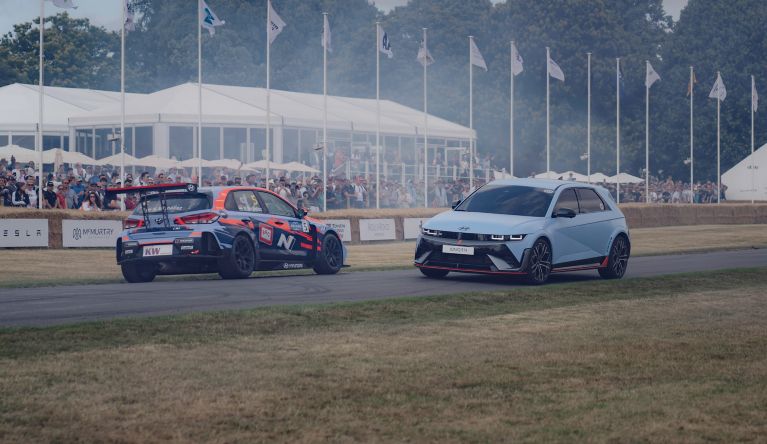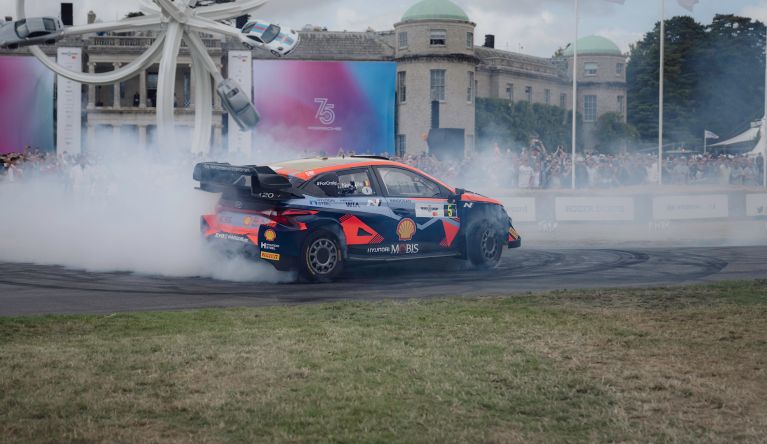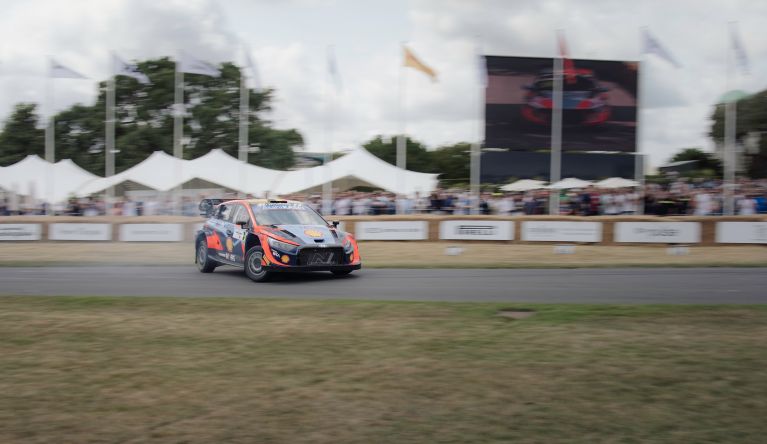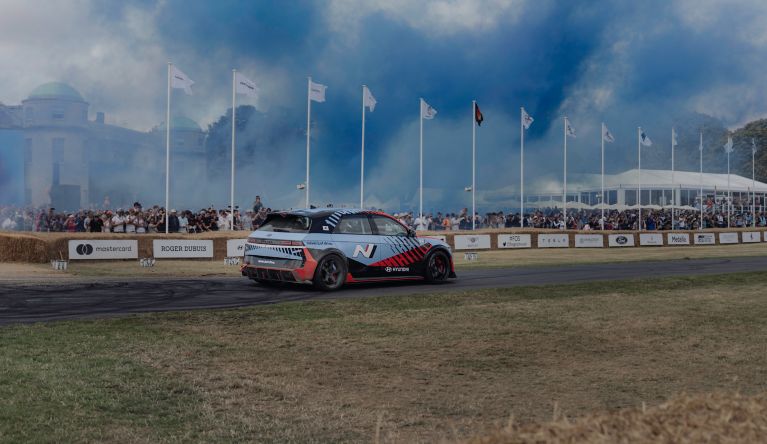 The latest addition to the Hyundai N family was accompanied by the N motorsport line-up, including i30 N TCR, Elantra N TCR, i20 N WRC, as well as the N Vision 74 rolling lab.
Key Hyundai executives were also in attendance for the launch of the company's first mass-production, all-electric high-performance vehicle. These included Jaehoon Chang, President and CEO of Hyundai Motor Company; Till Wartenberg, Vice President and Head of N Brand & Motorsport at Hyundai Motor Company; Simon Loasby, Head of Hyundai Styling Group at Hyundai Design Center in Korea; and Albert Biermann, Executive Technical Advisor for Hyundai Motor Group.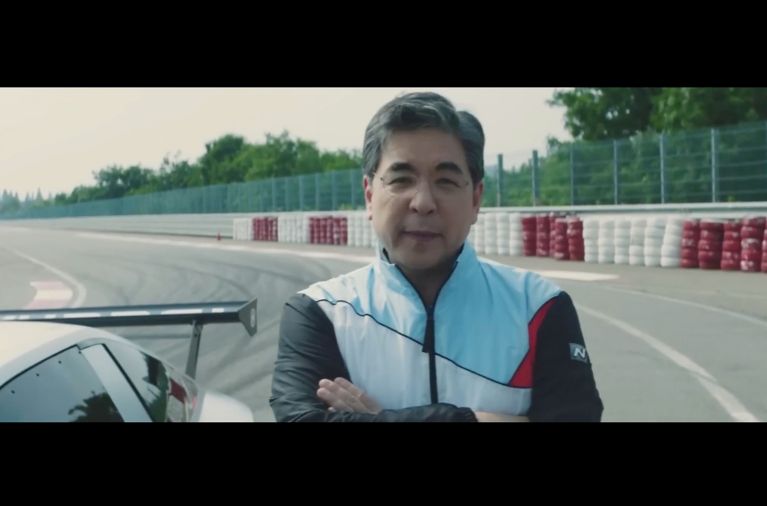 To host the world premiere of IONIQ 5 N and boost brand awareness, Hyundai set up an eye-catching three-story exhibition stand at the Festival.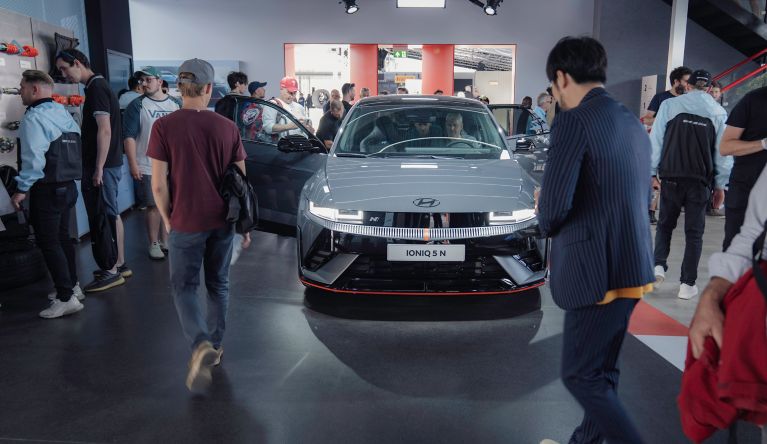 Visitors and customers were able to not only experience the N Brand story by exploring the N models and performance parts on display but also try out IONIQ 5 N Hillclimb racing simulators and attempt a remote-control car challenge.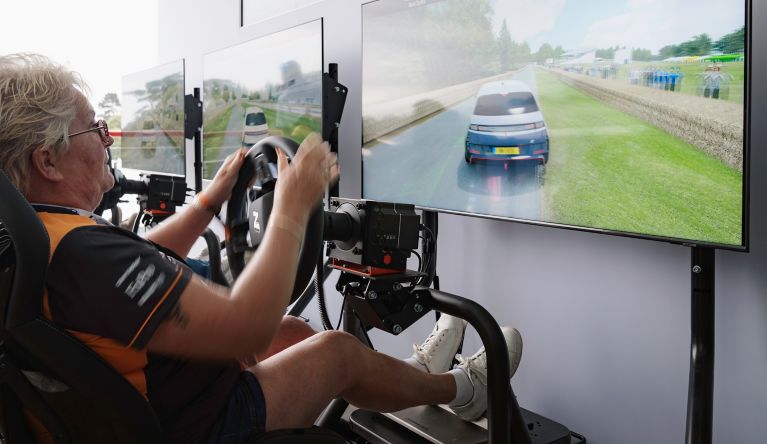 In the stand's dedicated selfie zone, they were even able to create their own N passport, making them an official member of the global N-thusiast community.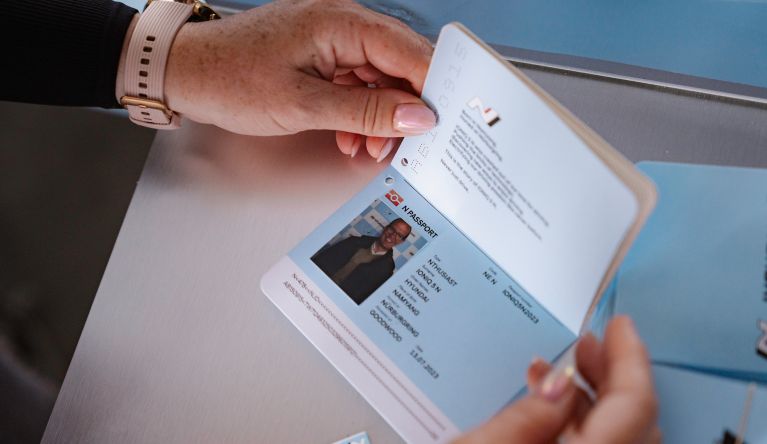 Disclaimer: CO2 and emissions data
The Hyundai IONIQ 5 N is not currently available for sale. Electricity consumption and CO2 values for this model have not yet been determined.