The partnership between Hyundai Motor Company and Healthy Seas tackles marine pollution in African waters departing from the Italian island of Lampedusa
The eight-day expedition successfully removed ghost gear from ships sunken during WWII in the Mediterranean Sea
The mission retrieved a 700-kg net, which has been upcycled into new nets
Following the clean-up operation in Tossa de Mar, Spain, the partnership between Hyundai and Healthy Seas has continued its third year of collaboration with a remarkable project in the Mediterranean Sea, spanning from Italy's Lampedusa Island to Tunisia.
This endeavour proved to be one of the most challenging and rewarding for the partnership, as the divers encountered difficult conditions, including a remote location and limited supplies on board. Over the course of an eight-day expedition that concluded on June 29, volunteer divers from five countries, boasting extensive diving experience, managed to remove nearly one ton of ghost gear.
Not only were the conditions of this project exceptional, but the location where the divers retrieved the ghost gear was also remarkable: a shipwreck from World War II, sunk during the Battle of Convoys, and still containing several aerial bombs and vehicles. Despite not being the conventional site for ghost gear removal, the preservation of historical wrecks holds paramount importance for the marine ecosystem.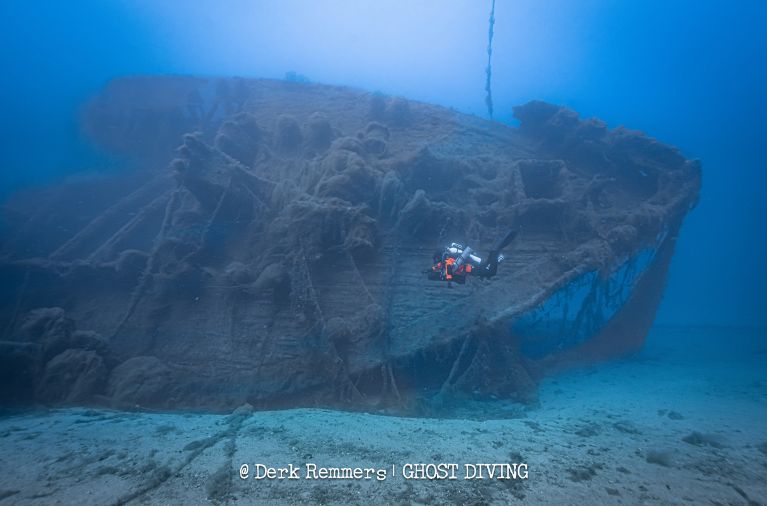 Wrecks provide excellent habitats for marine life, acting as reefs and offering shelter. Simultaneously, wrecks are the most common entanglement sites for fishing nets. It is estimated that 640,000 tons of fishing gear are lost or abandoned annually in the world's seas and oceans, leading to the suffering and death of millions of marine animals.
We are proud to continue our partnership with Healthy Seas, working together to promote marine conservation. Through our joint efforts, we have not only tackled challenging clean-up projects but also raised awareness about the importance of preserving our underwater heritage. Hyundai remains committed to sustainable practices and the well-being of our oceans.
Under Hyundai Motor's 'Progress for Humanity' brand vision, the company aims to create shared value by scaling social impacts and building a sustainable business ecosystem, among others. This mission inspired HMC's latest CSV initiative, 'Hyundai Continue'.
'Hyundai Continue' is making transformative efforts for a sustainable future through its three core areas: Continue Earth, Continue Mobility, and Continue Hope. Continue Earth represents HMC's desire to take care of the planet and combat climate change. The technology and advancements from Continue Mobility will democratize mobility and make it safer. Continue Hope aims to educate future generations and support the growth of talented young people.