In this episode, we follow Bertrand Piccard to Gösgen, a small town in the heart of Switzerland that is leading the energy revolution. Gösgen is the epicentre of a new business case that aims to make hydrogen mobility a daily reality, starting with fuel cell trucks in the commercial transport industry.
It is here, at the hydropower plant owned by Alpiq that the 'green' hydrogen is produced by Hydrospider in a completely emission-free process. This "green" hydrogen is the fuel for Hyundai's recently launched Xcient trucks.
During his visit, Piccard speaks with three other pioneers to explore the shift to hydrogen mobility.
Amédée Murisier, Head of Hydropower Generation at Alpiq and Member of the Board of Directors at Hydrospider, explains how even though the idea of using hydrogen for mobility has been around for a while already, it was still a challenge to find a partner to supply enough vehicles.
We started at a point when there was a lot of scepticism. A lot of people saying: 'Ok, you tell us how hydrogen is going to come, but is it really? Because it's not the first time that someone has told us about hydrogen, and it was a very nice idea three years ago. The beauty after meeting Hyundai is that we didn't need to convince them that hydrogen was coming. They knew already.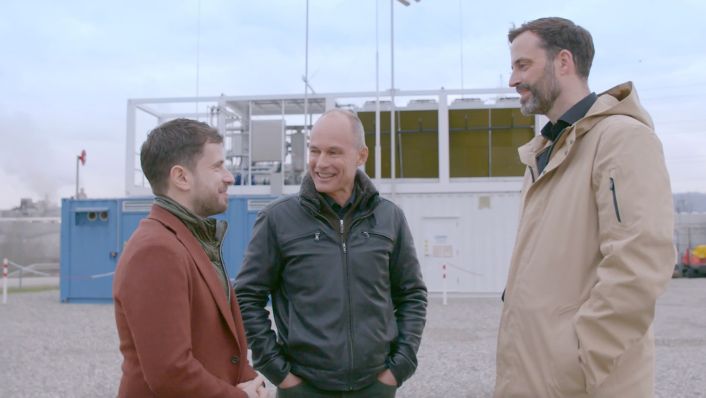 Hydrospider AG, a joint venture between Alpiq, H2 Energy and Linde, oversees the production, and transportation of green hydrogen from CO2-free production. This hydrogen is primarily used in mobility and logistics, but other applications and non-automotive clients are expected.
Mark Freymüller, CEO of Hyundai Hydrogen Mobility, recalls the surprised faces at the press conference to announce the partnership between HHM and Hydrospider. However, it is the versatility of hydrogen energy that is truly astonishing. Freymüller lists just some of the many applications outside of the automotive industry: from trains to vessels and even urban air mobility.
What we're now seeing in the partnership here really [proves] that it works. It's a viable business case in Switzerland, and we can offer an attractive alternative to just a regular diesel truck that's emission-free. The challenge will be how we can do that in other countries, too, but I think we're on a good track to prove that it's not just Swiss-specific.
Bertrand Piccard then gets to experience first-hand what it means to drive a hydrogen-powered truck.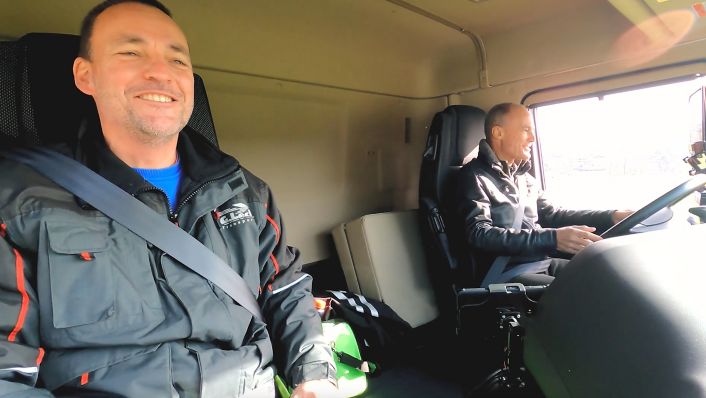 Following his ride, Bertrand Piccard leaves the viewers with this thought:
It's not about the technology, but rather the mindsets and pioneering spirits that will allow a hydrogen future to take off.
Episode 3 of A Better Way is coming in May on Discovery Channel and Hyundai social media channels.