The Virtual Experience Centre (VEC) launched in 2020, allows customers to browse a Hyundai showroom from the comfort of their own homes - bridging the gap between physical and virtual worlds
VEC supported consumer brand engagement during lockdown and has seen sustained growth since opening
Latest updates expand showroom space across model range
Hyundai Motor UK has extensively expanded its pioneering Virtual Experience Centre (VEC), as it sees sustained demand for an immersive virtual brand space.
Consumers can now enjoy the full range of Hyundai products available in the state-of-the -art virtual showroom from the comfort of their own homes. The experiential platform allows for vehicles to be discovered from all angles, inside and out, recreating the experience of visiting a physical Hyundai showroom. Visitors also have the opportuntiy to book test drives and chat directly with their local retailer on product enquiries.
Since opening its virtual doors in 2020, the VEC sought to support consumer touch points during the pandemic. Initially, the showroom offered the chance to explore four key models: TUCSON, i20, KONA Electric and IONIQ 5.
However, despite physical showrooms reopening, engagement with our VEC has gone from strength to strength. It has seen over 64,000 visitors and over 900 test drives booked. Now, we have expanded it further to showcase the entire product line up within a three-tier showroom. Each room has a unique look and feel to convey the emotion and design language associated with the specific models hosted within it.
Assurance
The Assurance room allows you to browse Hyundai's well-known models: i10, i20, i30, BAYON, KONA Hybrid and TUCSON.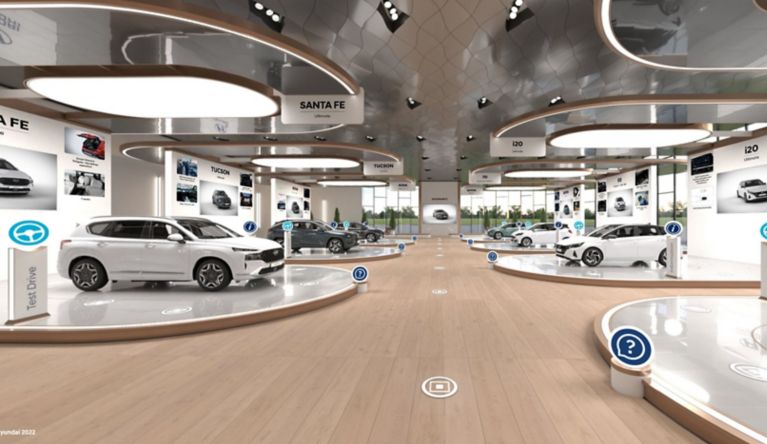 Progress
In Progress, Hyundai's KONA Electric and IONIQ 5 can be located, with a covered IONIQ 6, in anticipation of the new model arriving.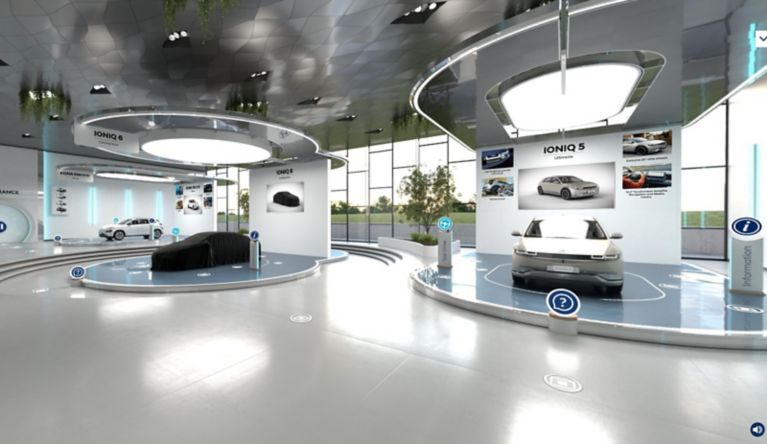 Performance
Finally, the Performance room features Hyundai's motorsport-inspired N brand products. These are i20 N, i30 N and KONA N. Similar to the previous room, there is a special place held for the recently confirmed IONIQ 5 N.
The VEC can be accessed directly via Hyundai Motor UK's website, and has been integrated across other marketing platforms.
As an automotive innovator, we responded quickly to the challenges of COVID with the launch of the Virtual Experience Centre in 2020. Since then, we have all had to adapt to new ways of living and working. This brand space has quickly become a significant part of our customers' journey and we will continue to evolve it for the future.