Hyundai TUCSON ranked as most satisfying car
Hyundai IONIQ and Hyundai KONA Electric achieve 3rd and 4th places respectively
Hyundai TUCSON also scores 2nd place for reliability
Hyundai has been ranked highly in the annual Honest John Satisfaction Index with several models receiving recognition.
The Hyundai TUCSON (2021 onwards) was ranked as the most satisfying car, while the Hyundai IONIQ (2016 - 2022) came third and the Hyundai KONA Electric (2019 onwards) came fourth. The Hyundai TUCSON (2021 onwards) was also ranked as the second most reliable car.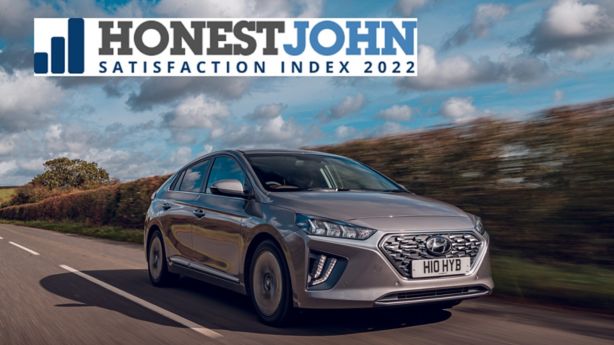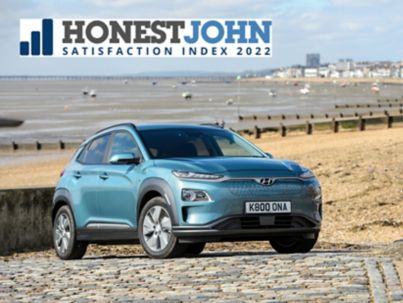 The Honest John Satisfaction Index is based on the feedback of over 6,000 car owners who were asked to rate them in several areas including reliability, fuel economy and performance. Owners also ranked their cars for build quality, ease of use, safety and repair costs.
The Hyundai Tucson is the best car by far in the latest Honest John Satisfaction Index. Hyundai's bold and sophisticated SUV achieved an outstanding average of 96.64% in this year's Index, with owners praising the Tucson for its performance, practicality and low running costs. The Tucson also achieved one of the highest ratings for build quality, with owners giving the car an average reliability score of 9.96 out of 10. It's a truly incredible result for a fantastic car.
To have TUCSON achieve a first place in the Honest John Satisfaction Index 2022, with IONIQ and KONA Electric not far behind is a true reflection of the complete customer proposition that all Hyundai models offer both in terms of styling and performance but also longer-term reliability, affordability and ease of use.