Hyundai Design Center Europe (HDCE) uses the latest virtual technology when designing cars
By implementing the latest innovations into its working process, Hyundai is more flexible in meeting its customers' demands
Hyundai's Virtual Seat Buck demonstrates how the company embraces new technology in vehicle development
Over time, cars have become far more than just a means of transportation. They are increasingly becoming extensions of our living spaces, like a second home.
At Hyundai Design Europe (HDCE) , Hyundai's car designers are adapting to these changes by integrating virtual reality in the design process.
Traditionally, the process for designing cars involved several steps, including the construction of many physical clay models. A lot of time was required in order to adequately express different design ideas on these assets. Meanwhile, if a design was rejected along the way, the designers would have to start again from scratch. Therefore, a lot of work was undertaken in vain before the product came into being, and at great cost.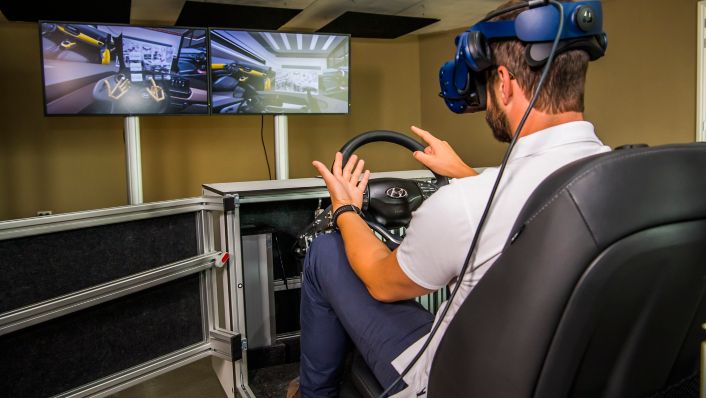 Now, thanks to virtual reality, HDCE can begin to understand, and even feel, both the exterior and interior of the product before it physically exists. The idea to create a Virtual Seat Buck has been in the planning for approximately ten years. Now the technology is so advanced, HDCE can build cars more efficiently and use it in the way that suits them best.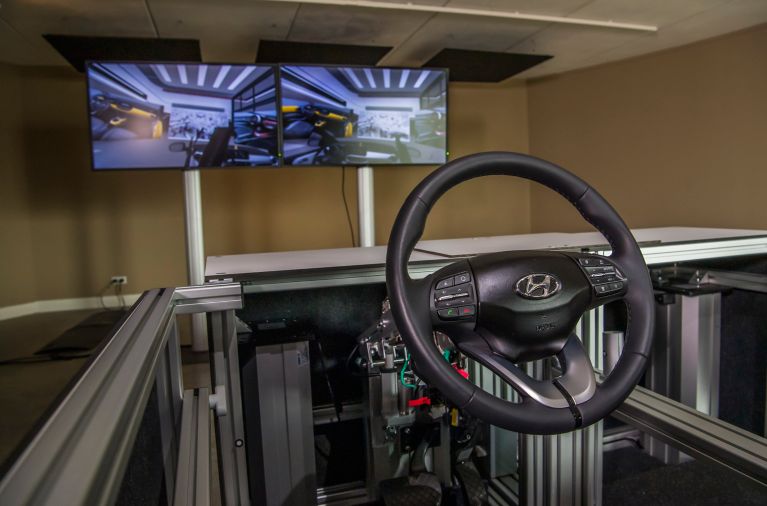 Our Virtual Seat Buck is an example of how Hyundai is implementing the latest innovations into our working processes complementing the final clay modelling of the car. VR will not only accelerate and facilitate our design process, but also enable us to better meet the demands of Hyundai customers.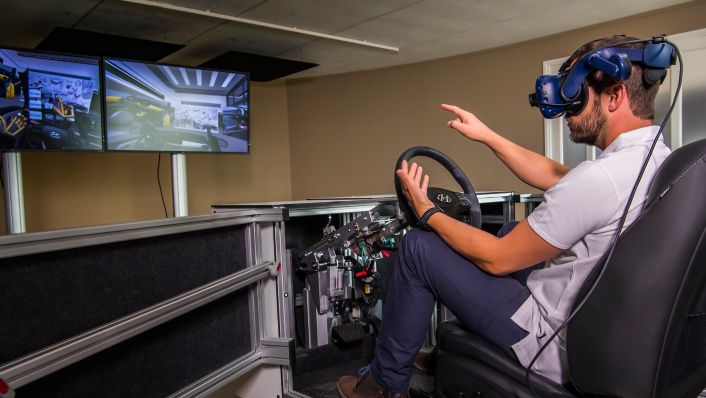 Hyundai's Virtual Seat Buck
There are many benefits to the Virtual Seat Buck. Firstly, it allows for the fast visualisation of design data, as well as colour and trim variants early during the design process. This data is then simultaneously shared with engineers even at an early stage, which allows for a constant dialogue between the two departments. The Virtual Seat Buck also allows for a quick comparison. As each step is saved in the cloud, it can be continuously reworked and be worked on by different departments globally.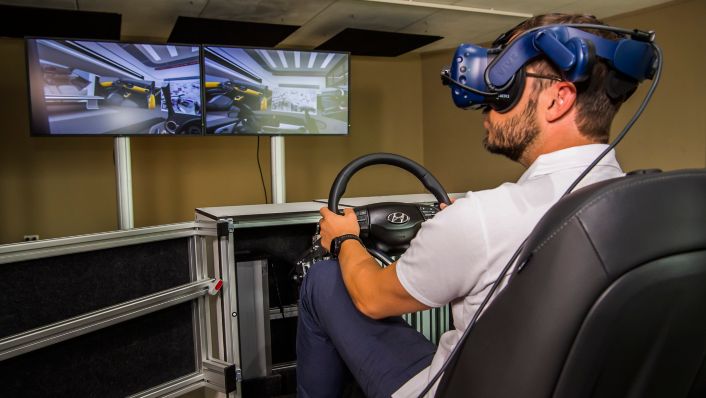 The virtual reality design process simplifies a Hyundai car designer's work by reducing the amount of time it takes to see their ideas realised in 3D. It provides scope for unlimited colour options and material applications, as well as allowing for the dynamic presentation of functionalities, such as moving parts.