Hyundai Motor wins Most Popular City Car for the i10 at 2017 Honest John Awards for fourth consecutive year
i10 praised by users of HonestJohn.co.uk for its low running costs, refinement and five-year warranty
Hyundai Motor UK claims Most Popular City Car for the fourth year running at last night's Honest John Awards as voted for by HonestJohn.co.uk users.
The Hyundai i10 has taken the most popular City Car Award for the fourth year in row, which is an amazing achievement given the high level of the competition. Indeed, over the past 12 months the i10 has generated more interest with our readers than any other car in its class, with many attracted to its five-year warranty, low running costs and refined interior.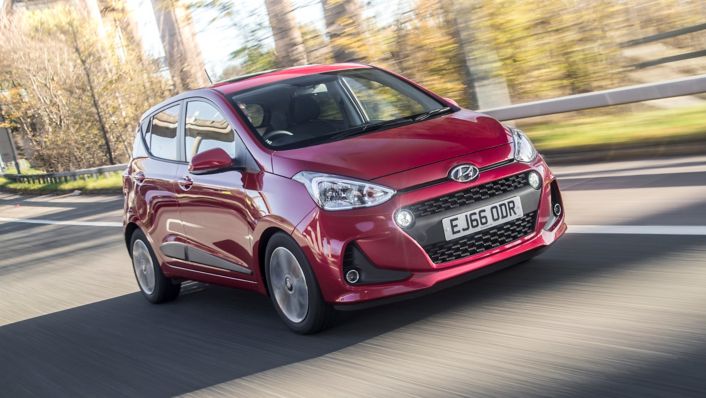 We are delighted that the i10 has continued to impress the HonestJohn.co.uk users again this year. Receiving the Most Popular City Car award for the fourth year running proves that our customers continue to value the stylish and refined package that the i10 offers within this highly competitive segment. For 2017, we introduced New i10, with not only a fresh new look but it also bringing technology to the segment that is usually only found in the classes above so we are pleased that the i10 is a car that continues to prove a hit in the market.
The New i10 starts from £9,540 (S trim 1.0-litre petrol manual), up to £13,760 (Premium SE 1.2-litre petrol automatic). For more information, visit:
http://www.hyundai.co.uk/
Now in its seventh consecutive year, the Honest John Awards don't follow the traditional awards format, instead the winners are chosen by the best experts of all: the website users. The awards recognise and reward the cars that HonestJohn.co.uk users search for most on the site. The reviews which create the most interest among HonestJohn.co.uk users are the winners.