A blog post by Ashley Andrew, Managing Director, Hyundai Motor UK, following his talk at the #EVSummit2020.
I can't claim to have ever been a boy scout, but I've always respected the organisation's 'Be Prepared,' motto. It's a life lesson I'm always trying to drum into my children too. Because, whether it's doing your homework early, buying all the ingredients for a recipe before you start cooking, or ensuring you're packed with passport at hand the night before a flight, when you are as ready as you can be, life is just so much easier.
However, when you are not properly prepared, life can catch you on the hop. We certainly see that in some sectors of the automotive industry at the moment. Everyone likes to talk about how the industry is going through its most extraordinary transformation in a hundred years, but that's a pretty broad concept. However, when the UK's Prime Minister decrees that sales of cars and vans powered purely by petrol or diesel will be banned from 2030, that tends to sharpen the mind.
Not only does an announcement of that magnitude pull things into focus, but it can also cause panic for those not ready to face the future. And that concern can cascade all the way down from boardroom to dealer showroom.  More importantly, customers too, are already starting to wonder how they will get on with an alternatively fuelled vehicle by 2030, which for many is just two new car renewals away.
Now, we all have cause for panic every so often but every morning I go to work, I do feel incredibly proud that I am part of a company as future-ready as Hyundai Motor Group. Hyundai's designers and engineers have been preparing for a clean, sustainable future for a very long time. And we haven't been waiting for a government edict to implement it either. We have a full range of vehicles that are enabling our customers to undertake low-emission and zero emission journeys right now but what about the future?
We have and will continue to invest heavily in clean mobility to bring an even greater choice of zero-emission vehicles to market. We already offer the most diverse range of alternative fuel vehicles including hybrid, plug-in hybrid, pure electric and fuel cell electric and with the recent announcement of our new IONIQ sub-brand we will be bringing our next generation of pure electric models to the market in the not-too-distant future. In fact, Hyundai Motor Group's green portfolio will be increased to 44 models by 2025, including 13 hybrid, six plug-in hybrid, 23 battery electric vehicles and two fuel-cell electric vehicles.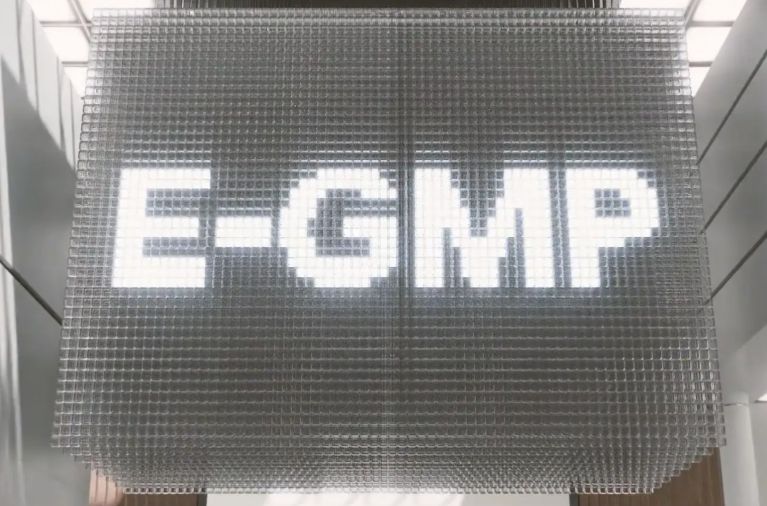 We have also just revealed details of our revolutionary new Electric-Global Modular Platform (E-GMP) platform, which will provide the foundation for our next generation EV line-ups. It's really very clever!  From as soon as 2021 next year, the E-GMP will underpin a range of new BEVs, including the Hyundai IONIQ 5.
The culmination of years of meticulous research and development, the E-GMP will feature the world's first multi high-speed charging system, which is compatible with both 800V and 400V chargers without the need for any additional components or adapters. This technology will enable electric vehicles to be fully charged in just 18 minutes and travel for more than 62 miles on a five-minute charge.
The E-GMP and the multi high-speed charging system represent an incredible breakthrough in EV technology. This is a game-changing moment not just for Hyundai, but indeed the entire automotive industry.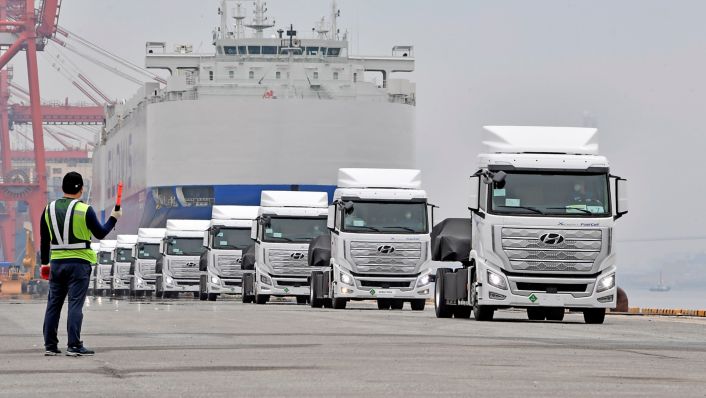 And we're not stopping there. After all, it's not only cars and vans that need to run cleanly, but HGVs too. We have already demonstrated our XCIENT Fuel Cell, the world's first hydrogen-powered heavy-duty truck, of which we will build a total of 1,600 units by 2025.  We are engaging in a project in Switzerland that demonstrates how the whole ecosystem can work.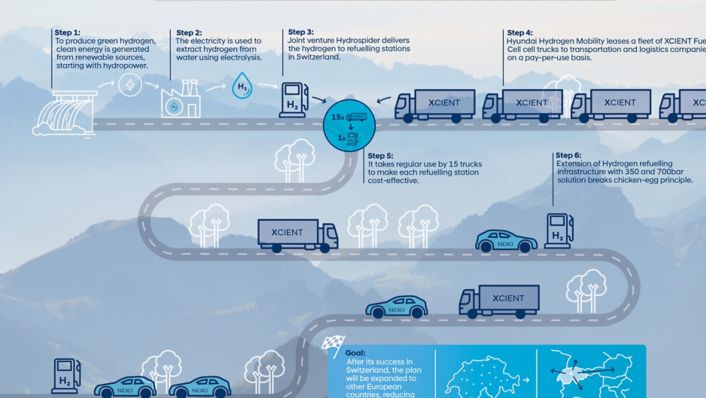 In addition, we have also announced our intention to build 700,000 fuel cell stacks annually by 2030.  500,000 of these will power our passenger cars, trucks and buses whilst the other additional 200,000 stacks will be available to power other heavy duty applications and appliances as well as our own Urban Air Mobility programme.
Hyundai is in an enviable position; we are, in short, well prepared. However, that is not to say that the new deadline for 2030 does not still present a significant challenge. There is, of course, some welcome news in the Prime Minister's recent announcement with £1.3 billion earmarked for the acceleration of the roll-out of more charging points for electric vehicles, along with £582m promised in grants for zero or ultra-low emissions cars. Yet, much more is needed and it would be a great support to the industry if the government could also provide the necessary education, infrastructure and incentives to encourage mass adoption of these vehicles as soon as possible.  
Most customers who have bought electric cars say they will never go back. Many are passionate about their new way of EV life and wish they had decarbonised their personal mobility sooner. They are so enthusiastic, it's almost like meeting someone who has given up smoking, and that always puts a smile on my face.
But let's be honest, many people still need to be reassured about the benefits of zero-emission mobility. Such as those who live in inner-city flats and remote rural locations and worry about where they will be able to charge their cars. And they are right to do so. The government must do more to improve the UK's electric charging and hydrogen refuelling infrastructure. Drivers need more information from government, and incentives, to make the switch to electric, hybrid and hydrogen vehicles now, rather than necessarily waiting for 2030.
There's an exciting future waiting for us all – one where our children and grandchildren can breathe pure, clean air on even the busiest inner-city street. It's a future that we at Hyundai are prepared for. We have the technology to transform how the UK drives. But we must make sure that the country is equally well prepared and then we can deliver a revolution in sustainability together.