High-profile site quadruples number of new and used cars displayed by Ancaster Croydon
Indoor footprint of more than 1,800 square metres creates Hyundai's largest UK showroom
Relocation boosts headcount by more than a third
Ancaster looks to increase market share in territory with significantly larger presence
The Ancaster dealer group has officially opened a major new Hyundai site in Croydon, which features the Korean brand's largest showroom in the UK.
Ancaster Hyundai Croydon has relocated from a modest facility in South Croydon to substantial, fully-refurbished premises in the prime retail area along Purley Way, which significantly enhances its customer offer.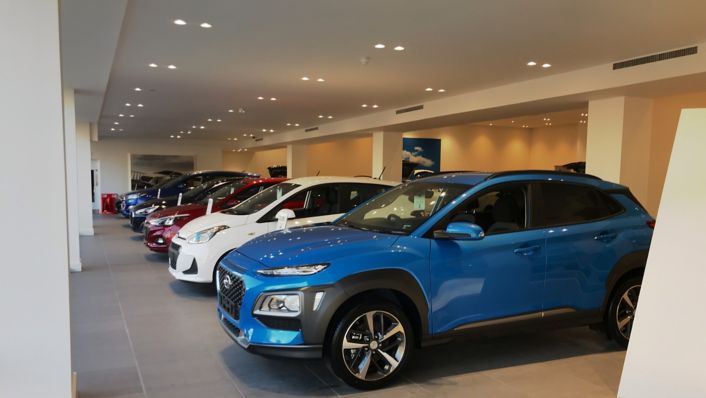 The business decision to move across Croydon was driven in large part by the continued growth of Hyundai sales in the UK. The brand's half-year tally of 51,041 units cemented its position as a top-10 car brand in the UK and represented an increase of 1.88% from January to June, bucking the overall decline in the UK's new car market. Ancaster anticipates that the new dealership will help to exploit the growing interest in the brand and further increase its market share.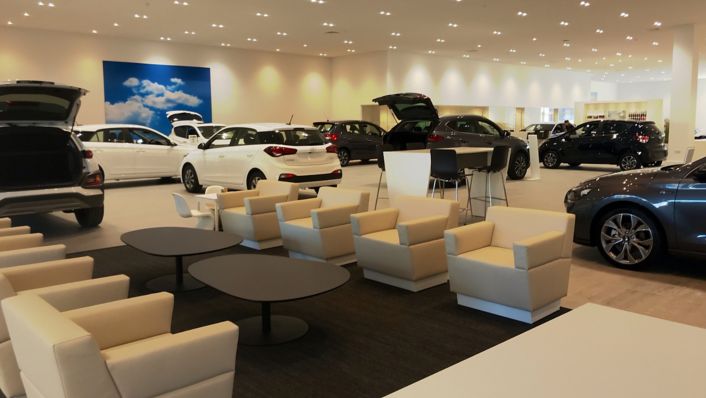 As a result of the larger site, the number of new and used cars that Ancaster can display has nearly quadrupled, up from 21 to a total of 79. The large showroom can accommodate 29 new vehicles, while there is outdoor display space for 50 approved used cars.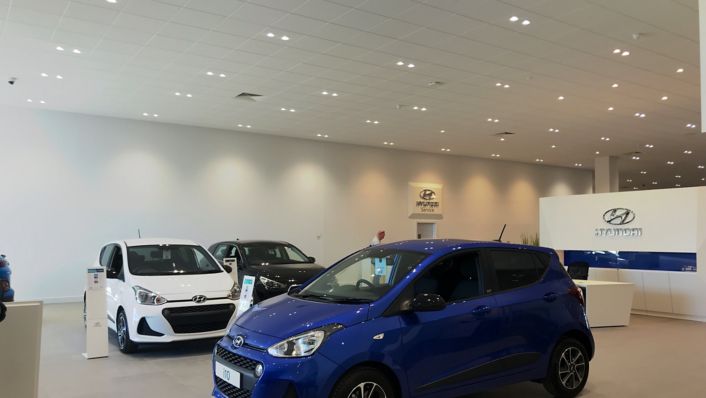 With an overall indoor footprint of more than 1,800 square metres, the new dealership incorporates the largest Hyundai showroom in the UK and features the brand's latest corporate identity. The ground floor also has office space for the Sales Manager, Business Manager, Sales Administrator and Service Manager, as well as a separate meeting room. Additionally, a dedicated welcome and waiting area for sales and aftersales customers offers complimentary refreshments.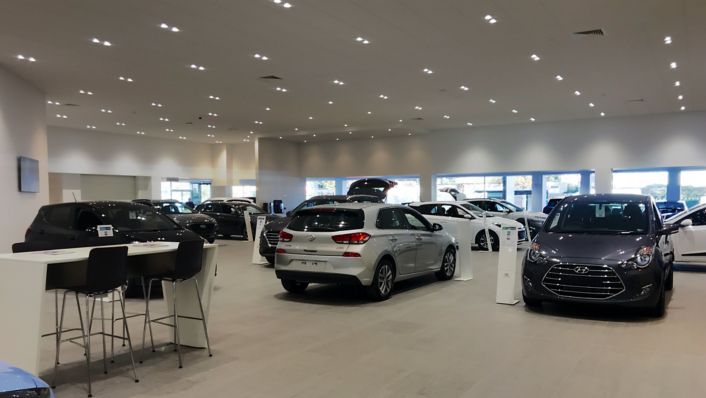 The headcount at the site has risen by more than a third compared to the previous dealership, with new roles created to staff the larger facility, in anticipation of significantly higher sales volumes. Ancaster's relocation comes at an exciting time for the Hyundai brand, which boasts a model range full of technology-packed and fuel-efficient models, including a new generation of eco-friendly cars such as the IONIQ – the world's first car available with three distinct powertrains – and the cutting-edge Kona Electric.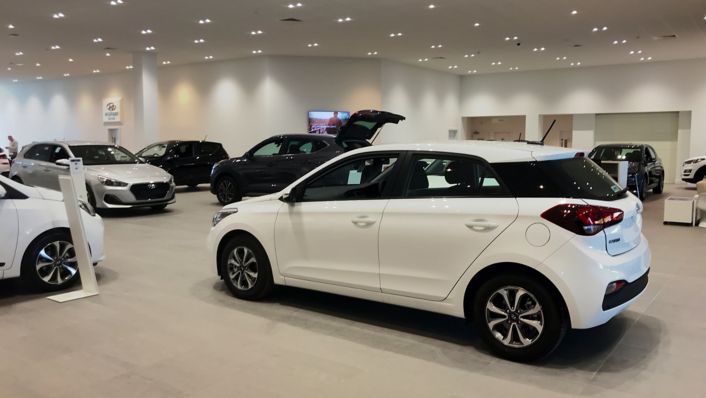 Stephen Wood, Managing Director of Ancaster, said: "Our Croydon customers will be astonished by the difference between our old premises and this new facility. The showroom alone is five times larger than our previous site, and the broader level of capacity and capability means we can proudly deliver a much-improved experience for everyone who visits us. The relocation is a major undertaking for Ancaster and highlights our continued belief in the strength and success of the Hyundai brand."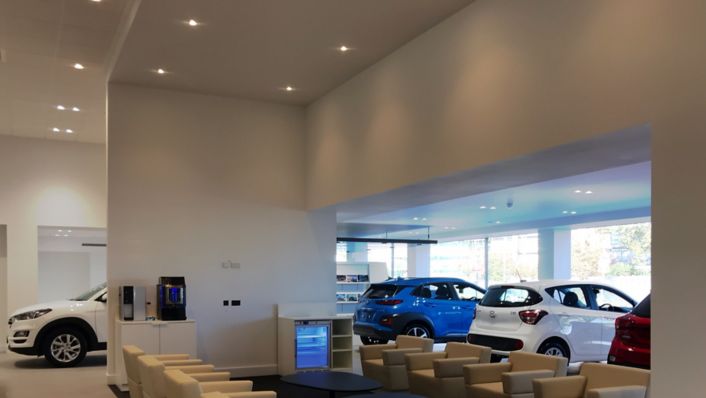 As well as significantly enhancing Ancaster's new and used car sales presentation, the sizeable facility has also enabled the business to bring its Hyundai workshop onto the same site as its sales function, providing an eight bay workshop with dedicated MOT bay and 30 spaces for aftersales parking. The workshop will also benefit from the latest, award-winning Hyundai 360 Aftersales process, as well as integrated space for two dedicated valet and preparation bays.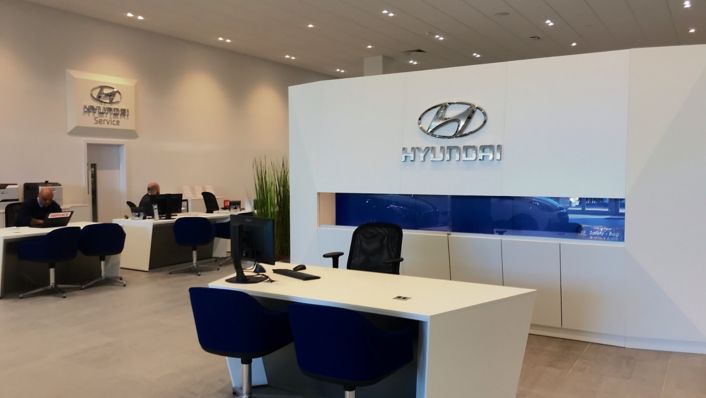 Tony Whitehorn, President and CEO of Hyundai Motor UK, commented: "At a time when many brands are reining-in their growth plans, Hyundai and its franchised partners continue to forge ahead and invest heavily in local representation. We're delighted to see Ancaster making such a substantial commitment to the brand in the South East, which we know will unlock significant opportunities with a wide range of customers interested in our exciting range of vehicles."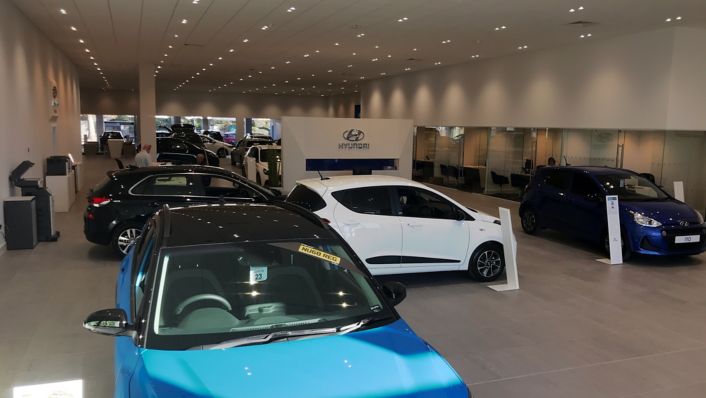 In the first half of the year, customer demand for the Kona SUV and i30 N performance hatchback surpassed sales expectations, while Hyundai's eco-focused IONIQ range – with a choice of Hybrid, Plug-in, and EV models – achieved a combined 90.3% year-on-year growth.