Broadcast of press conference begins at 08:10 CET, Tuesday 07 March 2017
The live stream will be available via www.hyundai.news/GIMS2017
The highlight of the show will be the world premiere of New Generation i30 Wagon
Hyundai Motor demonstrates its next step in pioneering Fuel Cell technology
Hyundai Motor will be live-streaming its press conference at the 2017 Geneva International Motor Show, allowing a wider audience to find out all the news about its new models.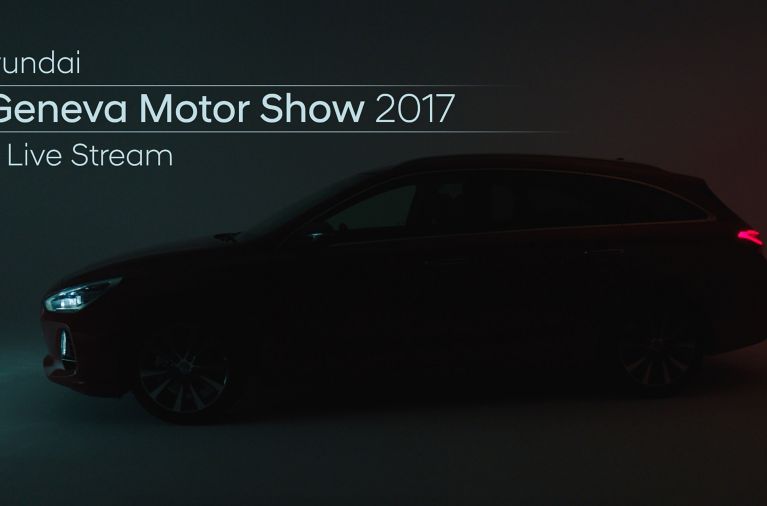 Media, fans and enthusiasts around the world who cannot make it to the Show can become part of the experience thanks to the live-stream broadcast.
The highlight of the show will be the New Generation i30 Wagon. The new member of the i30 family maintains the timeless design of its five-door sibling, adding elegance and versatility in its body style. The i30 Wagon's sleek design does not compromise boot space, it has one of the biggest boots in the segment.
Hyundai Motor will also be revealing its vision for the future in Fuel Cell technology, with an all-new concept car.
The Hyundai Motor press conference will be held in Pavilion 1, Stand 1040 at 08:15 CET on Tuesday 07 March 2017, and the live stream will be available via
www.hyundai.news/GIMS2017.
How to follow the Hyundai Motor Europe live stream from the Geneva International Motor Show 2017:
To view the Hyundai press conference live, visit: www.hyundai.news/GIMS2017 or https://www.facebook.com/www.Hyundai.News/
The Hyundai live player can be embedded in other websites:
https://livestream.com/accounts/6386214/events/7073534/embed
Video material provided for downloading is for editorial purposes only and is free of charge. This includes the press conference and interviews.
After the event, the entire press conference and highlight clips will be available at www.hyundai.news/GIMS2017
Satellite details / Technical information for TV media regarding live broadcast
Europe – live HD Feed
Date: March 07, 2017
Time: 08.10 am - 08.30 am CET
Live feed to start at approx. 08.10 am CET
Satellite: EUT 12WB
Transponder (digital): D 11, Channel D+, Slot 4-4
Downlink Frequency: 11.676,753 MHz
Polarisation: X
Video Std: 1080i/50 Hz PAL
Audio Channels: Channel 1 +2: IT (english)
Modulation: DVB-S2 / 8 PSK
Symbol rate: 7.2000 Msymb/s
FEC: 3/4
MPEG: 4:2:0 / MPEG4
Encryption: No encryption