Hyundai unveils sustainable fashion range at Selfridges in London with the launch of Re:Style 2020
Six sustainably-minded designers have used discarded car parts to create items for the collection which include: jewellery, jumpsuits, work vests and bags
All revenue from the sale of the goods will be donated to the British Fashion Council's Institute of Positive Fashion
Collection is available to buy at Selfridges in-store and online here
Hyundai has unveiled its sustainable fashion range at Selfridges - with the unusual offerings made from discarded car parts including airbags.
The car manufacturer has teamed up with a number of ethical designers for the launch of Re:Style 2020 at the department store in London.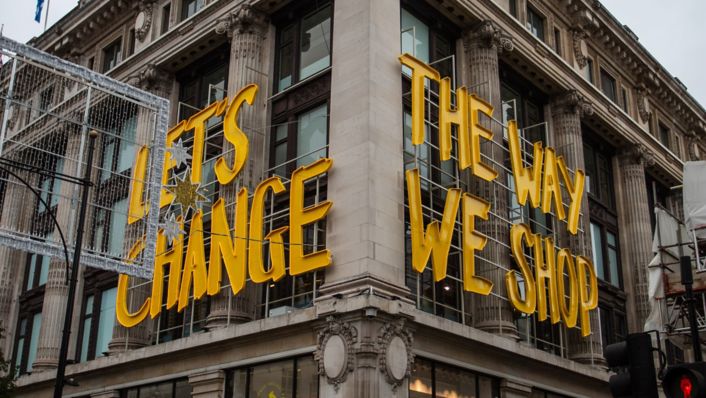 Garments unveiled as part of the range included a £510 jumpsuit, from E.L.V. DENIM, which was made from upcycled denim and leather scraps.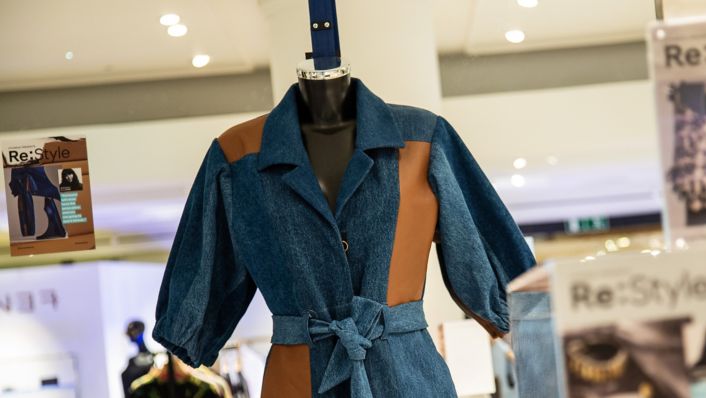 Designer Richard Quinn created a blue and white floral pattern reflective of his signature style, which was printed directly onto recycled airbag fabric crafted into a £1,120 fitted corset.

A £780 Fuji Technical Vest, made by Public School, is composed of discarded seatbelt webbing and airbag material.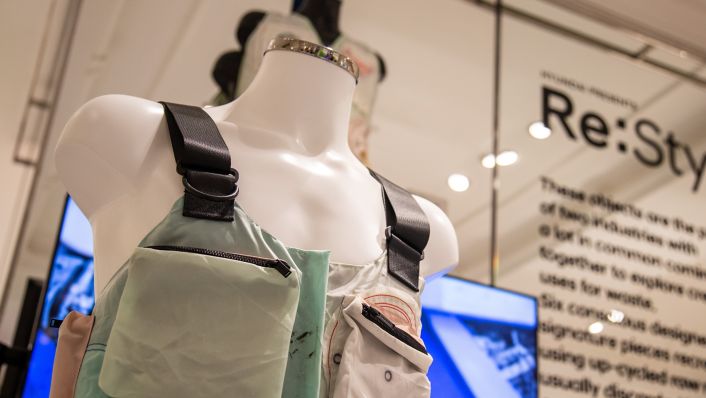 And pushBUTTON created a £540 work vest made from waste airbag materials.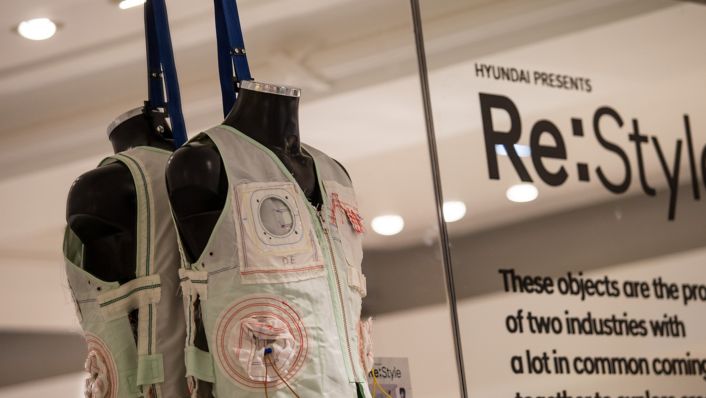 For the event, Alighieri created a collection of necklaces, chokers, bracelets and other items created with repurposed seatbelts, car glass and foam materials, as well as gold, silver, bronze and freshwater pearls. Prices for the Alighieri range started from £195.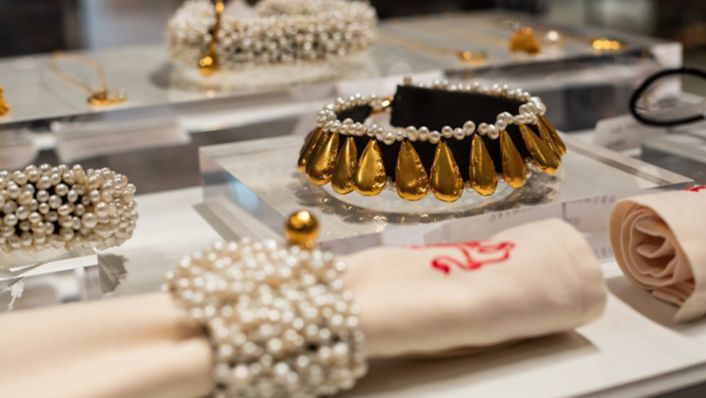 All revenue from the sale of the goods unveiled at Selfridges will be donated to the British Fashion Council's Institute of Positive Fashion, which supports global designers and the fashion industry to become more sustainable.
At Hyundai Motor, we understand that ethical consumption and caring for the environment are increasingly important considerations of our customers in the post COVID-19 world. Through Re:Style 2020 we want to offer another way Hyundai Motor can help customers enjoy the sustainable lifestyle they aspire to. By demonstrating that discarded resources can be reimagined into valuable products, Hyundai Motor encourages more industries to see waste as a recreative opportunity and to work collaboratively toward an environmentally accountable and economically efficient future.
The collaboration has been designed as part of Hyundai's commitment to a more sustainable future.

Under its 'Strategy 2025', the manufacturer aims to be the world's third-largest automaker of eco-friendly vehicles by 2025, offering battery electric vehicles and fuel-cell electric vehicles (FCEVs).

It has also just announced the launch of IONIQ: a new electric-vehicle brand with dedicated EV models scheduled to be introduced from 2021.
---
More information on the project: https://www.selfridges.com/GB/en/features/articles/selfridges-loves/hyundai-re-style-2020