Hyundai Motor UK passes 5,700 electric car sales in 2021 as it commits to a range of events in September aimed at boosting awareness of electric cars
IONIQ 5 and electric range available to test drive at Fully charged OUTSIDE
Hyundai feature as part of EV SUMMIT Electric OEM discussion around how the transition toward electric passenger vehicles can be delivered at pace
Hyundai confirmed as 2021 eMobility Partner for World EV Day
With the lifting of lockdowns and opening of showrooms, Hyundai has already sold more than 5,700 pure electric cars in the first 7 months of 2021.
This is a rise of 93 per cent as part of its ongoing commitment to decarbonise road transport.
Hyundai Motor UK continues its journey to sustainable mobility during September, with a range of activations designed to support consumer engagement, celebrate EV ownership and act as a thought leader. As the car manufacturer that offers the broadest range of electrified powertrains, Hyundai looks to every engagement opportunity with customers that raises awareness of electric vehicles, their ease of use, and environmental benefits.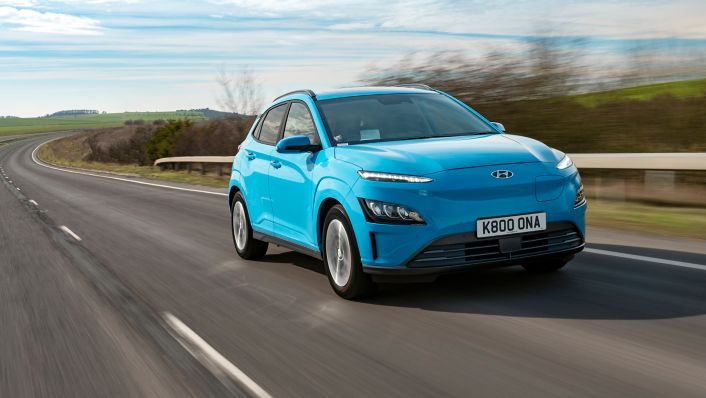 Kick starting the month, Hyundai will act as thought leaders with an ambitious vision around its role in helping the adoption of sustainable forms of mobility. Hyundai Motor UK Managing Director, Ashley Andrew will act as a keynote speaker during EV SUMMIT. The two-day summit brings together business leaders working on electric vehicles to explore how we advance battery electric mobility. As a speaker on the Electric OEM panel, Ashley will talk about the journey ahead and how Hyundai is working towards electric passenger vehicles being delivered at pace, with a long-term outlook.
Hyundai are also taking the necessary steps to increase consumer awareness around EV choice and will be attending Fully Charged OUTSIDE at Farnborough International from 3rd - 5th September.  As part of its presence, Hyundai will take centre stage with its electric range, showcasing IONIQ 5 and KONA Electric with test drives available.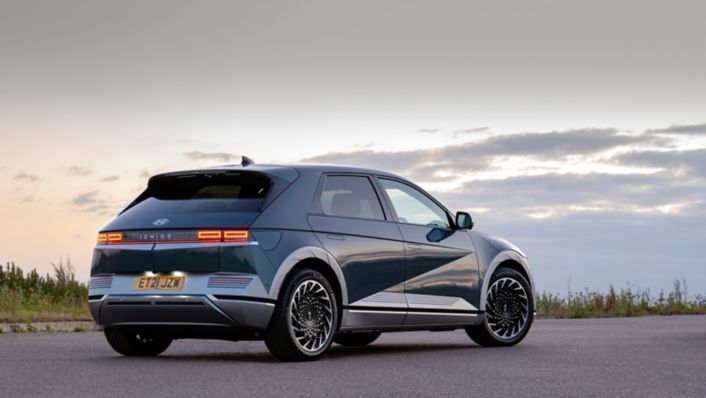 The show offers visitor attractions and exhibits designed to promote the uptake of zero-emission mobility solutions. Hyundai will also highlight its sustainability credentials and vision for 'progress for humanity' through partnerships such as its work with Healthy Seas, where recovered fishing nets support a circular economy and feature as part of interior surfaces within IONIQ 5.
As a leader in eco-mobility and bringing affordable technology to market, we're keen to show as many customers as possible the benefits of electric cars and our complete range. The combination of our presence at Fully Charged, support of World EV Day, and EV Summit highlight our commitment to a future driven by clean and sustainable mobility solutions.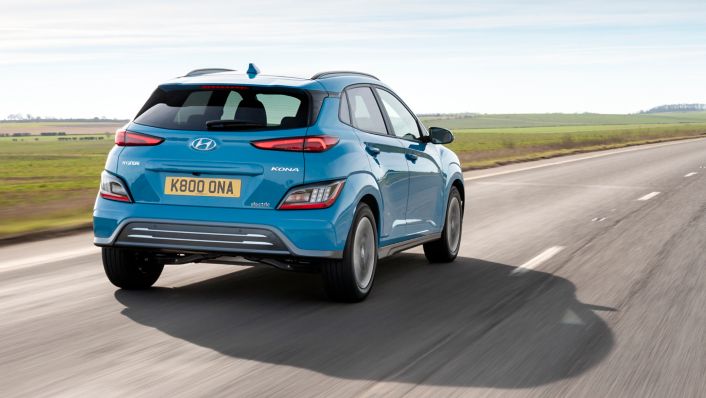 From this year every Hyundai product – with just one exception – is electrified in some form. The arrival of the IONIQ sub-brand offers a new generation of pure electric models, strengthening the brands commitment to electrification.
Hyundai is committed to raising awareness of electric vehicles and their ease of use and associated benefits that customers can enjoy. Supporting this further in September, Hyundai will be the eMobility Partner of World EV Day, which takes place on 9th September.
As a global demonstration of the worldwide shift in attitudes towards sustainable transport, World EV Day encourages motorists to make the shift and support the uptake of alternative fuel source vehicles. World EV Day will be asking businesses across the world how they will drive change to support eMobility, sharing stories from real EV owners about their journeys on the road to cleaner mobility.