Hyundai Motor's new 'Prophecy' Concept EV extends the company's 'Sensuous Sportiness' design philosophy
Executives discuss the company's electrification strategy and direction
Hyundai Motor has unveiled its new 'Prophecy' Concept EV in this video presentation showcasing the key elements of its styling and technology.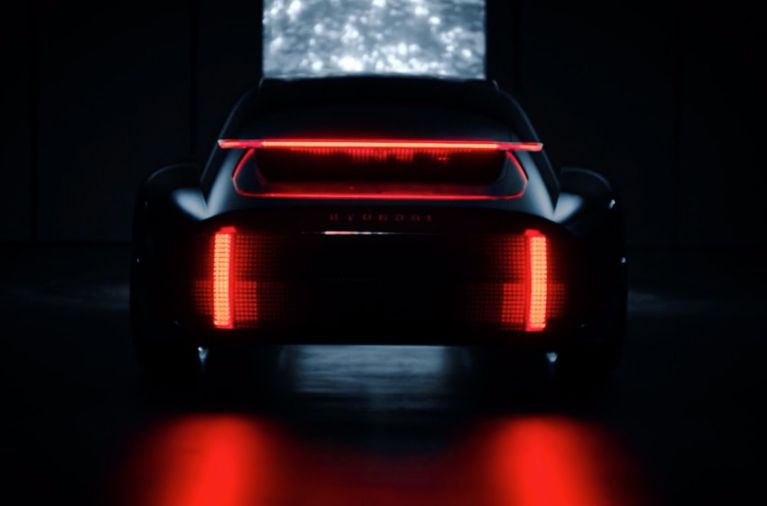 Featuring the timeless design of a classic car, 'Prophecy' is inspired by the company's 'Sensuous Sportiness' design philosophy. It embodies 'Optimistic Futurism', which focuses on the emotional link between humans and automobiles by balancing nature and technology, emotion and practicality.
The unveiling presentation also covered the company's electrification strategy, with discussion among three executives: Thomas Schemera, Head of Product Division at Hyundai Motor Group; Luc Donckerwolke, Chief Design Officer at Hyundai Motor Group; and Andreas-Christoph Hofmann, Vice President Marketing & Product at Hyundai Motor Europe.
Hyundai Motor Group is expanding its product line-up to include 44 electrified vehicles, with an investment of almost 50 billion Euros for research and development into future technologies by 2025. The expectation is to sell more than 670,000 battery and fuel cell electric vehicles annually by this time, and to be positioned among the top three EV providers globally. In Europe, more than 75% of the line-up will be electrified by the end of 2020, and the company aims to supply almost 80,000 zero-emission vehicles to European consumers this year.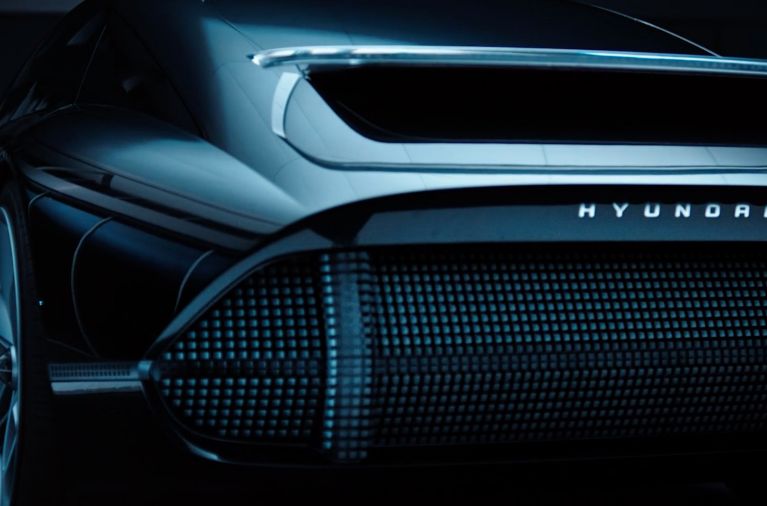 Prophecy: defining a bright future for Hyundai designs
Prophecy establishes a new standard for the EV segment. The extended wheelbase and signature shorter overhang of the EV platform give Prophecy an iconic silhouette of perfect proportions. The result is a new EV architecture defined by pristine surfaces, pure volume and harmony of aesthetics and functionality.
Prophecy's exterior features a clean and simple uninterrupted streamline extends from front to rear. In addition, the pixelated progressive lighting technology is integrated into the headlamp, tail lamp and spoiler, reflecting design elements presented with the Hyundai 45 concept.
The interior design of Prophecy also leverages the advantages offered by Hyundai's electric platform, which it shares with the Hyundai 45 concept. A key feature is the joystick steering system, which provides greater interior space and offers more expansive views and ergonomic seating for the cabin occupants. The atmosphere inside Prophecy is continuously refreshed thanks to integrated clean air technology.
You can find more information and images of Prophecy here:
Hyundai Motor Unveils "Prophecy" Concept EV​​​​​​​