Hyundai Motorsport has claimed multiple wins in a weekend of close and competitive racing at the first-ever PURE ETCR round in Vallelunga
History was made with the Hyundai Veloster N ETCR as Augusto Farfus claimed the first-ever PURE ETCR win in Round 1, with Jean-Karl Vernay victorious in Super Final B
John Filippi improved with pace and confidence to score points in every session, while Tom Chilton secured a front-row start for his final on-track fight after an impressive lap in Round 3's time trial
In a weekend of close racing, Hyundai Motorsport has claimed multiple wins in highly competitive battles at the first-ever PURE ETCR round in Vallelunga this weekend (18-20 June).
The innovative format of PURE ETCR offers plentiful opportunities for competitors to score points across the weekend's on-track sessions. After the drivers were split into two Pools for the weekend, they then went head-to-head in Saturday's Battle Rounds behind PURE ETCR's unique Starting Gate in short seven-lap races.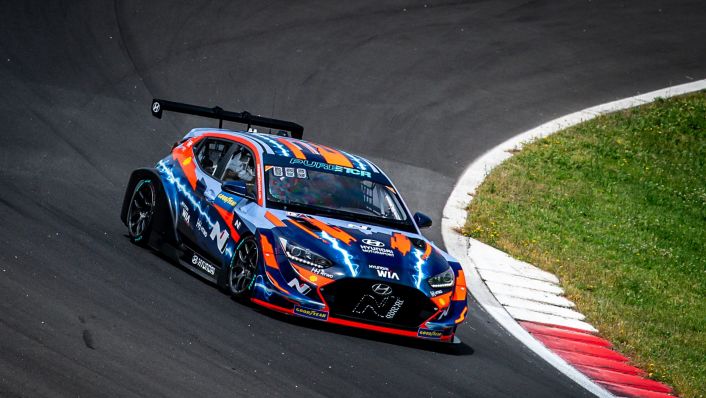 In Pool B, Jean-Karl Vernay took the win in Round 2 with his Veloster N ETCR on Saturday and set the second-fastest time in his Round 3 time trial on Sunday. The final grid saw Vernay start Super Final B in first, a position he never relinquished in his lights-to-flag victory.
John Filippi struggled initially to find pace on Saturday in the Battle Rounds. In his one-lap shootout in Round 3, Filippi set the fourth-fastest time and started the Super Final in third place. The Frenchman valiantly defended his position in the race but was ultimately unable to keep his rival behind and finished fourth. As the two highest-scoring Hyundai Motorsport N drivers, Vernay and Filippi's points place the team second overall in the standings.
Augusto Farfus and the Hyundai Veloster N ETCR made history with victory in the first-ever PURE ETCR Battle in Round 1. After a difficult Saturday, Tom Chilton bounced back with increased confidence in the car in Sunday's sessions.
The duo set impressive times in Round 3's time trial to lock out the front row of their Super Final, with Farfus on pole and Chilton in second. Both drivers made clean starts and continued to lead at the front of the pack before heartbreak unfolded. Separate on-track incidents led to both cars retiring from the final race – an unrepresentative finish to a closely fought weekend for both drivers.
After 18 months of development, testing, and learning, the team is proud to have been a part of this historic moment with PURE ETCR. The first-ever multi-manufacturer electric touring car series has made its long-awaited debut, and we have enjoyed incredibly close battles on track all weekend. Although we are running on similar technology, the difference in set-ups combined the PURE ETCR racing format has delivered unpredictable and exciting racing. The Veloster N ETCR demonstrated its winning capabilities in its competitive debut, and now our focus is on maximising our performance to fight for the lead in the championship in the next round in Aragón.
Jean-Karl Vernay (#69 Hyundai Veloster N ETCR)
Frenchman claimed victory in Round 2's Battle 2 and Round 4's Super Final B
After strong weekend in Vallelunga, Vernay is second overall in the drivers' standings
At the end of the day, we can be really happy with our weekend in Vallelunga. I am second in the championship and as a team, we scored lots of points this weekend. Considering where we started on Saturday, it would have been difficult to be better. Now we need to focus on continuing to develop the car and improve our performance. Our competition is super strong, so our aim has to be to do the perfect weekend in Aragón.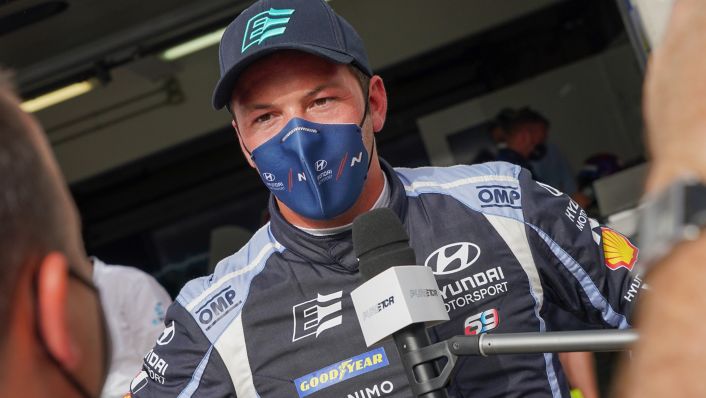 John Filippi (#27 Hyundai Veloster N ETCR)
Close challenge for third in Round 4 as confidence increased with each session
French driver lies seventh in the drivers' championship
I was disappointed with my pace this weekend as I felt I did better in our testing sessions, but the PURE ETCR series is a really competitive field. Step by step I am pushing more and improving every time I get in the car. I felt I could be more aggressive as I got into a better rhythm with my driving. It was important to finish each of the Rounds, score points, and bring home a good result.
Augusto Farfus (#8 Hyundai Veloster N ETCR)
Brazilian claimed victory in PURE ETCR's first-ever Battle in Round 1
11th in standings paints unrepresentative picture of competitive weekend
It was great to finally see the PURE ETCR show start! It has been a long wait and we have been working hard on this project for some time now. With my victory in Round 1 and fastest lap in Round 3, it would have been a great result to win the Super Final too. I am disappointed with how my weekend finished, and now we have to put our heads together and work to ensure we are strong at the next round.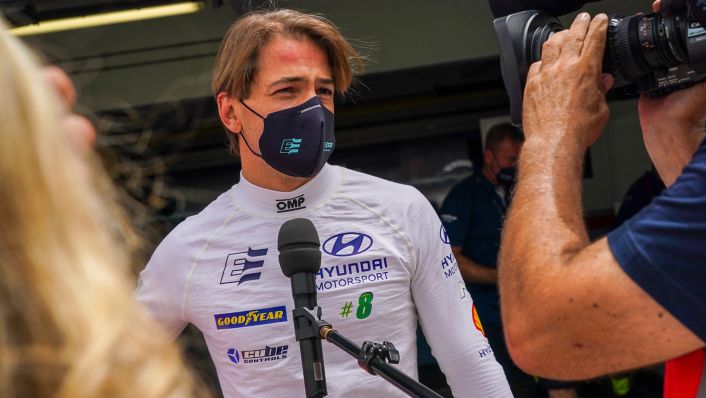 Tom Chilton (#3 Hyundai Veloster N ETCR)
Improved pace on Saturday secured front-row start for Super Final A
Briton's retirement from second place in Round 4 proved costly in points standings
My weekend was definitely not what I expected. I was on the outside for my first Battle, from which it was impossible to win. Saturday was a tough day, but I dealt with the car I was given and finished in the points in every session. The final race was all going to plan with Augusto and me in P2, and it was incredibly sad to retire and not take more points in Vallelunga.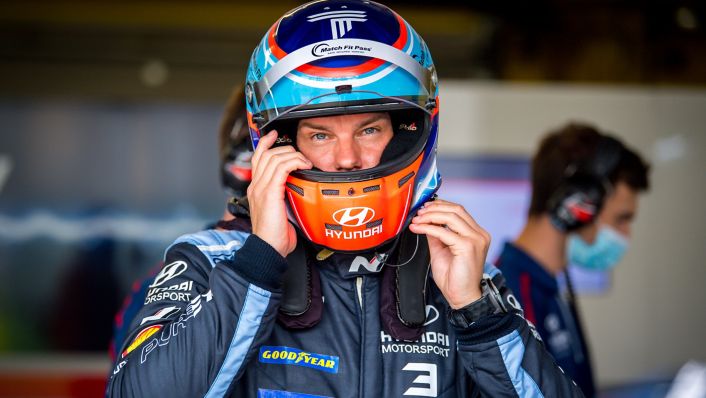 2021 PURE ETCR Manufacturers' Standings
After round 1
1. Zengo Motorsport X Cupra 146
2. Hyundai Motorsport N 109
3. Romeo Ferraris - M1RA 99
2021 PURE ETCR Drivers' Standings
After round 1
1. M. Azcona 77
2. J. Vernay 72
3. M. Ekström 69
4. J. Gené 58
5. L. Filippi 56
6. R. Baptista 43
7. J. Filippi 37
8. O. Webb 36
9. D. Nagy 31
10. S. Coletti 22
11. A. Farfus 21
12. T. Chilton 10