Hyundai Motorsport has finished Rally Poland with its best ever WRC result to close the gap in the Manufacturers' Championship to just 22 points
Thierry Neuville secured his third victory of the 2017 season with an impressive performance ahead of team-mate Hayden Paddon, who registered his first podium of the year in second
Dani Sordo finished fourth, himself under 30 seconds from the podium, to ensure all three Hyundai i20 Coupe WRCs finished inside the top-four.
Hyundai Motorsport has registered its third victory of the 2017 FIA World Rally Championship (WRC) with Thierry Neuville and Hayden Paddon.
Hyundai Motorsport has registered its third victory of the 2017 FIA World Rally Championship (WRC) with Thierry Neuville and Hayden Paddon securing the team's first 1-2 in WRC since Rallye Deutschland 2014.
Dani Sordo completed the rally in fourth place overall, making it the most successful combined result for Hyundai Motorsport in the team's history. Neuville's win represents the sixth overall WRC victory for Hyundai Motorsport since 2014, as well as the seventh double podium for the team.
Highlighting the strength of the team's performance in Poland this weekend, 12 wins out of the 22 contested stages represents the greatest number of stage wins in a single event for Hyundai Motorsport.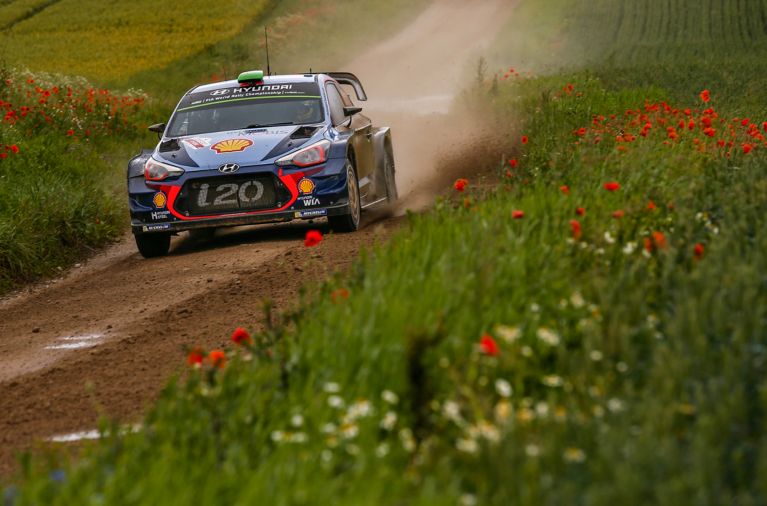 Heading into Sunday's final four tests, a repeat loop of the 11.15km Orzysz and 18.68km Paprotki stages, all eyes were on the intense battle between Neuville and M-Sport's Ott Tanak.
After swapping the lead four times throughout Saturday, Neuville initially lost his advantage on Sunday's first run through SS20 (Orzysz 1), but it was all change on SS21 (Paprotki 1) after a mid-stage incident forced Tanak out of the rally.
Neuville, meanwhile, not knowing about Tanak's issue, had pushed hard to regain his lead and emerged from that stage with a one minute advantage from his Hyundai Shell Mobis World Rally Team colleague Hayden Paddon, who had been elevated to second as a result of Tanak's trouble.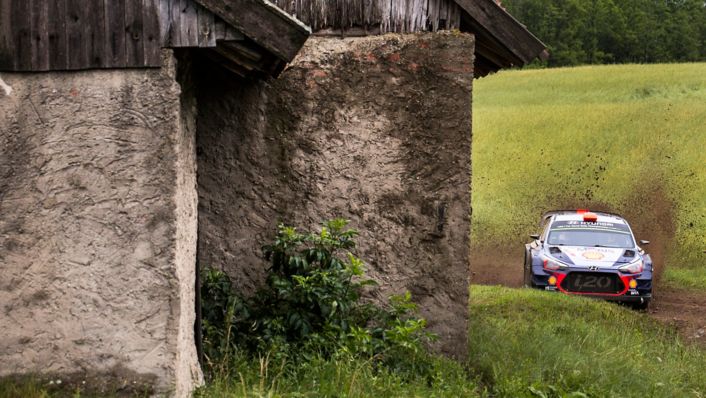 From there, it was a focused and measured final two stages with no risks taken to secure the 1-2 result. Neuville was also able to pick up an extra point in the final stage to continue his impressive run of Power Stage points this season.
The result means that Hyundai Motorsport has strengthened its hold on second place in the Manufacturers' Championship, reducing the gap to M-Sport from 40 to 22 with five rounds remaining.
A new benchmark

Hyundai Motorsport had set out a clear intention for a strong team result in this weekend's Rally Poland. A 1-2-4 finish not only achieves that objective, but also in the process has set a new benchmark for the team in terms of its best-ever combined result. The team has reasserted its intentions in the Manufacturers' Championship, closing the gap to M-Sport.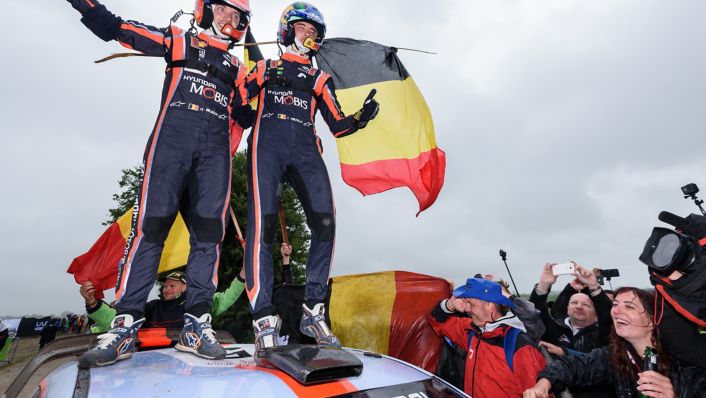 This is a really important result for us as a team, especially in terms of our championship objectives. More than that, though, it shows what we can achieve as a team when we are all on top of our game. Everyone has performed fantastically this weekend, and this 1-2 result is for all of our employees in Alzenau. Congratulations to Thierry and Nicolas on their third victory of the season, and to Hayden and Seb for their first podium as a crew. With Dani and Marc also not far off in fourth, we have had a good weekend. Of course, we were sorry to see Ott retire from the rally today, after what had been an epic battle. WRC is in great health with such a high level of competition, and we are honoured to be playing our part.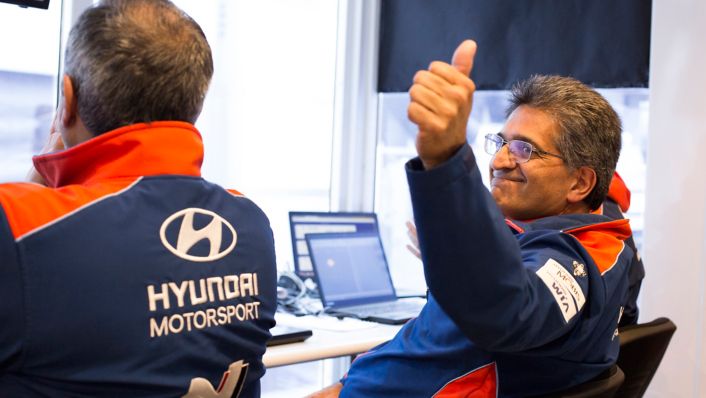 Next rally

The fast and furious stages continue with the high-speed Rally Finland next up on the 2017 WRC calendar. The ninth round of the season takes place from 27-30 July and is a rally where Hyundai Motorsport has yet to claim a podium finish.