High-profile UK-specific through-the-line marketing campaign for new high-performance 'N' range to launch May 12
'Turning Petrol Heads' creative designed to directly engage UK car enthusiast audience with i30 N hot hatch - the first model in Hyundai's performance range
Campaign created by boutique UK design agency, Wash Studio
Innovative use of CGI to bring 'Petrol Heads' to life, including one of the first brands to use 'Corona Renderer' for visual effects and in commercial advertising
Creative to run through broad media selection and experiential programme including: TV, print, cinema, innovative OOH formats and UK consumer track days
Video will be live on YouTube at 9am, Saturday 12th May. Watch here: https://bit.ly/2rxdDup
Hyundai Motor UK is set to turn heads with its new marketing campaign to launch high-performance 'N' range which will go live on May 12.
The through-the-line creative, developed by boutique UK agency Wash Studio, has been designed to directly engage the UK's car enthusiast audience with Hyundai's new i30 N hot hatch.
The i30 N is Hyundai's first performance model under the Hyundai N range. It has been engineered in Namyang by Hyundai's dedicated High Performance Vehicle Division, led by Albert Biermann, and honed at its European test centre at the Nürburgring. Featuring a four-cylinder 2.0-litre T-GDI turbo engine, it delivers up to 275 PS and 353 Nm torque.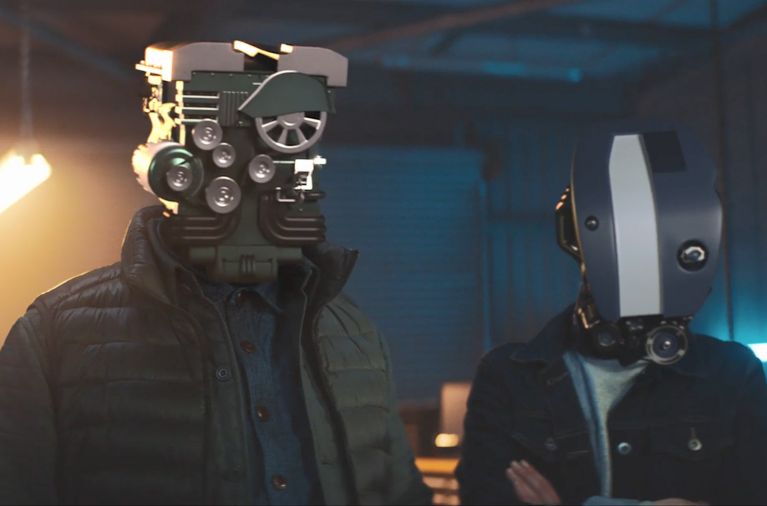 As Hyundai is new to the hot hatch category, the marketing campaign for i30 N needed be bold and disruptive. UK design agency, Wash Studio, won a four-way pitch in late 2017 and within a short timeframe developed the 'Turning Petrol Heads' concept into a fully integrated campaign. The creative will run through a broad media selection – to include TV, print, cinema and innovative Out of Home formats - and will feature within a UK consumer track day experiential programme.
The TVC showcases i30 N's performance and handling characteristics on UK roads, and features three characters who are all 'petrol heads' in both the literal and metaphorical form. These passionate individuals replicate the debate that's currently happening amongst the community of UK car enthusiasts, designed to be a physical expression of how heads are being turned, perceptions changed and attention grabbed by the new i30 N. Each have their own distinct personality and life-like characteristics; there's the Evangelist who's animated, excited and heated; the investigator who's always asking questions and answering back; and the cynic who isn't interested in engaging with the conversation as his mind's already made up.
Innovative use of CGI was used to bring the petrol head characters to life with the use of a new render engine, Corona Renderer. Whilst mostly used in architectural visualisation, its speed and efficiency at producing photo-real metals and plastics meant that it was ideal for the project. Hyundai are amongst the first to use this technology for visual effects and in commercial advertising.
Hyundai is not known for producing high-performance cars – at least not yet. But with the launch of our 'N' range, it puts Hyundai firmly on the map as a credible performance car brand. The reception the new i30 N has received so far has been nothing short of phenomenal. It's a true performance car that is already getting noticed by real petrol heads – like our 3 protagonists in this UK-specific campaign. The strategy and campaign idea to support the 'turning petrol heads' launch is very simple; reflecting the 'N' debate that is starting to happen right now among real car enthusiasts all around the UK.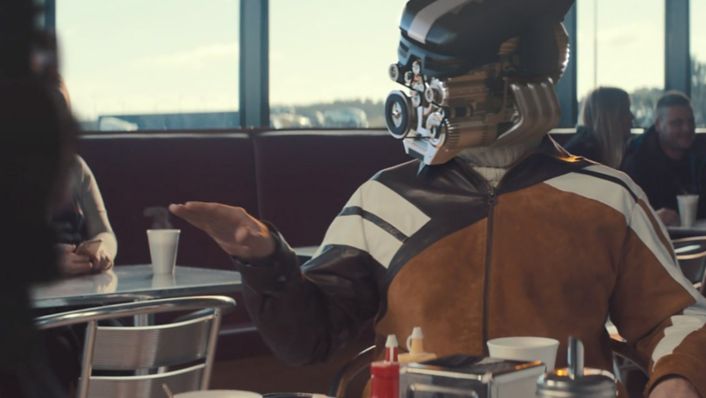 As a team, we are delighted with the result. The essence of the N brand is all about fun and we believe we have delivered a unique campaign that reflects this, whilst creating a sense of intrigue and excitement. With our specific UK audience in mind, we're confident that these characters will engage the petrol-head community that would have traditionally dismissed the idea of considering a Hyundai. Using physical expressions of how minds can be changed and attention grabbed by this new appearance, the campaign will undoubtedly turn heads.
The Hyundai i30 N is on-sale now starting from £25,010. For more information visit:
www.hyundai.co.uk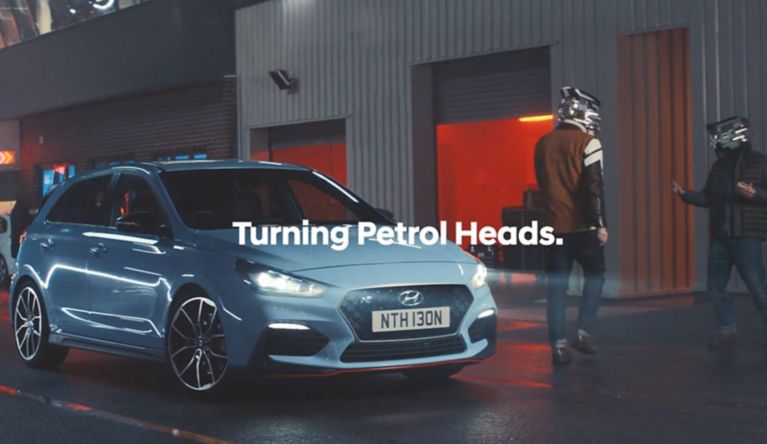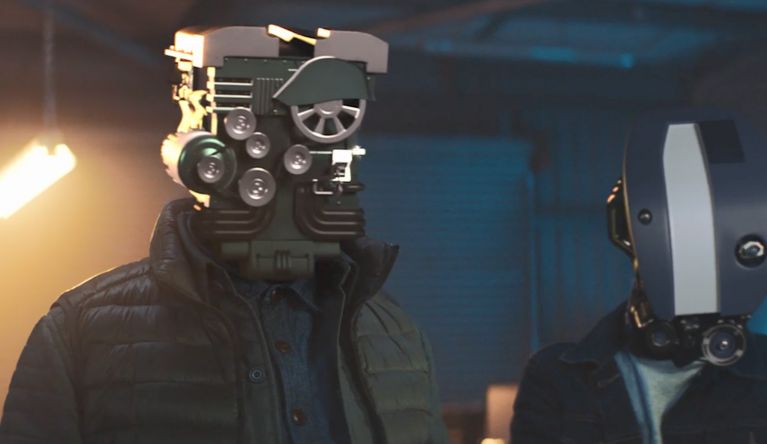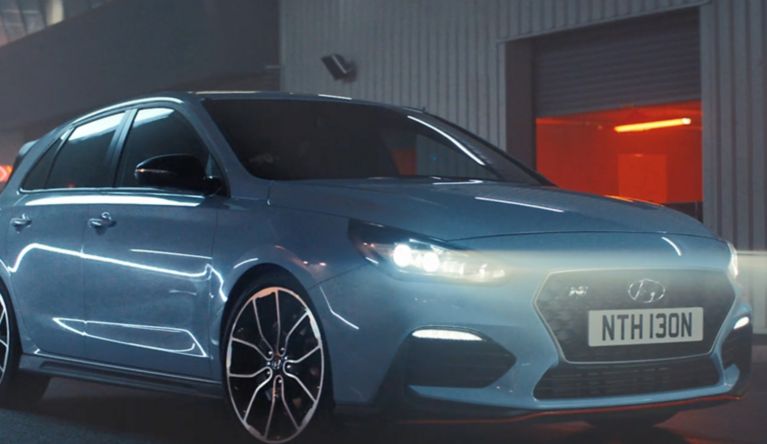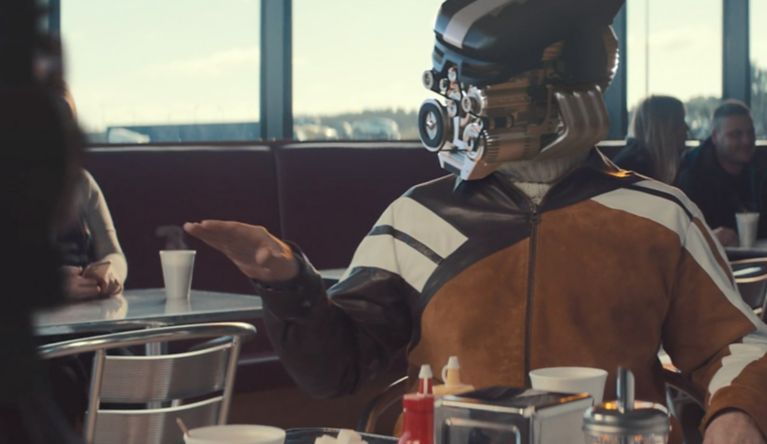 Notes to Editors 
Creative Direction/Concept: Wash Studio
Director: Nate Camponi
Production: Chief
CGI: We Are Lut