In pursuit of the company's goal to establish sustainable leadership, Hyundai Motor UK has supported marine conservation organisation Healthy Seas in its first UK dive activity since the partnership began earlier this year
18 cages and a 15m long trawler net were recovered
By partnering with Healthy Seas, Hyundai is furthering its commitment to "Progress for Humanity" with a focus on the seas and oceans
Healthy Seas aims to free the oceans of abandoned fishing nets and other debris through education, prevention, and clean-up activities
Hyundai Motor UK has activated its European partnership with ocean conservation organisation Healthy Seas.
The goal is to combat ocean pollution, nurture sustainable marine ecosystems, and support a circular economy.
As the company leading the way in clean and future mobility solutions, cleaning up and preventing marine pollution aligns with Hyundai's global strategy. By re-establishing a healthy relationship with nature, Hyundai aims to showcase the benefits of a circular economy, in line with its vision of "Progress for Humanity".
Healthy Seas work with teams of volunteer divers from the charity organisation Ghost Diving to recover abandoned fishing nets, known as 'ghost nets', from coral reefs and shipwrecks. By removing marine debris and ocean plastic, Healthy Seas ensures the survival of a healthy underwater ecosystem for a sustainable future.
The UK dive expedition took place on August 15th, based out of Royal Quays marina, Newcastle. The recovery saw volunteers from Ghost Diving UK visit two wreck locations and included 7 divers.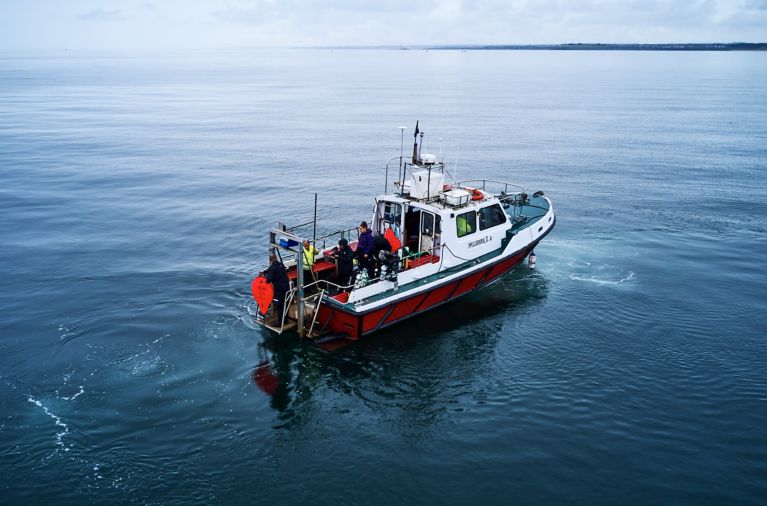 The first dive focused on the wreck of SS Mars, an 80-metre-long Swedish steam engine boat destroyed in 1939 when it detonated a German mine. A large ghost fishing net covered the wreck 33 metres below sea, with the team using lift bags to bring the 15m long trawler net weighing 125kg to the surface, before being manually lifted onto the boat.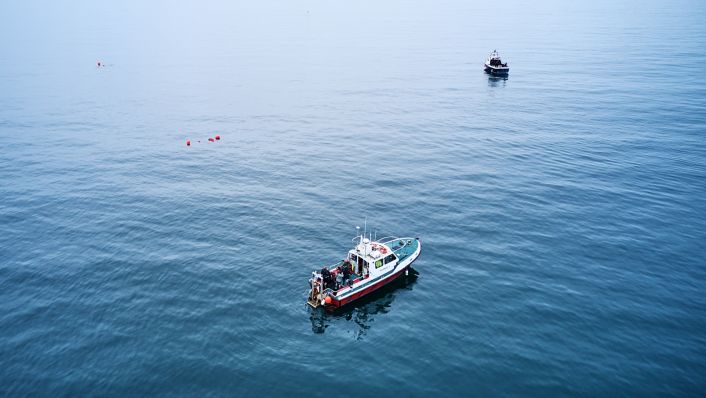 We work with Healthy seas to support the removal of ghost fishing nets and do our bit locally. Success on a dive like this would be lifting the nets, as they are catching aquatic life which is dying in the process. It is really important we remove these from the sea.
The second dive location focused on SS Hanne, a wreck some 20 metres below sea where 18 abandoned lobster pots were recovered.
By collaborating with Healthy Seas, Hyundai is not only providing a cleaner environment for generations to come but also shaping sustainable futures for the communities it works with.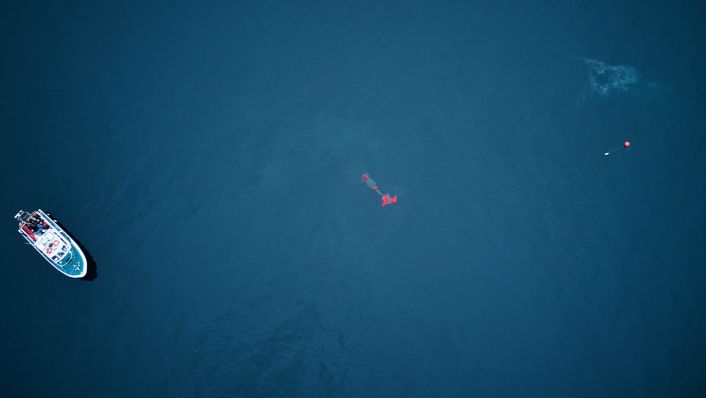 As a purpose-driven company, Hyundai understands that recycling and sustainability aren't trends, but rather a need for our society. We are committed to the development of a sustainable society and partnering with Healthy Seas allows us to locally support our vision.
Protecting the ocean with Healthy Seas
The world's seas and oceans play a major role in sustaining life on Earth, but they are constantly threatened. Hyundai has chosen to partner with Healthy Seas because the Dutch organisation strives to combat this issue.
Working with a network of partners, Healthy Seas ensures plastic waste is recycled into new materials in a circular economy. Reclaimed fishing nets and other nylon waste can become ECONYL®, a regenerated nylon yarn that can, in turn, be used to make new products.
Working together to improve communities
The partnership with Hyundai allows Healthy Seas to expand its programmes all over Europe. Initial partnership activities began in April 2021 with clean-up efforts in Greece, with follow up activities planned across Europe.
We're excited to partner with Hyundai on a pan-European level. It is clear that we share the same passion for protecting the environment with Hyundai's leadership in developing sustainable mobility solutions and our experience protecting marine ecosystems.
Hyundai's main role in the partnership is supporting Healthy Seas with funding for the implementation of education and cleanup activities, such as the dive in Newcastle. Follow up UK activities are planned, with beach clean-ups and educational programmes playing an important role.