Hyundai UK grows sales volume 1.88% in first half of 2018 to 51,041 units despite UK car market's decline
Hyundai IONIQ Hybrid, Plug-in, and EV achieve combined 90.3% year-on-year growth
High customer demand sees new KONA and i30 N surpass sales expectations
Hyundai Motor achieved 51,041 new car registrations in the first half of 2018, cementing the company's position in the UK's top 10 car brands.
Fuelled by a strong performance by its eco-focused IONIQ range, and mould-breaking new models, Hyundai was one of only three top 10 UK brands to grow (+1.88%) from January to June, bucking the new car market's decline (-6.3%).
The eco-focused IONIQ (+90.3%) was a stand-out performer, demonstrating the strength of consumer appetite for vehicles that provide a combination of efficiency, value, and quality. The availability in 2018 of the plug-in hybrid version of the IONIQ bolstered the company's offering, completing the three-powertrain line-up that customers can choose within the single IONIQ body type.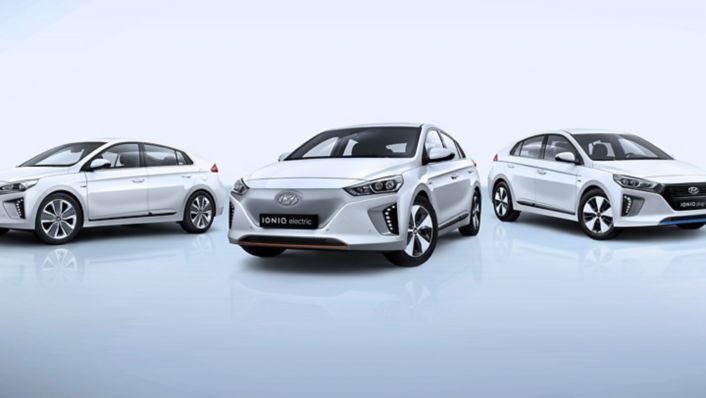 The UK's SUV sector continued to draw sales, with Hyundai's longstanding association with the segment paying dividends as new KONA surpassed early expectations (3,606 units). Tucson remains the company's best-selling model with 15,250 cars sold year to date.
Hyundai Motor's strategy has long been to invest in new product and technology and to provide customers with greater choice and value for money. Now, more than ever, this plan is bearing fruit with Hyundai demonstrating growth in a tough new car climate.
The new KONA small SUV went on sale at the end of 2017 bolstering Hyundai's offering in the fast-growing compact SUV market. Meanwhile, Hyundai's high-performance division created the i30 N, a car that has surprised the established hot-hatch world with its performance, dynamics, and capability on road and track.
The KONA range is set to grow further with the forthcoming KONA Electric and KONA diesel due shortly to complete the small SUV line-up. KONA diesel is available to order now, while customers can order the KONA Electric via Hyundai's online 'Click to Buy' platform on 2 August. Further enhancing Hyundai's SUV line-up, new Tucson will go on sale on 26 July with a new 2.0-litre 48 V mild-hybrid available later in the year. Further ahead, new Santa Fe will go on sale from 1 September.
The high-performance i30 N played a part in the huge rise in uptake of the new Hyundai i30, which saw volumes grow 43.4% across the hatchback, Tourer, and new Fastback range. The new body types have attracted additional customers to the Hyundai brand with the i30 now capable of delivering on quality, style, and practicality.
From 1 January to 30 June 2018, the UK car market declined 6.3% with 1,313,994 new cars registered. Alternatively-fuelled models saw the biggest growth, rising 24.2% while petrol sales increased 11.4%, both contrasting diesel's 30.2% decline. Hyundai Motor UK was the UK's 10th largest seller of new cars with 51,041 registrations taking 3.88% share of the market.