Hyundai Motor UK has been named Electric Vehicle Manufacturer of the Year at the annual GreenFleet Awards for its Kona Electric and IONIQ Electric models
The Kona Electric is capable of an impressive 279 miles of range, 0-62mph in 7.6 seconds, and starts from £32,845 (including Plug In Car Grant)
The Hyundai IONIQ is the world's first car to be offered with three separate electrified powertrains; hybrid, plug-in hybrid and fully electric
Hyundai continues to invest in low emissions technology, launching the NEXO Fuel Cell Vehicle in early 2019, and a total of 18 electrified models by 2025
Hyundai has been named Electric Vehicle Manufacturer of the Year at the annual GreenFleet Awards, recognised for its cutting-edge Kona Electric and IONIQ Electric models.
KONA Electric is the newest fully electric model from Hyundai, joining both the IONIQ family and the forthcoming NEXO Fuel Cell Vehicle, due in 2019. It brings together the very latest in battery electric powertrain and connected technology, with an impressive all-electric driving range of 279 miles and a striking design.
The IONIQ Electric, meanwhile, is just one member of the IONIQ family – the world's first car to be offered with three different electrified powertrains. The IONIQ Electric offers buyers up to 174 miles of zero emissions range, and is priced from £26,745 (including PICG).
Hyundai Motor has made a conscious effort to become a leader in electrified technology, so it gives me great pleasure to see the brand recognised by the GreenFleet Awards. Our electric offerings, including Kona and IONIQ, represent extremely good value for money, are packed full of the latest technology and come as standard with the peace-of-mind that's afforded by Hyundai's five-year unlimited mileage and 8 Year or 125,000 mile high voltage battery warranty. These models are just the start of Hyundai's electric story, and I look forward to sharing with you all the exciting innovations we have coming over the next five years and beyond.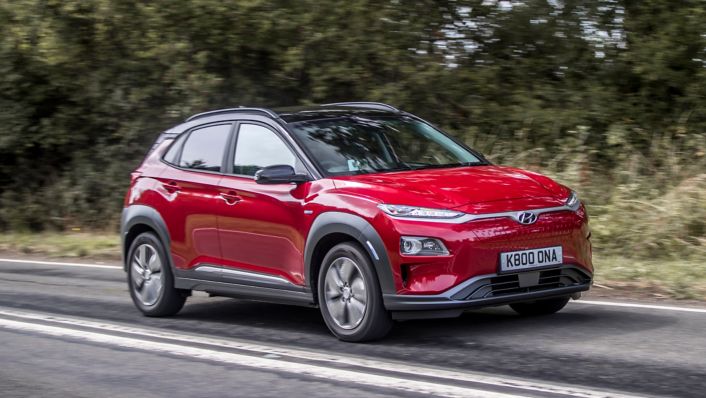 The GreenFleet Awards are now in their 14th year, bringing together leaders of the fleet and automotive industries to identify and celebrate businesses and initiatives that are working to reduce the environmental impact of fleet operations.
Hyundai is making electric mobility accessible to the masses with its IONIQ and KONA models. They are attractive, safe, affordable, practical, and crucially, offer excellent range, with the KONA capable of 279 miles and IONIQ 173 miles. For this reason, they are the worthy winner of our EV Manufacturer of the Year Award.
Hyundai continues to invest in low and zero emissions powertrains, and is the only manufacturer to offer hybrid, plug-in hybrid, fully electric and Fuel Cell options. The NEXO Fuel Cell Vehicle is due to go on sale early in 2019, capable of travelling 413 zero emissions miles on each fill. NEXO even cleans the air as it drives, cleaning nearly a tonne of fine particulates from London's air during October's 'Clean Driving Month'.
Hyundai's commitment to reducing emissions across its line-up will see a total of 18 new electrified models introduced to the range by 2025, with three new fully electric vehicles by 2022.