Hyundai Motor UK launches new bespoke Service Plans based on customers' individual driving habits, vehicle age, mileage and usage – offering drivers an alternative to the traditional fixed priced plans
Dedicated and tailored online platform where customers can select preferred service and repair options for their vehicle and choose flexible payment terms
New system, built-in partnership with 'eDynamix,' incorporates discounted MOT and service campaigns, with the ability to include maintenance items such as tyre replacements
Hyundai Motor UK has launched an online service and repair plan platform which allows customers and dealers to build tailored packages based on driving habits, vehicle age, and more.
Moving away from the traditional 'fixed price' service plan options, Hyundai's innovative new offering will allow customers to access a plan that is priced based on their individual requirements. A flexible approach to payment has also been integrated into the website which allows people to pay for their chosen plan either upfront or spread over the year in monthly payments.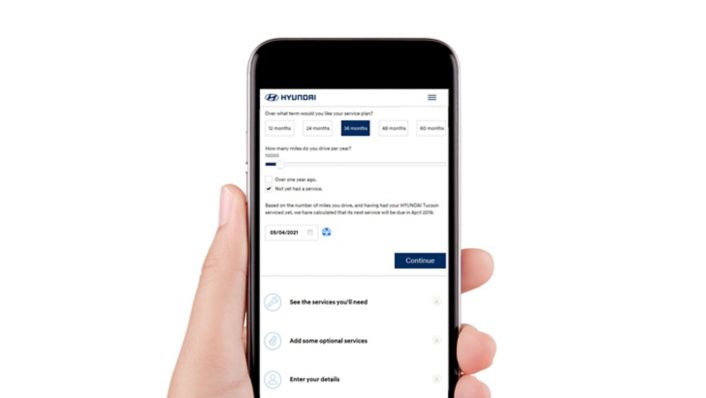 The unique system, built in partnership with eDynamix, incorporates discounted MOT and service campaigns. It also offers the functionality to include maintenance items such as tyre replacements, coming in October 2018. If customers want to create their own bespoke plan online, instead of their dealer arranging it for them, they can do so from the comfort of their own home using the online service plan quoting tool integrated into the Hyundai website:
https://serviceplan.hyundai.co.uk
We are delighted to launch this unique offering to enhance our customers' experience. We believe that the new platform will give drivers the opportunity to create bespoke service plans based on their individual vehicles and lifestyles. No matter the age of their car, or the mileage, customers will be able to access a suitable service and repair plan at a tailored and competitive price - offering peace of mind and an alternative to the 'one-size-fits-all' fixed priced option that tends to be the norm across the industry.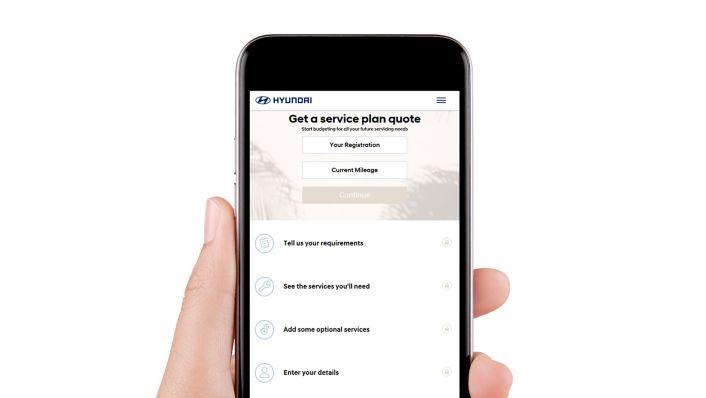 OEM service plans have, in the past, been sold as a capital cost purchase, mainly on new vehicles and often tied into the purchase finance agreement. Customers were typically buying a number of services, not a service plan tailored to their own driving style and ownership requirements. Through the new platform Hyundai are not only allowing their customers to self-serve through the online portal, but they are also adopting a more customer-centric model, providing plans that are bespoke to each individual Hyundai customer.