Hyundai i30 wins top category prize in eleventh annual Tow Car Awards
'Best Ultralight Tow Car' Award recognises best performance in lightweight towing
Hyundai i30 praised for power, stability and impressive braking distance
The Hyundai i30 has been named as the 'Best Ultralight Tow Car' by Practical Caravan, What Car? and The Camping and Caravanning Club in the eleventh annual Tow Car Awards.
A perfect pulling partner for owners of trailer campers and micro-caravans; the Hyundai i30 impressed the Tow Car Awards judges with its performance in the sub-1,400kg towing weight class. The judges hunted for a car brimming with practicality that offers low buying and ownership costs – two areas in which the i30 excels.
The Hyundai i30 won praise for its mid-range towing power, as well as its braking performance, with the test team recording a 30-0mph stopping distance of just 10.4 metres.
Even with a small-capacity petrol engine, the Hyundai is refreshingly lively with a caravan in tow. If you have a trailer tent or a lightweight caravan like a Swift Basecamp to tow, the Hyundai i30 is a great car for the job.
Its towing control in calm weather as well as windy conditions was also singled out:
Stability can sometimes be lacking in very light tow cars, but despite its modest kerbweight the i30 took firm charge of the tourer.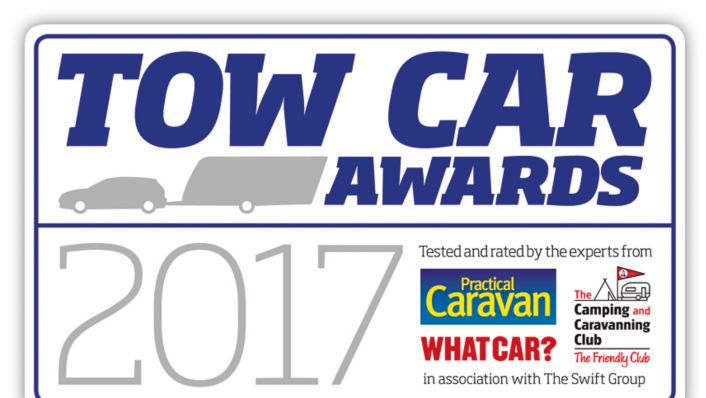 This heavyweight award for i30's 'ultralight' towing prowess is further proof that the New Generation model is a truly versatile family hatchback. While i30 is a great choice for lightweight towing, those who need to haul heavier loads should consider the Santa Fe, which also scores highly with the judging team.
The Tow Car Awards is a joint venture between Practical Caravan, What Car? and The Camping and Caravanning Club. Founded in 2007, almost 500 cars have now been tested over 11 years. All the testing takes place at the HORIBA-MIRA proving ground in Warwickshire, and all cars go through the same test regime that includes: an emergency lane-change, 30-60mph acceleration, a 30-0mph emergency stop, and a hill start on a 1-in-6 slope.