Innovations combine intelligent automotive and IT technologies to bring mobility and life together for customers
Hyundai Motor collaborates with leading IT company Cisco to develop an advanced connected car platform 
Hyundai Motor has unveiled its plans for advanced connected car technology at the Consumer Electronics Show (CES) in Las Vegas.
The interactive experience featured at the Hyundai Motor booth demonstrates how the 'hyper-connected car' will be central to buying greater convenience, comfort and enjoyment to tomorrow's lifestyles.
With an objective to create hyper-connected intelligent cars that boast the safest and most advanced self-driving systems on the market, Hyundai Motor is collaborating with Cisco, a worldwide leader in IT and security technology. The joint program will create a platform optimized for connected cars, which will help enable two-way communication both internally between the car's system and externally with road infrastructure, other vehicles, internet of Things (loT) devices, and the cloud.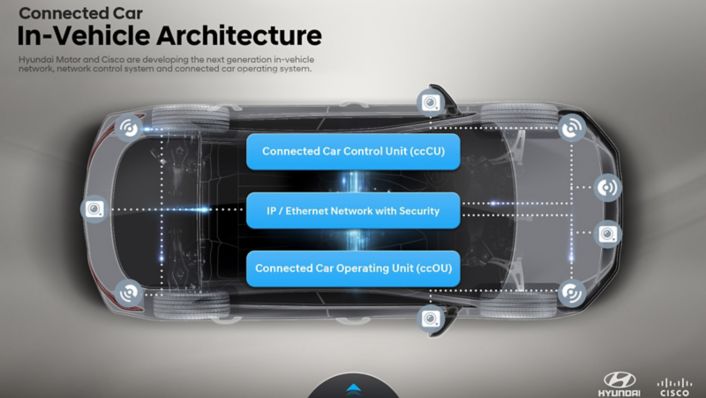 At this year's CES, Hyundai Motor will introduce the direction of development with Cisco and we hope that visitors fully understand what Hyundai Motor and Cisco envision for the future of connected cars. We are convinced that further synergies will be created as we combine Hyundai Motor's connected car platforms with Cisco's network technology.
When you think about how much time we spend in our cars, it's exciting to consider what can happen when your car truly becomes intelligent. It takes sophisticated networking and integration down to the sensor - and security across the network level to make a hyper-connected car. By combining Hyundai's leadership in automotive technology with Cisco's strength in networking and security, we are accelerating the pace of innovation in this exciting space.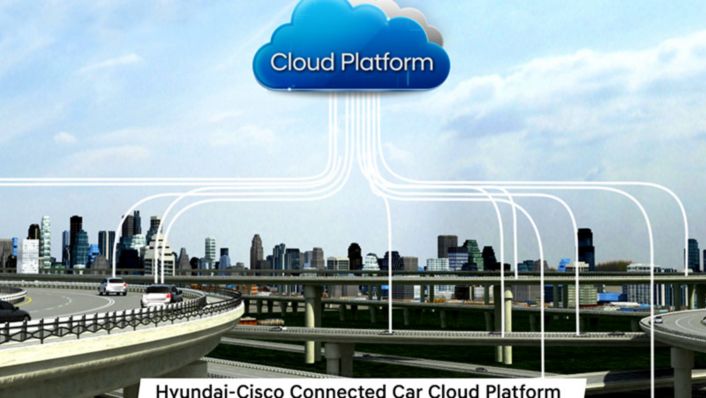 At CES Hyundai Motor presents four key connected car scenarios that will define the experience for its customers:
Fully Autonomous Driving – guarantees the highest levels of driving safety by monitoring traffic conditions, infrastructure information and data from other vehicles
Smart Traffic – delivers convenience through optimized route guidance based on real-time traffic information, which can reduce congestion and minimize associated social costs that delays can bring
Intelligent Remote Service – monitors the car's condition to identify and resolve issues remotely
'Mobility Hub' – is the heart of the connected car, which provides assistance and infinite amounts of knowledge to connect customers with every aspect of their daily lives
The connected car platform will evolve to link cars to everything, including homes, offices and even city infrastructure. Through its work with Cisco, Hyundai Motor will aim to have its connected car infrastructure adapt to new innovations in safety, comfort and convenience while encompassing advanced security technologies to aim to reduce hacking vehicle operating systems. 
The Hyundai Motor booth at CES presents an interactive experience for visitors by demonstrating all the elements of its future vision for the connected car. A working connected car concept and an immersive virtual reality autonomous driving simulation will demonstrate how Hyundai Motor's connected platform operates, alongside a suite of interactive demonstrations that showcase its vision for future mobility.