Acclaimed Cuban artist Tania Bruguera unveils the fourth Hyundai Commission
Hyundai Motor's global commitment to bringing inspiring, creative experiences to people in all areas of the world continues
Hyundai Motor and Tate Modern today announced the opening of the fourth annual Hyundai Commission created by Tania Bruguera.
The Hyundai Commission invites international artists to create site-specific works for Tate Modern's iconic Turbine Hall and has been made possible through the unique 11-year partnership between Hyundai Motor and Tate - the longest initial commitment in Tate's history.
The acclaimed Cuban artist and activist Tania Bruguera today unveils a multisensory transformation of the Turbine Hall. In response to the crisis in migration, Bruguera has instigated a series of interventions focused on the status of the neighbor and the importance of local interaction. She invites visitors to take part in symbolic actions, from revealing a hidden image beneath a heat-sensitive floor, to crying under the influence of an organic compound. She has also worked with Tate Modern's neighbors to create direct action: institutional changes that include renaming part of the museum itself.
The work's title is an ever-increasing figure: the number of people who migrated from one country to another last year added to the current number of migrant deaths recorded so far this year. This numeric title is indicative of the sheer scale of mass migration and the risks involved. Rather than being printed on posters or labels, this numeric title is stamped directly on visitors' wrists.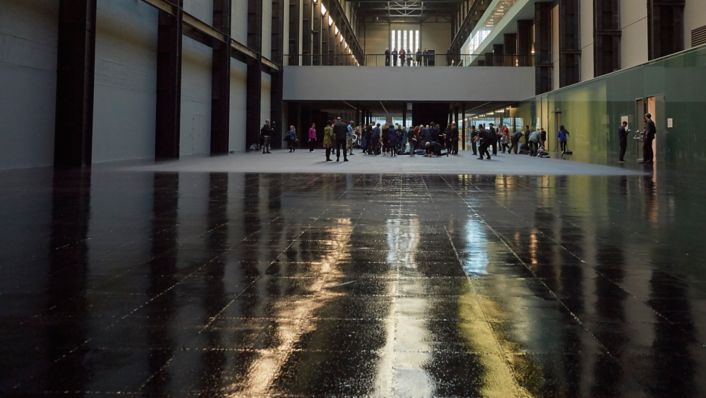 While these statistics can feel anonymous and overwhelming, Bruguera aims to counterbalance them by focusing on the acts of individuals. She has brought together a group of 21 people who live or work in the same postcode as Tate Modern to explore how the museum can learn from and adapt to its local community beyond the duration of the commission. As one of their first actions, Tate Modern's north building the Boiler House has been renamed in honor of local activist Natalie Bell, chosen for her positive contribution to the lives of others in SE1. The renaming, which will be in effect for one year, recognizes the value of community work for society. This idea is explored further in a manifesto written by the Tate Neighbors proposing a culture of connection and mutual commitment, which automatically appears to visitors as they sign-in to the gallery's free WiFi.
Visitors will encounter further surreptitious disruption within the Turbine Hall. Low-frequency sound, made in collaboration with sound artist and founder of Hyperdub records Steve Goodman (known as Kode9), charges the space with an unsettling energy and a sense that something is changing. The hall is also covered in a seemingly plain black floor, beneath which is hidden a huge image chosen by Natalie Bell. It depicts the face of a young man who left Syria in 2011 and found emotional and practical support through SE1 United, a local charity that Bell helps to run. Bruguera sees this image as a 'horizontal mural', so large it can only be read from a distance but hidden so it can only be made visible by those within touching distance. Visitors can try to reveal this giant portrait through collective action with their immediate neighbors in the hall, touching the heat-sensitive material on the floor to expose the image beneath.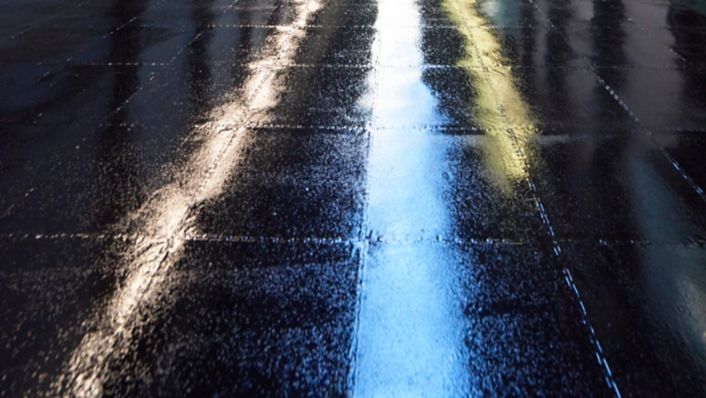 In an age when the 24-hour news cycle presents migration as a never-ending crisis beyond our control, Bruguera also wants to break down our emotional barriers to combat apathy. While the Turbine Hall provides a place to explore the power of collective action, an adjoining room offers a very different experience. A contained organic compound is released into this space to induce tears and provoke what the artist describes as 'forced empathy': a physical reaction through which she hopes to trigger a shared emotional response.
Hyundai Motor has initiated partnerships with a number of organizations, including the National Museum of Modern and Contemporary Art Korea (MMCA), and the Los Angeles County Museum of Art (LACMA). This initiative brings together organizations with the shared vision of offering better access to experiencing art. In partnership with museums, Hyundai Motor invites audiences to explore the unique values of art through inspiring exhibitions and exciting programs.
Through the partnership with Tate, international artists - Abraham Cruzvillegas, Philippe Parreno, and artist collective SUPERFLEX - transformed the Turbine Hall as a part of the Hyundai Commission.
'Hyundai Commission: Tania Bruguera' is on view from 2 October 2018 to 24 February 2019 at Tate Modern. It is curated by Catherine Wood, Senior Curator of International Art (Performance) and Isabella Maidment, Assistant Curator of Performance. The commission will be accompanied by a new book from Tate Publishing.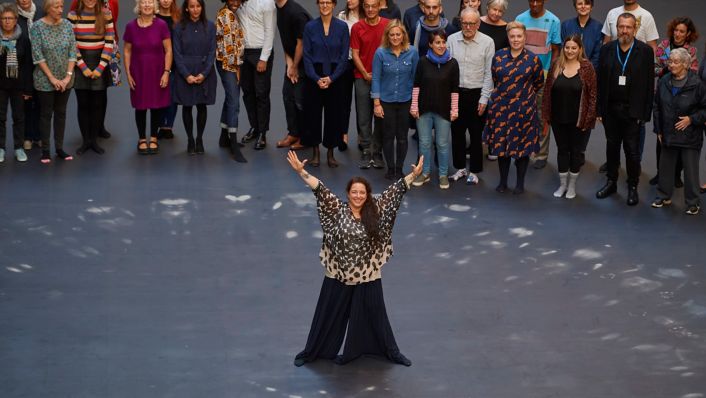 About Tania Bruguera

Tania Bruguera was born in Havana, Cuba in 1968 and currently lives and works between Havana and New York. She studied at Escuela de Arte San Alejandro and the Instituto Superior de Arte in Havana and the School of the Art Institute of Chicago. She has orchestrated large-scale projects around the world, including Cátedra Arte de Conducta in Havana and Immigrant Movement International in New York and has taken part in the Havana Biennial, São Paulo Biennial, Venice Biennale, Documenta; Istanbul Biennial, Shanghai Biennial and Gwangju Biennial. Solo exhibitions of her work have been staged at the Museo Nacional de Bellas Artes in Havana, Neuberger Museum of Art in New York, Van Abbemuseum in Eindhoven; Centre Pompidou in Paris; Yerba Buena Center for the Arts in San Francisco, and MoMA, New York.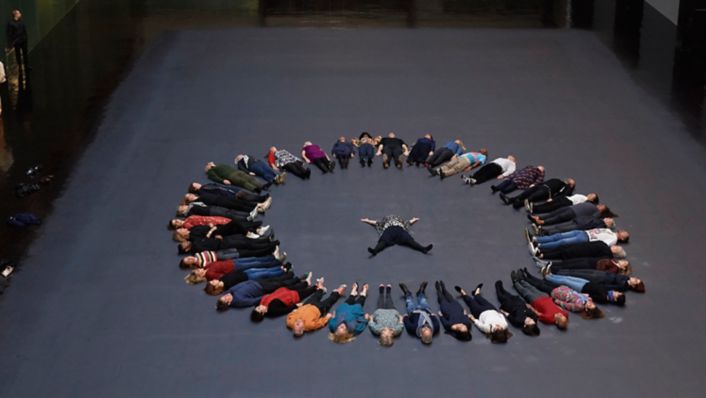 About the Turbine Hall

Since Tate Modern opened in 2000, the Turbine Hall has hosted some of the world's most memorable and acclaimed works of contemporary art, reaching an audience of millions each year. The way artists have interpreted this vast industrial space has revolutionized public perceptions of contemporary art in the twenty-first century. The annual Hyundai Commission gives artists an opportunity to create new work for this unique context. It is made possible by the long-term partnership between Tate and Hyundai Motor, confirmed until 2025 as part of the longest initial commitment from a corporate sponsor in Tate's history.
All images must be accompanied by credit line below. The use of images for front covers may attract a fee and will require the prior authorization of the owner and copyright holder of the work. Please contact Tate Press Office for such use.

Image Credit: Hyundai Commission: Tania Bruguera © Ben Fisher