Hyundai Motor UK launches Hyundai FC, supporting football at all levels as an official partner of Chelsea Football Club
11 grassroots clubs across the country, made up of boys' and girls' teams, will benefit from the programme
Hyundai has worked closely with Chelsea FC to develop a range of experiences for each club and its supporters
Running throughout 2019 as part of Hyundai's 'For The Fans' campaign 
Launch video available here: https://youtu.be/gFbig8FfRUQ
Hyundai Motor UK, global partner of Chelsea FC, has teamed up with the club and Hyundai dealerships across the UK to launch Hyundai FC; a nationwide grassroots football programme for junior teams.
Hyundai Motor UK, the global automotive partner of Chelsea FC, has teamed up with the club and Hyundai dealerships across the UK to launch Hyundai FC; a nationwide grassroots football programme for junior teams.
Eleven girls' and boys' teams from Under-8s to Under-16s in partnership with local Hyundai dealerships will participate in the project that will offer them unique football experiences throughout their season. Each team will receive top-level coaching sessions from Chelsea FC UEFA qualified Foundation coaches, brand new playing and training kit and Chelsea FC benefits to inspire the next generation of aspiring footballers.
The programme is part of For The Fans – Hyundai's commitment to football in the UK and support of fans at all levels of the game – from the grassroots players, coaches and parents at the eleven Hyundai FC clubs to the elite-level through the sponsorship of Chelsea FC.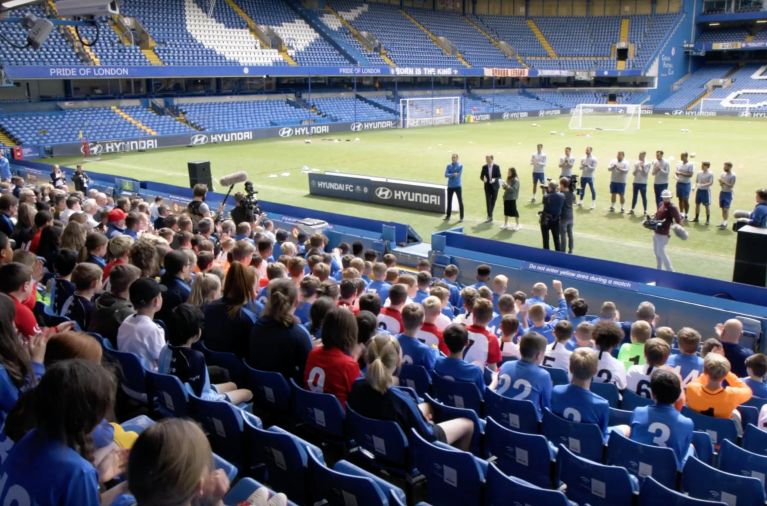 The eleven teams, along with their coaches and families, were invited to Stamford Bridge last week to launch the programme. After a behind-the-scenes stadium tour, the teams took part in skills sessions run by Chelsea FC coaches on the famous pitch before each club was presented with bespoke training plans to help their team develop over the upcoming months. On their visit to West London, the players, along with their parents and the local Hyundai dealers, were also treated to a meet and greet with the Blues' legend and FA Cup winner, Gus Poyet, and Chelsea FC's beloved mascots, Stamford and Bridget.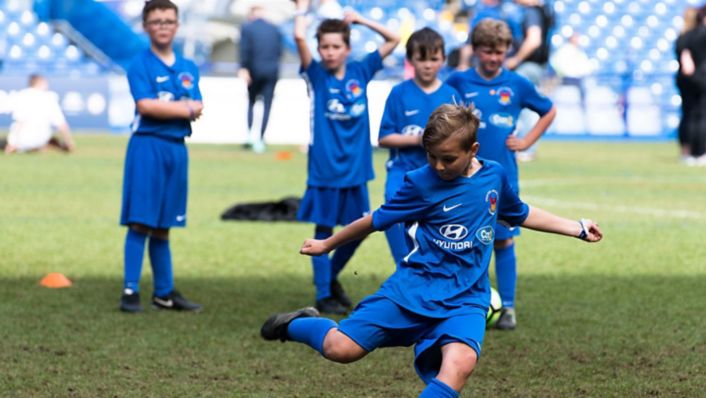 Throughout 2019, each of the eleven teams will be visited by Chelsea FC Foundation coaches to implement their training programmes as well as each Hyundai FC club coach having the chance to visit the Blues' training base in Cobham to participate in a hands-on coaching experience with Chelsea Academy coaches and teams.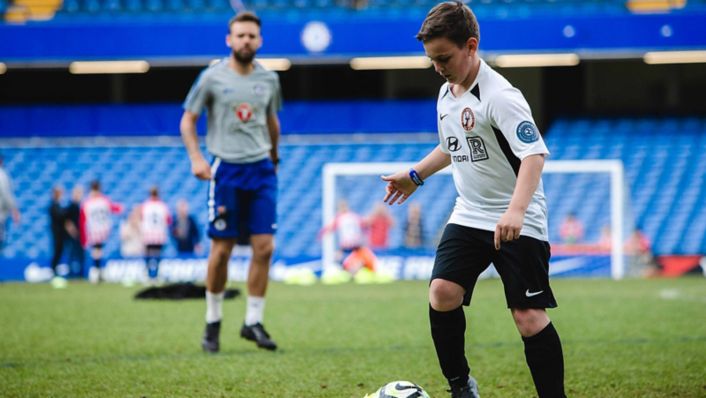 One of the key aims of For The Fans is to put fans first – supporting and enabling all fans from grassroots to elite level across the country. With the help of our dealerships and Chelsea's top-class Foundation coaches, we are committed to inspiring the next generation of players and fans through Hyundai FC. We are looking forward to giving the 11 teams involved a season they will never forget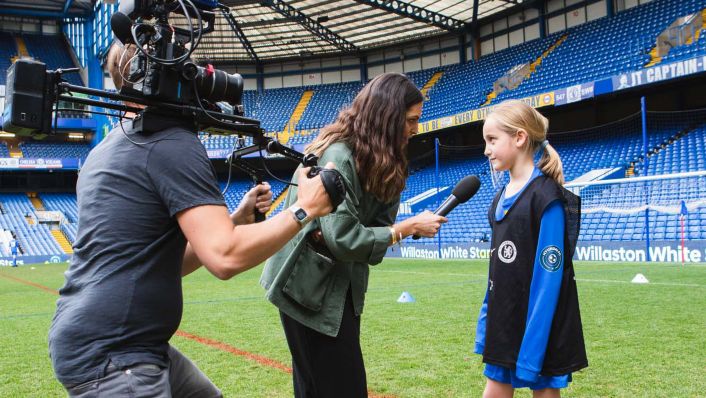 It is fantastic to see companies like Hyundai investing in football from the elite level right through to the grassroots. The Foundation is looking forward to working with the players and coaches, helping to deliver a programme that will stay with the clubs for years to come and creating a legacy for the Hyundai FC coaches, their teams and football in their communities.
As part of For the Fans, Hyundai has already celebrated and rewarded fans that have gone the extra mile to follow the Blues and surprised fans with Chelsea match tickets and merchandise and will continue to support fans during this summer's FIFA Women's World Cup with ticket giveaways, travel and exclusive player content.