Unique choice of three electrified powertrains in one body type helps IONIQ jump ahead of the competition in BusinessCar Fleet Technology Awards
BIK costs for company users from just £33.75 per month
Fifth fleet industry award win for Hyundai this year
A panel of fleet industry experts has named the Hyundai IONIQ as the 'Best Green Technology' for businesses.
Judges of the 2017 BusinessCar Fleet Technology Awards – the 'Techies' – said the choice of three electrified powertrains for fleets was the most significant factor in giving it the top prize.
The Hyundai IONIQ is unique in offering separate hybrid, full electric and plug-in hybrid powertrains within one body type. It enables business car decision-makers to specify the IONIQ that best meets the needs of their drivers, depending on driving style, travel frequency, and the distances typically covered.
The capabilities of the zero-emission IONIQ Electric are perfect for fleets focused on their carbon footprint or the lowest BIK rates for users. Completing the line-up of powertrain choices in 2017 is the IONIQ Plug-in Hybrid, offering ultra-low CO2 emissions of just 26g/km and a BIK rate of just 9% for 2017/18. Users can experience up to 39 miles of pure electric driving, with a total range of 680 miles.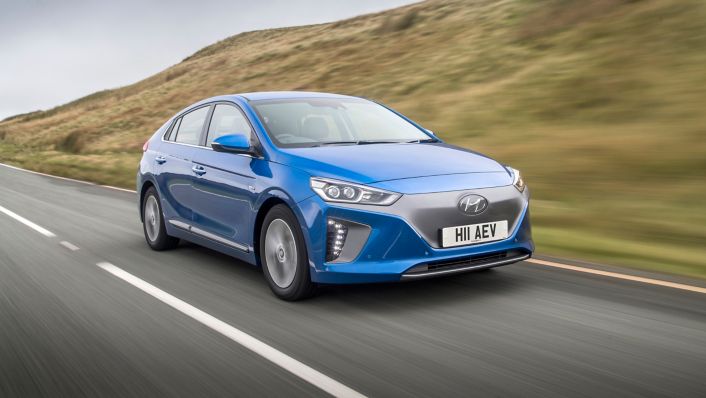 Hyundai Motor's Fleet team worked hard to ensure the IONIQ is as competitive as possible for fleets. The IONIQ Electric is best-in-class for service, maintenance and repair costs, with the lowest prices at both the 3yr/30,000-mile and 5yr/50,000-mile points. Vehicle benefit tax for the pure-electric model is just 7%, which means the cost for company car users starts from £405 per year – just £33.75 per month.
The innovative use of ecologically sensitive materials in IONIQ's cabin adds to its green credentials for environmentally-conscious fleets. Recycled plastic is combined with powdered wood and volcanic stone for the interior door covers, providing the same quality appearance as conventional oil-based plastics.
Environmental concerns around transport have never been so topical and fleets are constantly on the lookout for greener solutions to help reduce their overall carbon footprint. This years' Green Techies award proved to be a fiercely competitive category - but the Hyundai Ioniq emerged as the clear favourite. It's the first car to be available as a conventional hybrid, a plug-in hybrid and a pure EV in one body type. Add to that its generous equipment levels, an understated and mainstream design, and a roomy interior and we think the Ioniq has all the essential ingredients needed for an award-winning green fleet car.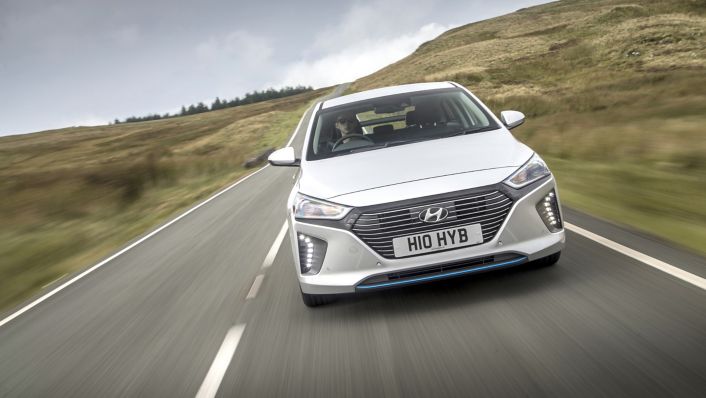 The choice of three electrified powertrains in IONIQ represents a world first for fleet decision-makers, so it's great to see that endorsed by industry experts. IONIQ is enabling new opportunities for Hyundai with business car users in the UK, and we've already seen orders surpassing expectations in the first half of 2017.
Hyundai has made rapid advances in fleet in recent years, with significant business growth, product innovations, process improvements, and a high level of customer service central to its success. The company's latest accolade follows other wins, as 'Green Manufacturer of the Year' and 'Best Plug-in Car' at the Fleet News Awards, the 'Best SME Aftersales Programme' award from Business Car Manager, and the i10 being named 'Best City Car' in the Fleet World Honours earlier this year.