Hyundai's all-new hot hatch, i30 N is named 'Life and Seoul of the Party' at 2018 GQ Car Awards
British GQ describes car as a ferociously fun five-door rocket ship
i30 N is on sale now and priced from £24,995 for the i30N and £27,995 for the i30 Performance
Hyundai Motor's i30 N, on sale now, has received the 'Life and Seoul of the Party Award' at the inaugural GQ Car Awards event, held at the Corinthia Hotel, London.
The award was presented to Hyundai by brand ambassador, Jake Humphrey.
The i30 N is Hyundai's first performance model under the Hyundai N sub brand, engineered by Hyundai's dedicated High Performance Vehicle Division, led by Albert Biermann.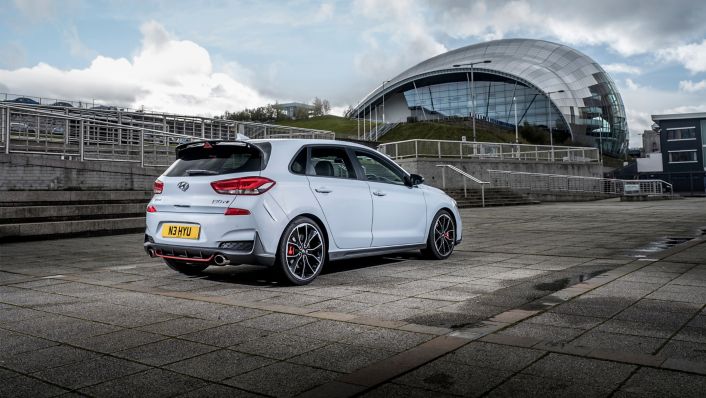 The i30 N might be Hyundai's first hot hatch but it has been developed from the ground up to become a serious contender in what is a highly-competitive segment. It really is the 'life and Seoul of the party' - it's fun, has lots of tricks up its sleeves with its cornering talents and playful handling, and it certainly won't fail to get noticed with the noise it delivers from its exhaust. But even when the party is over, it is a car that's very easy to live with on a daily basis.
The i30 N is available in UK showrooms now and is priced from £24,995. It is available in two specifications, i30 N and i30 N Performance. Both models are available with an extensive list of performance technologies as standard including electronically controlled suspension, torque vectoring, launch control and rev-matching.
This ferociously fun five-door rocket ship has been developed on the Namyang proving ground and the Nürburgring Nordschleife and, as a result, is giving the Focus RS, the Golf GTI and the Honda Civic Type-R a serious run for their money.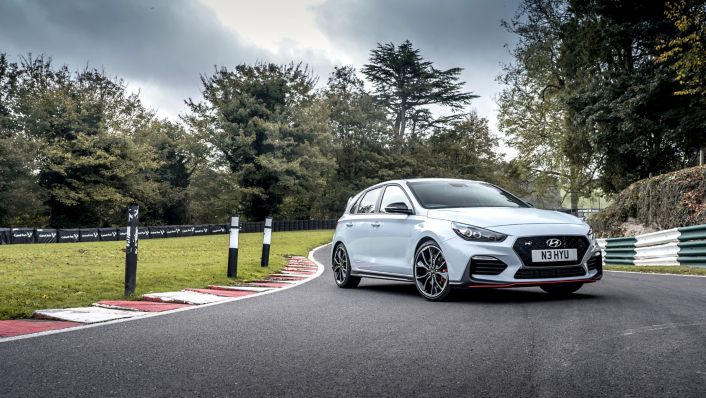 The winners of the
GQ
Car Awards 2018 were decided by the editorial team of British
GQ
after much deliberation and many a test lap. See the full feature, shot in the old printworks in London's Wapping, in the March issue of British
GQ
, on sale Thursday 8th February.
For more information, visit:
www.hyundai.co.uk
.