Hyundai Motor UK saw unprecedented enquiries in its electric passenger vehicles at Fully Charged LIVE 
Hyundai IONIQ 5 and KONA Electric test drives increase 40% on 2021
Fully Charged Stand integrated within Hyundai Mobility Adventure experience on Roblox, featuring Robert Llewellyn's avatar
Hyundai Motor UK has once again electrified Fully Charged LIVE, offering consumers an immersive stand experience, with more than 400 test drives delivered over the weekend in its award winning range of electric vehicles.
Building off the success of last year, Fully Charged LIVE offered visitor attractions and exhibits designed to promote the uptake of zero-emission mobility solutions at Farnborough International.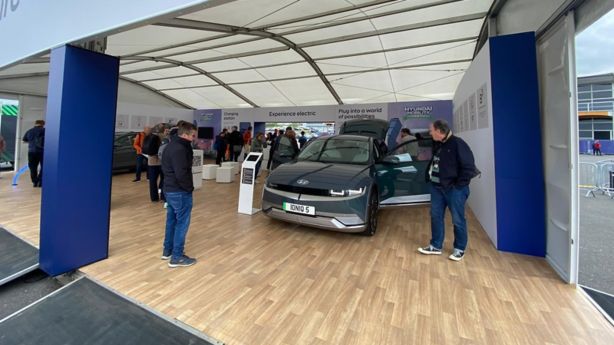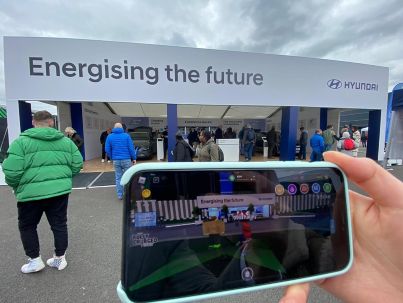 Hyundai once again supported Fully Charged LIVE, with IONIQ 5 and KONA Electric on display and available for test drives across the weekend. The stand showcased key product features on the walls and supported customer awareness of charging options with an interactive charging wall, displaying different chargers and their power output. Queues quickly formed upon the show opening as consumers rushed to book test drives in the fleet of Hyundai vehicles available.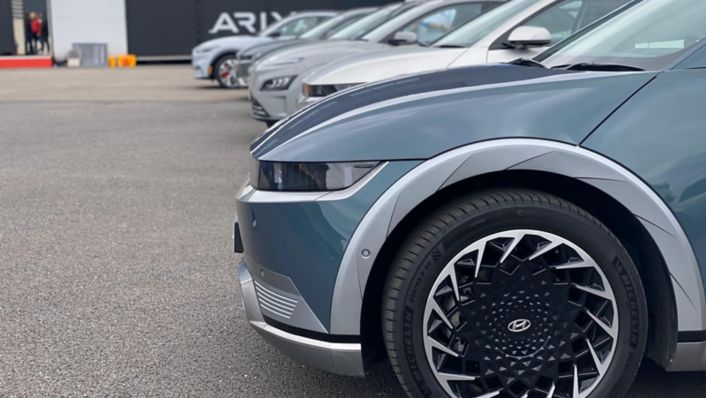 Constantly seeking to push the boundaries of innovation, Hyundai also integrated the Fully Charged booth into the Hyundai Mobility Adventure experience on the platform. The virtual booth even featured the show's founder, Robert Llewellyn, as an avatar to welcome visitors to the experience. Hotspots were available around the virtual stand for players to learn more about electric vehicles on display and to support EV education. Players could test drive the IONIQ 5 or KONA EV in the , whilst also participating in an electrified treasure hunt to find electric orbs around the Fully Charged event and win prizes. Fully Charged Live will remain as part of Hyundai Mobility Adventure for players to experience until 30 May.
Hyundai Motor UK continues its journey to sustainable mobility at pace, continually supporting consumer engagement by offering our broadest range of electrified powertrains. Fully Charged LIVE provided the perfect platform to highlight the game changing IONIQ 5 and its many accolades, most recently being named World Car Of The Year and UK Car Of The Year.
As a leader in eco-mobility and bringing affordable technology to market, Fully Charged once again allowed us to engage directly with as many customers as possible around the benefits of electric cars. Being able to demonstrate our commitment to a future driven by clean and sustainable mobility solutions is increasingly important as consumers turn to brands that show a commitment to decarbonising road transport.