Fresh from its 1-2 result in Poland, Hyundai Motorsport heads to the fast and furious stages of Rally Finland looking for its first podium in the world famous event
The team has a previous best result of fourth in the Jyväskylä-based rally, but the performance of the Hyundai i20 Coupe WRC offers the team higher hopes this season
Trailing only M-Sport in the Manufacturers' Championship, Hyundai Motorsport is looking to cut the gap further to the leaders with another strong team result.
Hyundai Motorsport will aim to extend its run of podium results to seven consecutive events as the team searches for its first-ever top-three finish at Rally Finland, the ninth round of the 2017 WRC.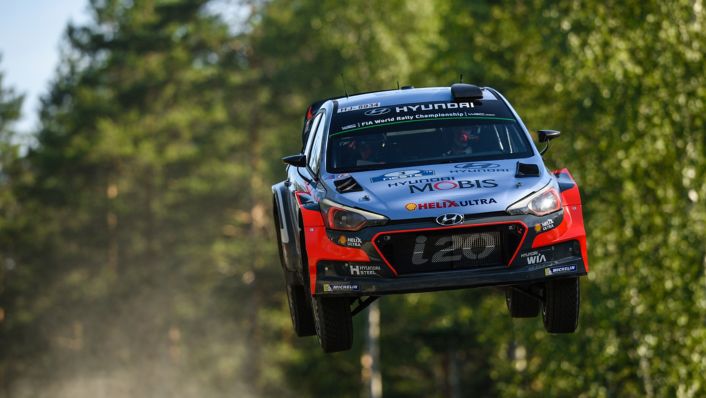 In its four years of competition within the WRC, Hyundai Motorsport has claimed a podium at every other event on the calendar except for Rally Finland; a statistic the team is determined to change this weekend.
The team is certainly in good form, having secured its best ever team performance at the last round in Poland with a 1-2-4 for its drivers Thierry Neuville, Hayden Paddon and Dani Sordo. The result, the team's third victory of the season, enabled Hyundai Motorsport to close the gap to M-Sport in the Manufacturers' Championship to 22 points.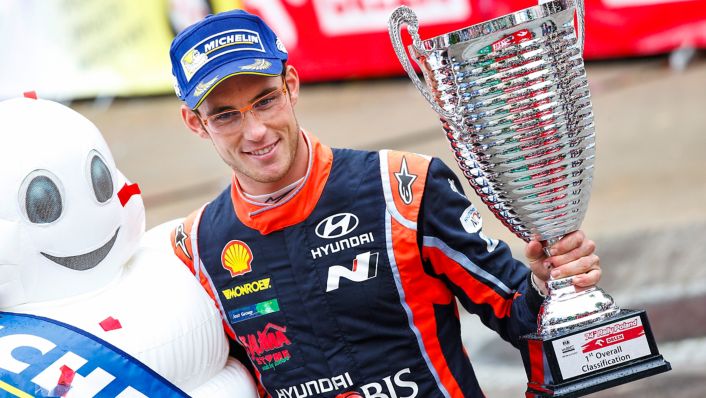 Sprint finish

Based out of the university town of Jyväskylä, Rally Finland's blisteringly quick gravel roads will push the Hyundai Shell Mobis World Rally Team crews to the limit as they attempt to negotiate the Finnish forestry in pursuit of victory.
Famed for its exciting action, big jumps and even bigger speeds, Finland has always served as one of the most spectacular events on the WRC calendar. Nine of the ten fastest WRC rallies have taken place here, with last year's edition being the fastest rally in WRC history.
Despite the itinerary being almost identical to that of last year's, the compilation and delivery of pace notes remains of paramount importance given the consistently high speeds achieved by the challengers, which makes Finland one of the most testing venues for co-drivers.
The team undertook four days of testing at the end of May plus one day in mid-July in preparation for Rally Finland, with all the crews all getting time behind the wheel. Neuville and co-driver Nicolas Gilsoul also participated in the Autoglym Rally, which took place last weekend.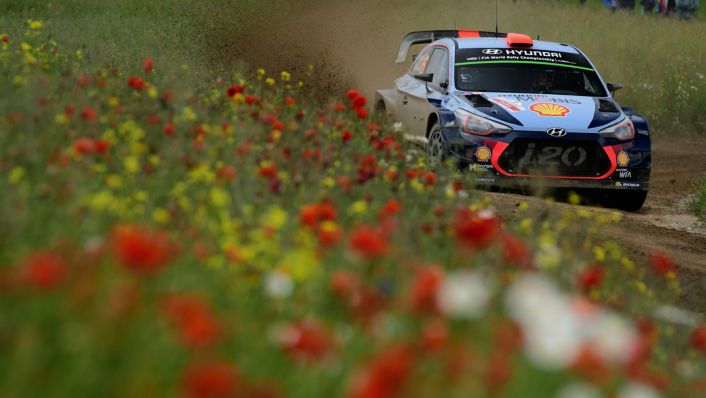 Poland was a fantastic result for everybody within the team. However, we know that the hard work does not stop there. We must maintain our levels of effort and concentration if we want to stay in the Championship fight. Finland is always one of the most exciting rallies of the season and this year will be no different. With another win on the gravel in Poland, we know that our Hyundai i20 Coupe WRC is capable of competing at the very front no matter what the terrain. Finland is far from an easy rally; it's high-speed nature means that even the smallest of mistakes is punished harshly. We have never taken a podium there, so that's our first priority. At the same time, if we want to continued closing the gap to M-Sport in the Championship, we need to set ourselves higher targets across all three of our crews. A similar result to what we enjoyed in Poland would be perfect but we know well that there will be serious competition this weekend.
Crew Notes: Paddon/Marshall (#4 Hyundai i20 Coupe WRC)

Paddon and his British co-driver Seb Marshall secured their first podium as a crew in Poland following an impressive performance. Second place was Paddon's first podium since Poland 2016, so he will be hoping to build some momentum on the fast Finnish stages.
Finland is definitely a rally that I enjoy, it's very fast and it has got a lot of history. We know how tricky an event it can be, given the speeds that we reach and some of the difficult jumps and corners that come up during the event, but I've done it eight times now, so it's good to have that experience. It's a rally where I feel at home, so we want to put on a really good show for everyone watching. That Polish podium has given us a big confidence boost, and we can't wait to get back out on the stages and look for a similar result.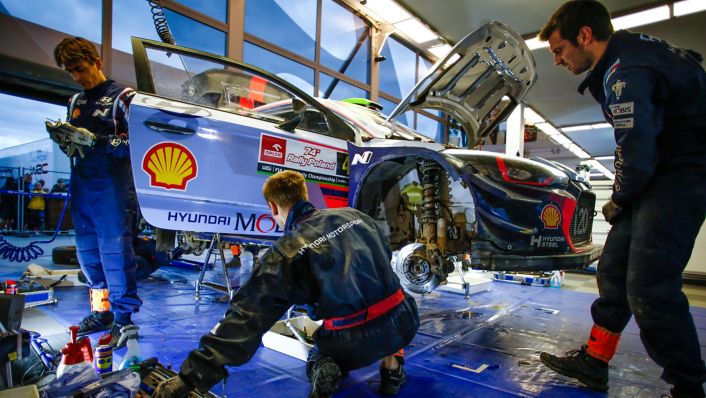 Crew Notes: Neuville/Gilsoul (#5 Hyundai i20 Coupe WRC)

With their victory in Poland last month, Belgians Neuville and Gilsoul became the first crew to claim three WRC wins in 2017. Having closed the gap on Drivers' Championship leader Sébastien Ogier to just eleven points with five rounds left, they will hope to keep the pressure on at Rally Finland.
We were delighted with both our own and the team's performance in Poland. We hope that it can be a real catalyst for further success moving towards the end of the season. The car is looking very strong and with two wins on gravel already this season it has shown how competitive we can be. We are confident that we can continue to challenge for the Championship. We know that Finland can be a tricky event and that the margin of error is minimal due to the high speeds and complexities of the track, but we are confident of putting on a good show.
Crew Notes: Sordo/Martí (#6 Hyundai i20 Coupe WRC)

Fourth place at Rally Poland for Sordo and co-driver Marc Martí ensured that Hyundai Motorsport secured its best overall team performance. Moving forward to Finland, the Spanish crew will be hoping to make the step up to the podium when they take to the fast gravel stages.
Having come close to a podium in Poland, we are hopeful that in Finland we can claim a top-three finish. It has been a mixed season for us so far with some positive results and a few challenging moments. We have had a few issues in some events that have hindered our progress but we are as determined as ever. We want to continue the second half of the season on a positive note. Finland is a tough event, but we will do all we can to get the most out of the car and ourselves to score more points for the Drivers' and Manufacturers' Championship.
Rally Finland at a glance

The last in a run of five consecutive gravel events, Rally Finland will consist of 25 stages run across 314.20km. Jyväskylä is the central hub of activity for most of the weekend with the Service Park based out of Paviljonki, both areas will be attracting huge numbers of visitors.
The action kicks off on Thursday evening with the Harju Super Special Stage through the streets Jyväskylä. Friday will then see the crews subjected to a marathon 16 hours at the wheel as they head west for classic stages such as Jukojärvi and Urria, before returning east to well-known locations like Laukaa and Lankamaa.
Saturday will see much of the same action as it did in 2016, but the majority of the tests will be driven in the opposite direction, with crews travelling south to Jämsä and of course the legendary Ouninpohja, which is very much Finland's signature stage. Sunday's itinerary is identical to that of last year's edition, including the event's closing Power Stage at Oittila.