Charity Healthy Seas joins Hyundai's Great British School Trip programme as it strengthens its existing partnership, helping to educate children on the impact of plastic, the circular economy and to highlight the real-time pressing issues for the environment, as it's revealed over two thirds (67%) admit to being worried about the future of the planet, from an environmental point of view.  
Following the successful launch of its Great British School Trip initiative earlier in the year Hyundai has marked the start of its highly anticipated second year of the programme with existing partner Healthy Seas, a charity dedicated to tackling the ghost fishing phenomenon that is responsible for the death of countless marine animals. As a hero partner, Healthy Seas will support Hyundai in educating and inspiring the next generation.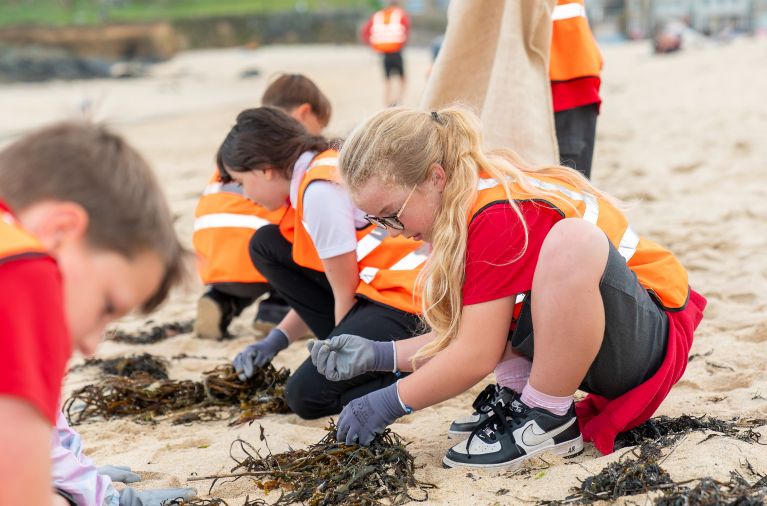 A study involving children aged 6 – 12 years old across the UK revealed they are unaware of some of the wider environmental issues that we face across the country with only two fifths (40%) admitting to understanding what global warming is.
The research has been commissioned by Hyundai, in partnership with Healthy Seas, to highlight the younger generation's knowledge gap when it comes to real-time issues in the natural environment. Hyundai's Great British School Trip programme helps to educate children for this very purpose and promote learning outside of the classroom environment. As part of an ongoing partnership between Hyundai Motor Company and Tate, this September trip has been facilitated by Tate St Ives in Cornwall and is timely as it coincides with Recycling Awareness Week.
I'm extremely proud to officially announce that Hyundai's Great British School Trip programme will be taking place for a second year this September, as we help even more children across the country attend school trips. We're proud of our partnership with Healthy Seas to bolster our commitment to developing emission-free mobility solutions. With Healthy Seas' expertise in protecting marine ecosystems, we share a vision for making the world a better place for future generations. It's imperative that we teach this information to the next generation, and what better way to learn than to get out and see the good work that charities are doing first hand.
Working with a network of partners, Healthy Seas is a non-profit organisation focusing on marine conservation and the promotion of a circular economy. Some parts of the fishing nets (made of Nylon 6 and not too ruined), that are collected by Healthy Seas enter the ECONYL® Regeneration System. ECONYL® is a regenerated nylon yarn that is used to make new products, such as floor mats made of ECONYL® in IONIQ 5 and IONIQ 6.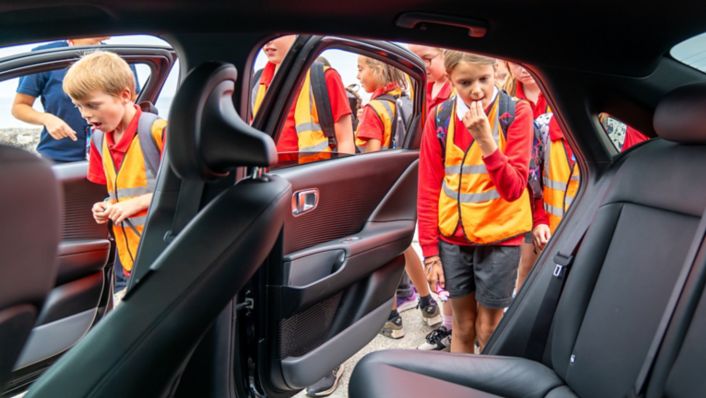 A further aspect of the work that we do to protect the oceans is educational outreach. By working with local schools, especially those at primary school age, we can teach children the importance of keeping the world's oceans clean and the devastating impact of marine pollution. We also know how important it is to bring fun and games into education to engage children and support their individual learning style. Therefore, all our activities and learning on the trips is carried out with a fun twist. It's not surprising that children know so little about the issues affecting marine life as it's not something that can always be visually explained within the four walls of a classroom. However, seeing the future generation's enthusiasm around the impact of plastic on the planet is exactly why we do this!
The Great British School Trip has been shaped around Hyundai's vision for the future, Progress for Humanity. Focusing on how connections and collaboration can help accelerate progress and innovation. The programme will support the curriculum by covering important subjects such as art, maths and STEM as well as being centred around four themes: Imagination and Curiosity, People and the Planet, Journeys and Adventures and Breakthroughs and Discoveries.