Hyundai and Warner Bros. Discovery team up to produce second original documentary short series, Going Circular, launching on 8 September
Series explores how Hyundai and Healthy Seas' partnership supports the circular economy by discovering the topics 'clean, protect, and recycle' up close
Three self-contained films, each presented by a different host, will focus on major players that guide viewers through the topics
The documentary format will air in October
To learn more about Going Circular, visit our dedicated campaign landing page
Hyundai Motor and Warner Bros. Discovery (WBD) have collaborated to produce their second original documentary short series titled Going Circular. The new series explores how the partnership between Hyundai and Healthy Seas supports the circular economy by discovering the topics 'clean, protect and recycle' up close at a variety of European locations, including Greece, Slovenia, and Germany.
The series will consist of three self-contained films with the first launching on 8 September. Each film is presented by a different host, who will interview the major players that share Hyundai's vision of a sustainable future and guide viewers through the topics. The three films will also be combined in a long documentary format, which will air in October.
Going Circular tells an emotional story that underscores Hyundai's sustainable and responsible spirit that is committed to delivering Progress for Humanity. In Hyundai's second documentary short series with Warner Bros. Discovery, we are able to bring an international audience on a journey to experience our CSV strategy based on the approach of the circular economy.
In line with its vision of 'Progress for Humanity', Hyundai announced its partnership with Healthy Seas in April 2021 as one activity of achieving its global CSV (Creating Shared Value) goal of fostering a more sustainable future. With the company's commitment to developing innovative mobility solutions and Healthy Seas' expertise in protecting marine ecosystems, the two organisations hold a shared vision for shaping sustainable communities and supporting the circular economy.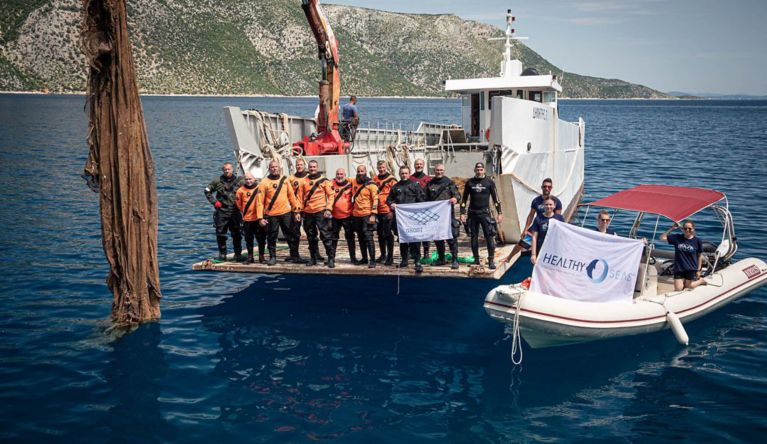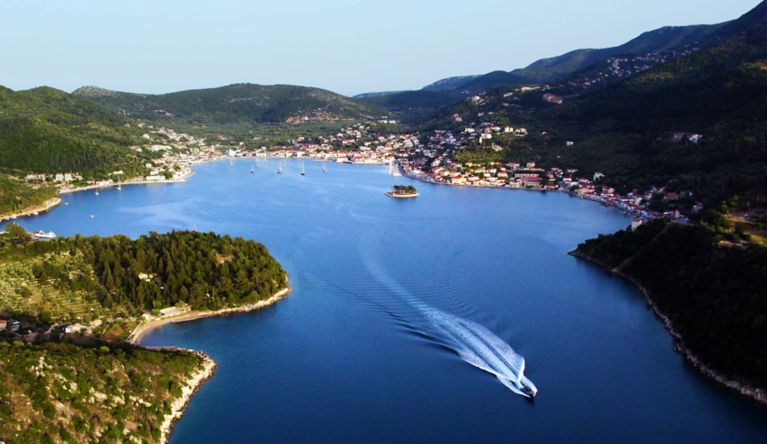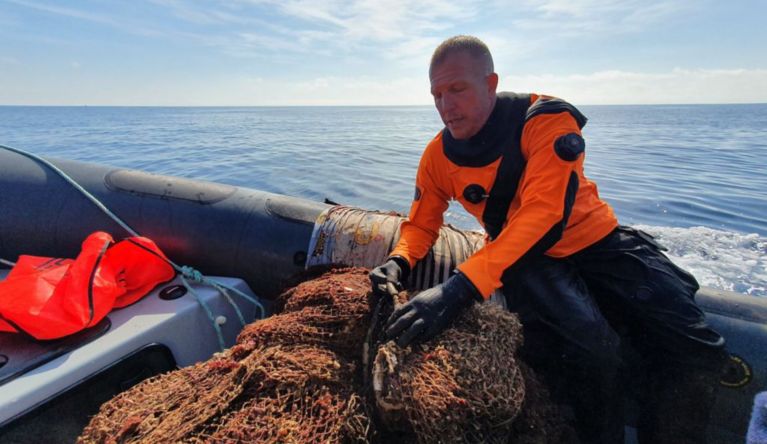 After the success of our first documentary series, A Better Way, last year, it is great to join forces with Warner Bros. Discovery once again and introduce a global audience to our journey to a more sustainable world. By demonstrating how we are supporting the circular economy, we can continue to be a source of positive, revolutionary change throughout Europe and the rest of the world.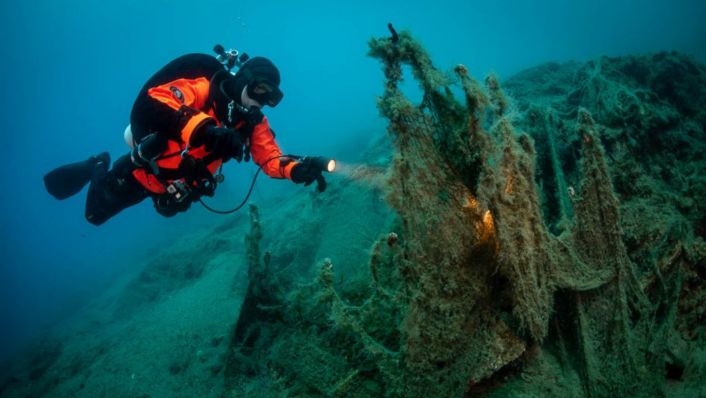 We are looking forward to continuing our journey with Hyundai by working with them as a trusted long-term partner to deliver meaningful content that will inform and educate audiences around the circular economy. By combining our creative expertise and unmatched global scale, we can truly connect with viewers and help Hyundai to raise awareness of issues of sustainability.
Back to Blue, Value the Oceans
Hyundai helped Healthy Seas to execute its largest clean-up ever off the coast of the Greek island of Ithaca. The first episode of the new documentary series follows both partners as they return to Ithaca one year later. The goal this time was to remove the remaining waste from last year and continue educating local children about marine conservation. In total, 23.5 tonnes of waste were recovered, including 18.5 tonnes of nets and five tonnes of other marine litter.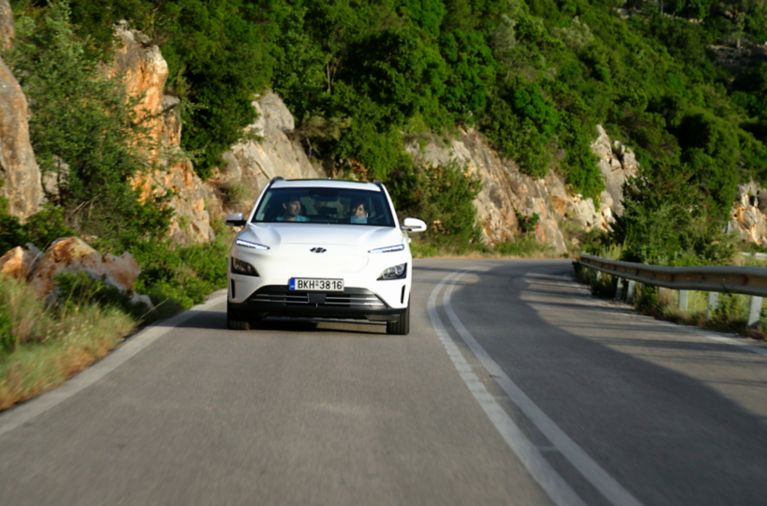 The episode is hosted by York Hovest, an environmental activist who has spent the last few years accompanying organisations that oppose the destruction of the oceans as part of his 'Heroes of the Sea' project, and who has created a large database – featuring Healthy Seas – that bundles all activities for the protection and preservation of the marine ecosystem. Hovest speaks to Veronika Mikos, Director of Healthy Seas, and Pascal van Erp, Founder of Ghost Diving and Lead Diver of Healthy Seas, about the 'Return to Ithaca' project, the process of cleaning the ocean and its environment, and the problems caused by lost or abandoned fishing nets (ghost nets).
Re-think with purpose
Having hosted Hyundai and Discovery's first documentary short series, A Better Way, in 2021, explorer and environmental activist – as well as Hyundai Motor Europe brand ambassador – Bertrand Piccard returns as host of the new series' second episode. Piccard travels to Slovenia in IONIQ 5 to visit the warehouse and processing plant of Aquafil, one of Healthy Seas' founding partners, and discover what happens to the ghost nets and other nylon waste after it is recovered, as well as the part this plays in promoting the circular economy.
Piccard meets with Denis Jahić, General Manager of AquafilSLO, for a first-hand look at the regeneration process that Aquafil uses to turn nylon waste into ECONYL® recycled nylon, before going for a drive in IONIQ 5 to discuss the applications and features of ECONYL® – highly appropriate, given that it is used to make the floor mats available in IONIQ 5.
In the centre of Ljubljana, Piccard then meets with Yasin Savci, CMF Senior Designer at Hyundai Motor Europe Technical Center, who is involved in sustainable design processes, including implementing the use of ECONYL® in IONIQ 5's interior. Savci illustrates sustainability's role and influence in automotive design and explains how more recyclable materials and eco-friendly manufacturing strategies are being used in new vehicles like IONIQ 5 and IONIQ 6 to bring a sense of well-being.
Drive sustainability on all grounds
In the third episode, Hyundai Motorsport ETCR driver Norbert Michelisz takes us onto the racetrack to discover the vision of Hyundai Motorsport about sustainability.
Speaking with Sebastian Bekmann, Advanced Exterior Designer at Hyundai Motor Europe Technical Center, and Stefan Henrich, Director of Marketing and PR at Hyundai Motorsport GmbH, Michelisz hears how Hyundai's sustainability goals and motorsport work their way into automotive design, especially the sleek streamliner exterior and sustainable internal materials of IONIQ 6. They also discuss the importance of extensive testing of roadgoing cars, as well as how the future of motorsport will be sustainable through electrification.
Journey of a net
When viewed in combination, all three self-contained films chart the journey of a ghost net from waste to car. In Episode 1, we see how Healthy Seas recovers the nets from the oceans, which are then sent to Aquafil to be recycled into ECONYL® in Episode 2, and that ECONYL® is then used to make the floormats for IONIQ 5 and IONIQ 6, as seen in Episode 3.
This drive for sustainability has inspired Hyundai Motorsport's plans for electrification of high-performance racing cars, with the development of battery and hydrogen electric models already well underway. As Hyundai Motor's rolling labs, such as RN22e, demonstrate an ambition to become a leader in the zero-emission future, there is certainly more to come from Hyundai in the future.
The content has been produced by WBD's Brand Solutions, which has a proven track record of designing creative content that delivers true impact and engagement for the largest international brands.