Two pairs of Chelsea FC players compete against the clock in a 'Battle of the Bridge' challenge with the new Hyundai IONIQ 5
Jorginho and Azpilicueta take on Chilwell and Gilmour in mental and physical games, all before IONIQ 5 charges from 10-80% in just 18 minutes
The challenge is hosted by Jimmy Floyd Hasselbaink
Hyundai and Chelsea FC have a four-year partnership, including shirt sponsorship, car supply and the installation of electric car charging points
IONIQ 5 is the revolutionary new model in Hyundai's EV-exclusive IONIQ brand
Watch the Battle of the Bridge challenge: https://vimeo.com/576691151
Four Chelsea FC stars and some special Chelsea FC Legends have put their skills to the test in a 'Battle of the Bridge' challenge against the clock.
The players have just 18 minutes – the time it takes the Hyundai IONIQ 5 to charge from 10-80% – to solve a number of Chelsea FC riddles and complete football skill games to be crowned the winners.
The teams pit experience against youth, with Jorginho and Azpilicueta taking on Chilwell and Gilmour, and the challenge hosted by Chelsea FC Legend Jimmy Floyd Hasselbaink. Each of the teams will meet other Legends along the way, with manager Thomas Tuchel watching on.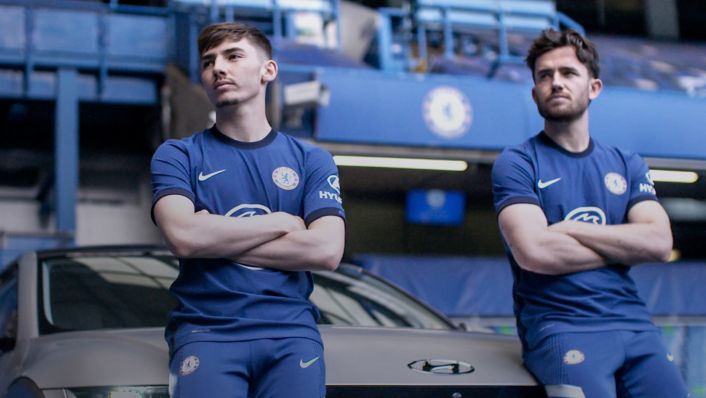 Taking place at the home of Chelsea FC, Stamford Bridge, the teams meet pitchside while Hasselbaink plugs in his IONIQ 5 and the clock begins to tick down from 18 minutes, adding roughly 60 miles of range to the car ever five minutes. From there, the challenges take them all around their home stadium, from the museum to the dressing rooms, calling upon their knowledge of Chelsea FC history as well as their abilities with a football as the challenge progresses.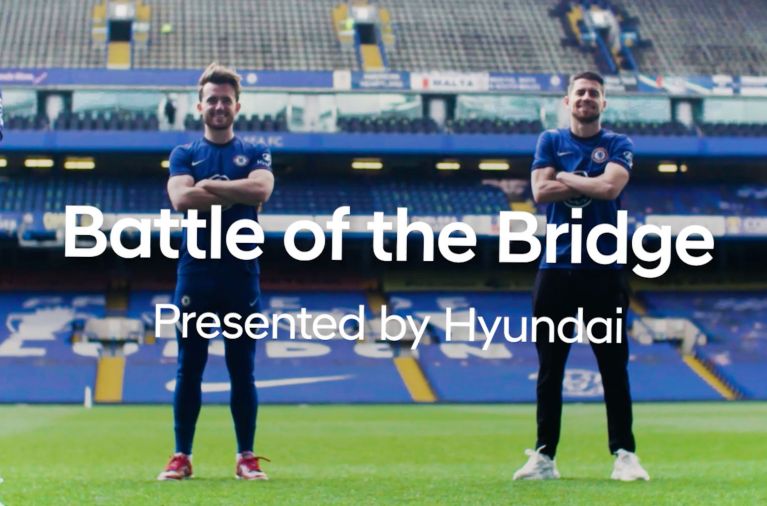 The futuristic-looking Hyundai IONIQ 5 is based upon Hyundai's breakthrough Electric Global Modular Platform (E-GMP), which delivers faster charging, increased driving range, superior handling and more interior space. In addition to revolutionising sustainable mobility, the IONIQ 5 offers an interior that provides a whole new in-car experience – redefining living space and moving space. Environmentally friendly materials, such as eco-processed leather and recycled yarn, are used extensively in the IONIQ 5.
Offered with a range of electric powertrains and two- and four-wheel drive configurations, the IONIQ 5 is able to charge from 10%-80% in just 18 minutes, accelerate from 0-62mph in as little as 5.2 seconds and travel up to 300 miles on a single charge.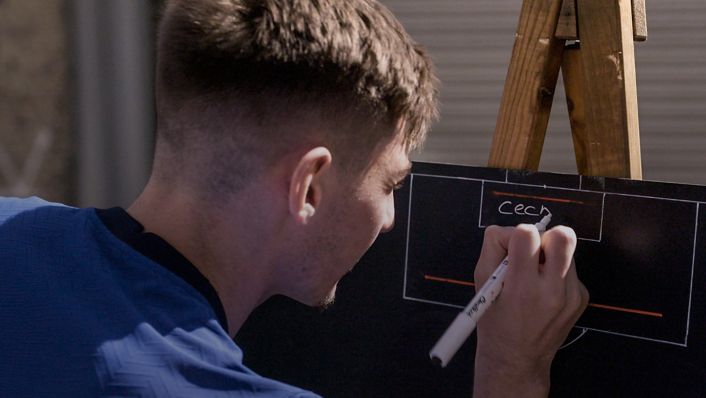 Hyundai's relationship with Chelsea sees the company's famous logo appear on match shirt sleeves in all domestic matches, from the men's and women's teams through to the Academy. The four-year deal represents Hyundai's first venture into the British football market, having enjoyed a long-term association with the international game over almost 20 years.
With IONIQ 5 recently being named as Car of the Year by Auto Express magazine, it's only right that we bring together our own titleholder with Chelsea's Champions League heroes for a bit of fun. With this film we really want to bring to life some of the benefits of IONIQ 5 ownership that can be lost in the new language around electric vehicles. When we say it has 350kW charging, that may not mean much to most people but, with the help of our partners at Chelsea FC, to see it in action in a really engaging way really helps to hammer home the message that IONIQ 5 is a car without compromises.