Research from Hyundai has revealed that a quarter of Brits think they would feel more engaged at work if they took on more challenges1
One third admit that a new challenge would get them out of a rut with nearly half of those surveyed feeling motivated to take on new challenges in the new year to make life more exciting
Leeds and London are the cities which are most in need of a challenge to boost engagement while Glasgow is in the biggest rut, 60% of Glaswegians citing this as motivation for pushing themselves out of their comfort zone
Research released to celebrate the successful completion of the Hyundai KONA 10 challenge – where 32-year-old adventurer Sophie Radcliffe battled snow and 50 mph winds to conquer ten of the most iconic volcanic landscapes across the UK and Ireland – in just 72 hours
Research commissioned by Hyundai Motor UK has found that three quarters of Brits have not pushed themselves out of their comfort zone in the last six months – physically or mentally.
And it's cities such as Glasgow, Plymouth and Newcastle that are the biggest culprits.
The survey, carried out by Censuswide, also revealed that more than a quarter of Brits believe they would feel more engaged at work if they took on more challenges, especially in cities such as London and Leeds – with the 1,200 respondents answering the week that it was reported in the Autumn budget that levels of productivity in the UK are low.
When asked what holds Brits back from challenging themselves, more than a quarter cite lack of motivation, while 20% say it's a time issue.
However, as we move towards the new year, more than a third of Brits have admitted they would be motivated to take on a new challenge in 2018 if it would get them out of a rut.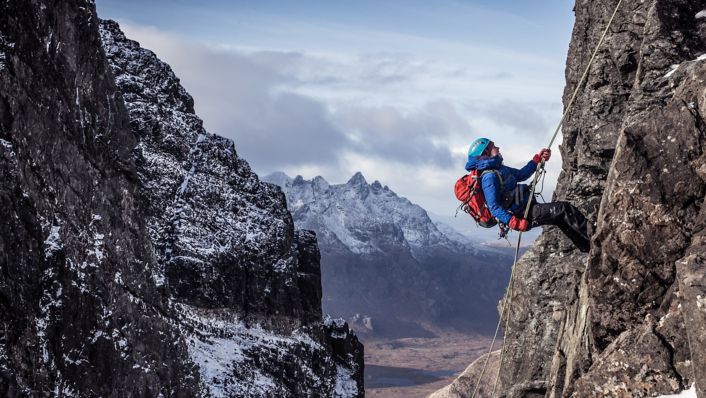 The research was carried out to mark the successful completion of the Hyundai KONA 10 challenge – where adventurer Sophie Radcliffe's epic trek involved travelling across the Irish Sea twice and driving the all-new KONA from Hyundai more than 1,000 miles to reach volcanic landscapes on a route curated by historian Dr. Michael Scott.
The historian and TV personality has shed light on the little known volcanic history of the UK and Ireland, and the extraordinary human activity inspired by these landscapes over millennia. The KONA10 route is now available to the public for those who want to combine a challenge with a touch of volcanic history.
It's really interesting to find that 75% of Brits don't feel they have challenged themselves, mentally or physically, in the last six months. Our drive behind this challenge was to show not just what the KONA could do, but to inspire people to get out there and find their own adventure. What Sophie achieved was amazing, and may not be right for everyone but with the KONA 10 route anyone can jump in a car and explore these landscapes. The new KONA, which is available with four-wheel drive, is well suited to those seeking adventure. It offers all-round capability and is just as at home on urban roads as it is on mountain passes.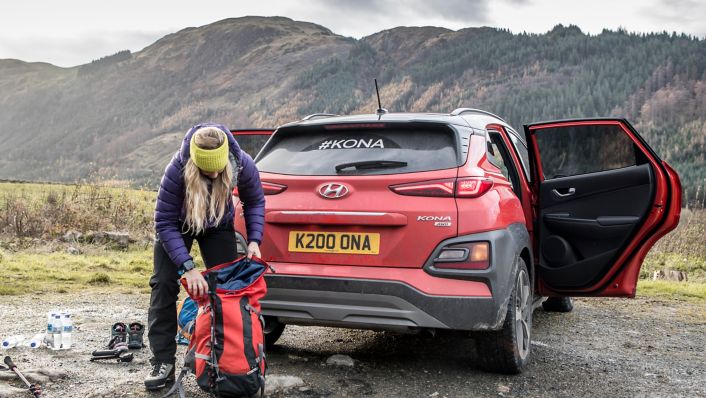 More on the rich history of the route by Dr. Michael Scott can be found here - http://hyundaimedia-kona.co.uk/en/kona-10.html.
Sophie has been raising money for Stand Up To Cancer. Everyone can donate at
https://fundraise.cancerresearchuk.org/page/hyundaikona10
The all-new KONA is a compact SUV with a bold, sharp design with full-LED twin headlamps, two-tone roof and the choice of ten distinctive exterior colours.  A true SUV with four-wheel drive the KONA also has head-up display, a high-end sound system by Krell and complete connectivity allowing passengers to use Apple CarPlay and Android Auto on the seven-inch screen. The KONA starts at £16,195 for 2WD manual transmission.
Hyundai has captured the KONA 10 route for consumers to explore for themselves using public roads and it can be found at www.kona10.co.uk from 27
th
November 2017.
1 All data taken from Censuswide survey carried out 24.11.17 – 27.11.17