Hyundai Motorsport is ready to power into its tenth year in the FIA World Rally Championship, with its sights firmly set on the 2023 manufacturers' and drivers' titles
The team aims to use the momentum of its strong second half of the 2022 season to launch its new campaign with the Hyundai i20 N Rally1 Hybrid
A refreshed driver line-up will see Thierry Neuville and Esapekka Lappi compete in every round of the championship, while Dani Sordo and Craig Breen will share a third car.
Hyundai Motorsport is prepared to meet the challenge of the 2023 FIA World Rally Championship (WRC) head on as it seeks to build upon a strong finish to the previous season with the Hyundai i20 N Rally1 Hybrid.
 
Hyundai Motorsport fully embraced the hybrid regulations introduced by WRC in 2022. Over the course of the year, the team tirelessly developed and improved the package of the Hyundai i20 N Rally1 Hybrid. As a result of this dedicated work, the team amassed its most amount of wins in a WRC campaign to-date and was the highest-scoring manufacturer in the second half of the season.
 
Using this as a springboard, and with a new driver line-up, the Hyundai Shell Mobis World Rally Team aims to achieve further success in the WRC as the company enters its tenth anniversary year.
Last year was one of the most challenging for us as a team, yet perhaps also one of the most rewarding. Working with a new set of technical regulations and building our first-ever hybrid car was no easy feat. Although we had a difficult start to the season, we rose up, regrouped, and kept pushing ourselves; as a result, we were the top-performing team in the second half of the year and we finished on an incredible high. Now, the slate may be wiped clean, but we see 2023 as a continuation of the chapter we started in 2022. We have a competitive package in the Hyundai i20 N Rally1 Hybrid, a line-up of crews hungry to fight for the titles, and a hard-working team behind the scenes ready to carry the momentum from one season to the next.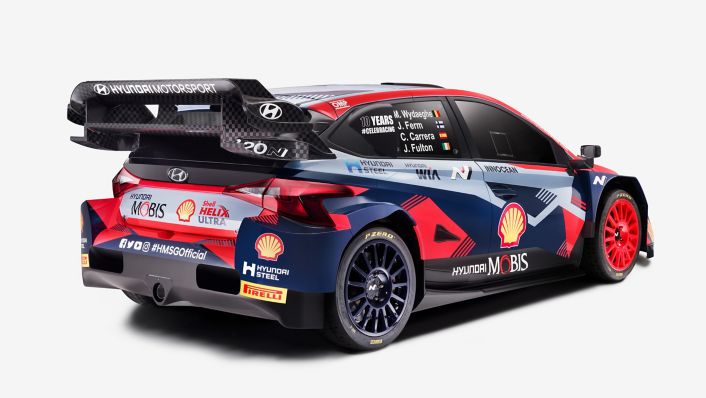 Undertaking a full WRC campaign with the Hyundai i20 N Rally1 Hybrid in 2023 will be Belgians Thierry Neuville and Martijn Wydaeghe and Finns Esapekka Lappi and Janne Ferm. The crews will compete with the numbers #11 and #4 respectively.
 
Neuville has been part of Hyundai Motorsport since the very beginning, and now enters his third year with co-driver Wydaeghe by his side. The pair has emerged as consistent contenders, taking four wins and 12 podiums in two seasons together. Lappi and Ferm will make their Hyundai Motorsport debut at Rallye Monte-Carlo later this month; the Finnish crew impressed on their outings in 2022, netting three podium finishes on a variety of surfaces.
 
Sharing a third Hyundai i20 N Rally1 Hybrid entry will be Spaniards Dani Sordo and Cándido Carrera (#6) and Irishmen Craig Breen and James Fulton (#42). Sordo and Carrera proved a reliable pair of hands in 2022, scoring three podium finishes in five appearances. Breen returns to the team after a season away, ready to get up to speed quickly with the Hyundai i20 N Rally1 Hybrid alongside new full-time co-driver Fulton.
 
The WRC calendar is set to feature 13 rounds of varying terrains. Rally Japan will feature following a successful debut in 2022, in which Hyundai Motorsport ended the year in style with a commanding 1-2 finish, while outings in Mexico and Chile return for the first time since the start of the global pandemic. The brand-new Central European Rally will see crews tackle three countries in a single event - the first of its kind for WRC.
 
All four Hyundai Motorsport crews are raring to meet the demands of each rally comprising the 2023 season and demonstrate the full potential of the Hyundai i20 N Rally1 Hybrid.
The challenge this year is very similar to previous seasons; the competition is going to be very tough again, but after a competitive second half of 2022 for us I think we can expect a more equal fight during 2023. The target remains unchanged: to win both championships. The manufacturers' is very important for Hyundai Motorsport, and the drivers' title is a goal I am still fighting for. I think we have the tools to fight at the front in every round. The slate may be wiped clean, but our performance in the final round of the previous season has certainly helped with the motivation of the team. It wasn't just a victory, but a 1-2 finish, and the podium lock-out in Greece was another highlight. This was a boost for all of us, especially for the team members who worked so hard, practically 24/7, to get us where we are today with the Hyundai i20 N Rally1 Hybrid.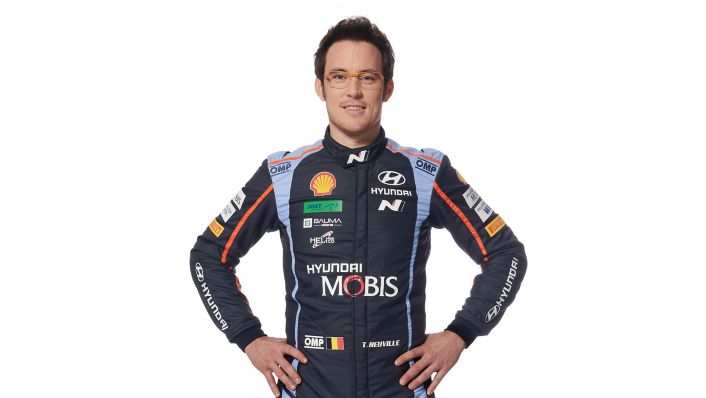 The welcome from the team has been very warm. I've done a couple of days testing the Hyundai i20 N Rally1 Hybrid, and it was a positive surprise to feel so comfortable in it so quickly. I feel we are ahead of where I was expecting us to be at this stage and I'm looking forward to getting started. I still need to give myself some time to understand the car and the team even more, but we're in a good position heading into the first round. A full season means you also need to think about the big picture as well. There are rallies where I am very strong, and there are some where I have no experience at all. That will present some challenges, but overall I'm excited by the calendar. It will be an interesting year as we are fighting against some very competitive drivers and I think it will tighter than last season as a result. I'm excited to help Hyundai Motorsport to push for titles in 2023.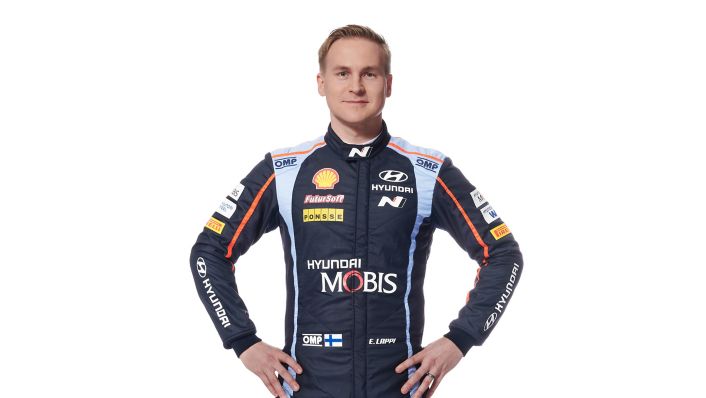 The start of a new season means that everybody is back at zero again; we are all equal on points, and we don't really know how competitive the other cars and drivers will be. After the first event we will have a better impression of the situation, but I feel this could be a really good season for us. It should certainly be easier than last year, where we seemed to arrive at the start with new regulations and technologies really quickly. Now we are in the position where we know the Hyundai i20 N Rally1 Hybrid and we have more information than we did before; it is not so much a case of finding our feet, but continuing momentum. This year, Cándido and I are due to compete in more rallies, so it will be a little bit busier for us, but we are ready to assist with the fight for the championship.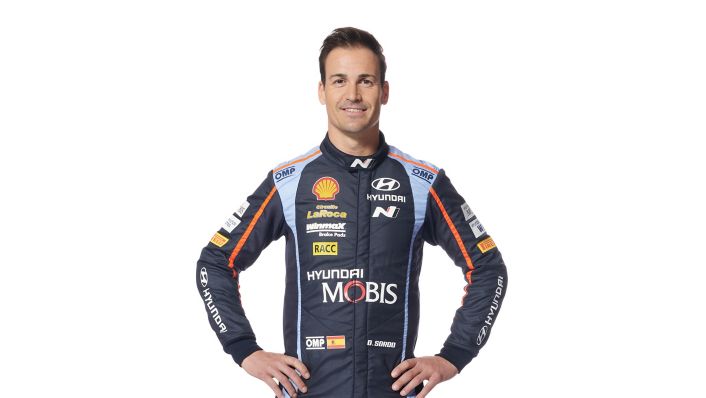 It is nice to be back at Hyundai Motorsport after a year away. I'm looking forward to it, although there are a lot of different elements since I was last here. The car is completely new, but it feels really nice to drive. We had a good test in the Hyundai i20 N Rally1 Hybrid and we'll have another one before our first event, but it was really positive and I am happy with how the car felt. In all honesty, last season was a difficult one for me, so the most challenging thing for me will be getting back on form again. For my own confidence, I want to bounce back and return to enjoying the rallies again, as well as getting good results. I believe the team has what it takes to challenge for the titles this season. There is no reason why we can't win the title again; all the ingredients are there to do it.