Hyundai Motorsport has confirmed a four-crew, three-car line-up for the 2023 FIA World Rally Championship (WRC) with Thierry Neuville, Esapekka Lappi, Dani Sordo and Craig Breen
Neuville and Lappi will contest all rounds of the season in the Hyundai i20 N Rally1, with a third car to be shared between Dani Sordo and Craig Breen
The decision to run four crews underpins Hyundai Motorsport's intention to run a fully experienced line-up in 2023.
Hyundai Motorsport has revealed a four-crew, three-car line-up for the 2023 FIA World Rally Championship (WRC), with new and returning faces contesting the company's tenth season in rallying's top echelon.
 
Joining the already confirmed Thierry Neuville for a complete season will be Finnish driver Esapekka Lappi. The 2017 Rally Finland winner has claimed three podiums in a part-time 2022 campaign, finishing third on snow in Sweden, on gravel in Finland and on tarmac in Ypres.
 
A third Hyundai i20 N Rally1 will be shared between the highly experienced Spaniard Dani Sordo and Irishman Craig Breen.
 
Sordo has been with Hyundai Motorsport since the company's inaugural season in the WRC and has played an integral part in its growth and development. Breen, meanwhile, formerly drove for the team between 2019-2021, taking four podium finishes.
Experience has been the number one priority for our 2023 WRC line-up. With Thierry, Esapekka, Dani and Craig, we have a strong combination of drivers who can lead us into a new season. We ended the 2022 championship with a 1-2 result in Rally Japan but next year we will face fresh competition from our rivals. We fully expect the experience and talent of our crews to help us perform at the highest level in all events.
We are pleased to confirm our complete driver line-up for the 2023 WRC season with a three-car line-up and four experienced crews. With Thierry, we know his performance potential and his appetite to fight for the drivers' title. With Esapekka joining the team on a full-time campaign, we have a driver line-up that can compete for the top positions at all events and on all surfaces. Esapekka also has the required experience to help us develop our Hyundai i20 N Rally1, which will be fundamental throughout the season. Sharing the third car, we have Dani – who is the perfect team-player and a trusted pair of hands; he has taken five podiums in his past six events, which says it all. Craig returns to the team fully motivated and secures an enviably talented line-up to support Thierry and Esapekka. With these four crews, we have a competitive and experienced combination of talent, which will underpin the teamwork ethos and mentality within our entire organisation.
We can look towards the 2023 season in high spirits and with enhanced motivation, knowing we have a strong and experienced crew line-up. Esapekka will be a great addition to our team, and I am sure he will bring an important perspective to our operation. It's also nice to have Craig back, sharing a third car with Dani. It's a good combination of familiar faces and new blood that I am sure will give us fresh impetus as we embark on a new campaign. The team ethic is a really important value at Hyundai Motorsport, with all members of the company contributing to our goals; with our crew line-up confirmed, we are now in good shape as we look towards a new championship year.
Life is full of surprises! Getting a chance to join Hyundai Motorsport and to drive a full-calendar WRC program was something we didn't expect. This is truly a dream and a unique opportunity; we are very happy to join the Hyundai Motorsport family. The team showed during the 2022 season that it is capable of developing the car a lot during the season and has chances to win on every surface. From what I've heard already, 2023 looks very promising. We are well aware that there is a lot of work to do, but with Janne, I am committed to it. I believe we have a lot to give to the whole team. I want to thank Hyundai Motorsport for demonstrating their trust in us; we will do everything we can to be successful and to achieve our common goals.
The decision to sign again with Hyundai Motorsport was a clear and easy one for me; over ten years they have become a family. This is my team and where I belong. They have offered me another season in which I can share the third car with another crew, which suits my personal preferences. I am motivated to support the team and the other crews as much as I can.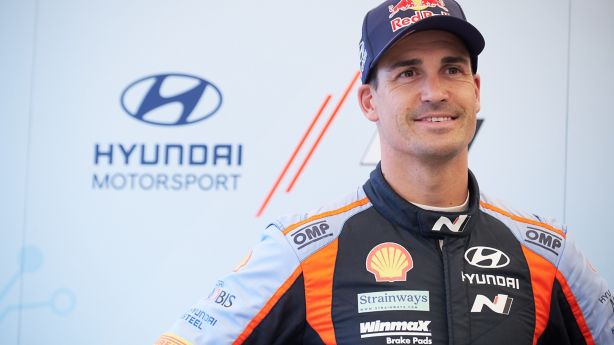 Joining Hyundai Motorsport for the 2023 WRC season feels like a homecoming for me. We have secured some very memorable results together in the past, including several runner-up results, so hopefully I will be able to take that a step further. I have followed the team's progress and development with interest this season, and I can see the momentum that has been building. Having the backing of a manufacturer team like Hyundai is special, and I'm sure we'll have plenty more reasons to celebrate next season.