IONIQ's engineers set out to create cars that excelled in design, comfort and convenience of infotainment.
Applying the latest technologies and engineering techniques to these areas enhances IONIQ's appeal and elevates its status.

Advanced aerodynamics

IONIQ's sleek, coupe-like silhouette and its simple, carefully-wrought contours assist the efficient management of airflow around the exterior. Applications like front wheel air curtains, a rear spoiler and diffuser, side sill mouldings, floor undercover and a closed wheel design all contribute toward the car's high aerodynamic efficiency. Additionally, the Hybrid and Plug-in models feature an active air flap in the front grille operated in three stages, while a sleek closed front characterises the Electric.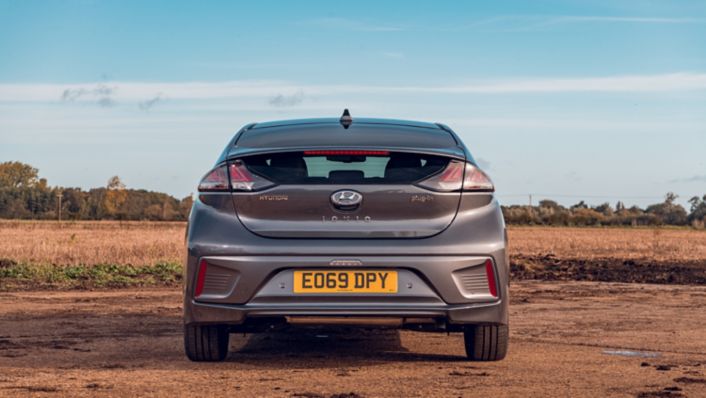 Smart and efficient air condition

To provide a pleasant, comfortable and refreshing climate in the cars without using unnecessary amounts of energy, the IONIQ's climate control can be switched to an efficient operation mode. By making best use of the inside air through the air-conditioning or heating, ventilation losses can be minimised and the overall efficiency of the system increases. Also, the dual-zone climate control can be set to 'driver only' mode, reducing the load of the air-conditioning and heating.
Eco materials create clean and sustainable interior space

A Hyundai first and a key characteristic of the IONIQ is its innovative use of recycled or ecologically sensitive materials. For example, the interior door covers are made of natural plastic combined with powdered wood and volcanic stone, while providing the same quality appearance as other Hyundai models.
The softer, more natural feel is achieved alongside less reliance on oil-based products. This approach extends to other areas of the car too. Raw materials extracted from sugar cane are partly applied on the headlining and carpet, helping to improve quality of air inside the car and the recyclability of vehicle parts at end of life. Paint with renewable ingredients extracted from soybean oil is used to achieve lustrous metallic colours on some of the components.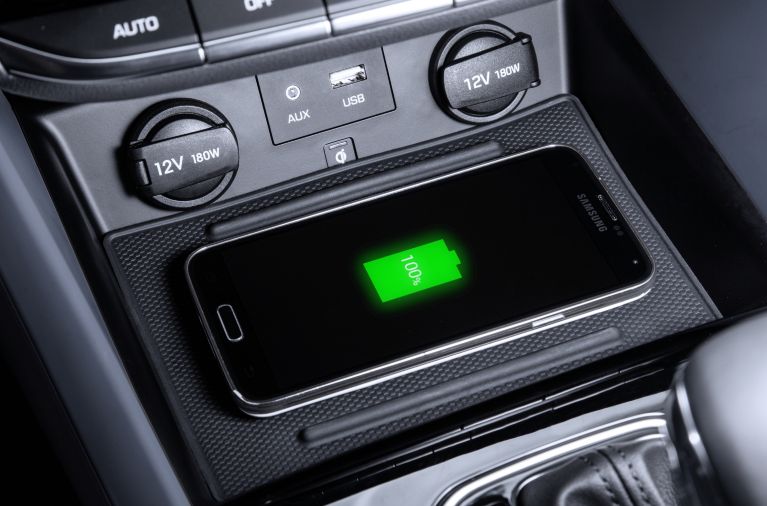 Digital Instrument Cluster

The IONIQ is the first Hyundai model in Europe equipped with a new high-resolution 7-inch TFT information cluster. With a resolution of 1,280 x 720 pixels, it displays all types of gauges (speedometer, ECO, state of charge, fuel etc.) Depending on the selected drive mode background colour and gauges are adapted to always provide the most important and useful information. 
When in SPORT mode, the display changes into a revolving digital speedometer that is surrounded by an analogue style tachometer, showing the engine's rpm on a red background.
Navigation and connectivity features

To suit customers' varied lifestyles, IONIQ features state-of-the-art connectivity and navigation features. SE versions come withthe standard Premium audio system with 5-inch capacitive LCD touch screen with integrated dynamic rear-view camera and Bluetooth connectivity.  Premium and Premiuem SE models feature the new generation navigation system with 8-inch capacitive, high-resolution touch screen in combination with the Infinity premium surround sound system with eight speakers with subwoofer and external amplifier as standard. For drivers who want to connect their smartphones with the 8-inch navigation system IONIQ provides both Apple CarPlay and Android Auto. Both systems enable users to connect their devices to deliver and control music, telephone or navigation functions on screen. The seamless connectivity allows drivers and passengers to stay connected while remaining focused on the road. To ensure that occupants' phones are always charged, IONIQ also offers a wireless inductive charging pad (Qi standard) for mobile phones. 
The new navigation system in the IONIQ comes with a seven-year free subscription to LIVE services. LIVE offers updated information in real time: weather, traffic, speed cameras, and online searches for points of interest. Also included is Hyundai Motor's unique Lifetime MapcareTM** offering free annual map and software updates.
Weight reduction

One of the main questions throughout the development of IONIQ was where weight could be cut without compromising the goal to also create a fun-to-drive and comfortable car. IONIQ's engineers used aluminium in the bonnet and tailgate, which reduces weight by 12.4 kg compared to the conventional steel option with no disadvantages in noise or vibration. The weight loss strategy also extended to less obvious areas like the luggage cover. Due to a higher usage of lightweight components and a more compact build, the luggage area cover is around 25% lighter than the version used in other Hyundai models.
** Lifetime MapCare™ is the commercial term of Hyundai's subscription to MapCare™ programme by which annual map updates will be provided for the eligible Hyundai vehicles for a minimum period of ten years after the model's end of production.