The IONIQ is the world's first car which offers three electrified powertrains: hybrid, electric and plug-in hybrid.
It combines award-winning aerodynamic design and state-of-the-art connectivity features and provides an uncompromised driving experience.
With a maximum five-star safety rating from Euro NCAP and several 'Car of the Year' titles across Europe for its overall performance, the IONIQ is one of the most decorated, best-valued eco-cars
The Hyundai IONIQ is the world's first car to offer hybrid, plug-in hybrid and all-electric powertrains in a single body type.
This innovative approach from Hyundai Motor democratises e-mobility, making low-to-zero emission driving more accessible to everyone. The company has the ambition to become one of the leading brands in Europe for electrified vehicles and to be among the top three sellers in the hybrid, electric and plug-in hybrid segments.
Already recognised for its industry-leading Five Years Unlimited Mileage Warranty, Hyundai Motor offers an enhanced package for customers choosing IONIQ, adding an eight-year, 125,000-mile warranty on the high-voltage battery. Together with a comprehensive list of standard features and a competitive price, the IONIQ provides unique value among alternative-powertrain cars.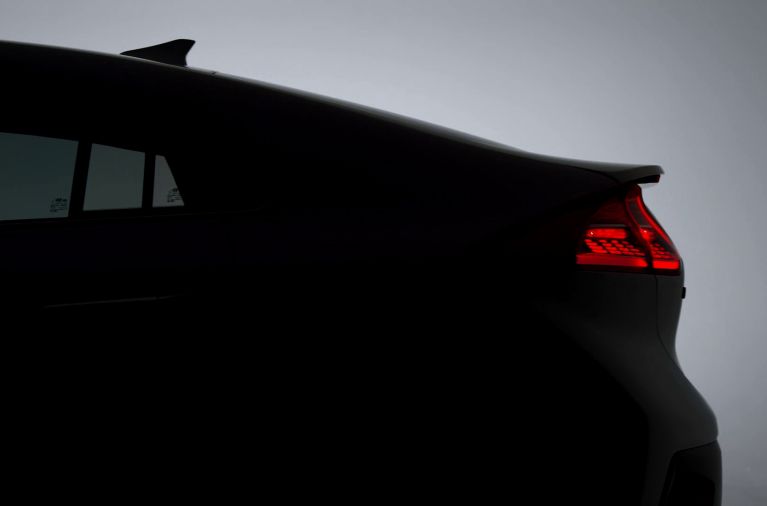 IONIQ is representative of the shift that is currently taking place in the car market, where consumers are now embracing low emission alternatives. The line-up also demonstrates that we are taking the lead as the car manufacturer providing the broadest range in powertrains. IONIQ is available in Hybrid, Plug-In and Electric versions, which means that we are able to offer even greater choice for our customers. Since going on sale in the UK, it has received a raft of praise, not only for its eco credentials, but also its more mainstream capabilities that reflect the outstanding value offered across the whole Hyundai model range.
Among the technical highlights of the product family, the IONIQ Hybrid and IONIQ Plug-in provide class-leading fuel efficiency and low CO2 emissions of – 85-84 g/km* and 26 g/km* respectively. The IONIQ Electric can travel 174 miles on a single charge, providing greater flexibility and peace of mind for customers seeking a zero-emission car with practical driving range. The IONIQ Plug-in can drive up to 26miles in pure electric mode, increasing the possibility of fuel-free driving for those customers who typically cover shorter distances.
The innovative technology and high-efficiency performance come without compromise in driving experience, comfort and safety. A dedicated electrified model, IONIQ has been engineered for optimum driving dynamics and ride comfort. Its six-speed dual-clutch transmission (for IONIQ Hybrid and IONIQ Plug-in) provides a sporty feel and direct driver engagement, while offering comfortable and efficient driving in automatic mode. The selectable Sport mode further enhances driving pleasure, sharpening the experience through sportier steering feel, transmission parameters and the adaptive digital instrument cluster.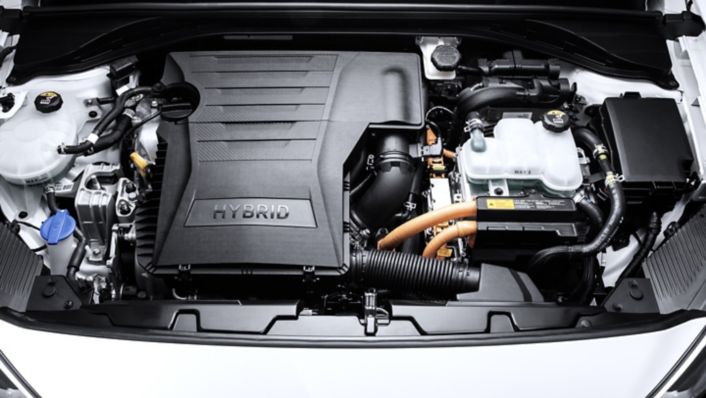 The car's lightweight structure, multilink rear suspension (on IONIQ Hybrid and IONIQ Plug-in) and intelligent powertrain layout also contribute to the driving experience. Hyundai SmartSense active safety systems are made more widely accessible, with Autonomous Emergency Braking (AEB), Lane Keep Assist system (LKAS) and Smart Cruise Control among others all fitted as standard. New for the 2019 model year is the addition of Driver Attention Alert (DAA).
The design of IONIQ not only presents an appealing silhouette, but also creates a spacious interior and generous storage space. Moreover, the sleek aerodynamic shape helps to achieve a class-leading drag coefficient of just 0.24 Cd. Recognised for its athletic design underlining the fun-to-drive yet efficient character of IONIQ, the car was a winner in the 2016 Red Dot Design Award.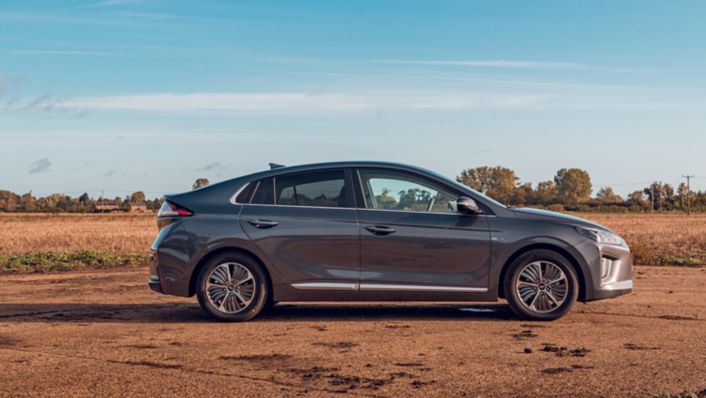 In tune with our digitalised world, IONIQ delivers the simple, smart connectivity and infotainment features that customers expect. Apple Car Play and Android Auto provide fast and intuitive smartphone connectivity, with wireless inductive charging for compatible devices. LIVE services enhance the on-board experience and provide useful information on the move, delivered via an eight-inch display that supports a new audio-visual-navigation system.
* Based on weighted combined WLTP Test Cycle.