The New Generation i30 is the DNA car for Hyundai Motor
Designed, developed, tested and manufactured in Europe to offer customers highest value
New coherent and timeless design featuring the popular i30 Fastback bumper including the Cascading grille 
Downsized and efficient powertrain line-up including the 1.4 T-GDI with 140 PS
New 1.6-litre four-cylinder diesel engine with improved fuel efficiency, designed to reduce CO2 emissions and comply with Euro 6d Temp emission standards
Connectivity and Hyundai SmartSense active safety and driving assistance features to meet today's customer expectations
The New Generation Hyundai i30 is the DNA car for Hyundai Motor representing the core of the brand in Europe.
It is Hyundai Motor's answer to changing contemporary values and customer preferences toward technology driven solutions, individuality in style and flexibility.
The New Generation i30 delivers great value to single people, families, young and old. It is a smart and rewarding choice for those seeking an appealing design, an efficient and dynamic ride and a comprehensive safety package. Its quality and reliability are guaranteed by the unique, industry-leading 5-year unlimited mileage warranty.
We have listened closely to customer needs, redefining our offer to create a car for everyone. The New Generation i30 is our DNA car in Europe: accessible, appealing in design with innovative technology and great to drive. With up-to-date infotainment and connectivity features we offer everything that digital natives and today's customers expect.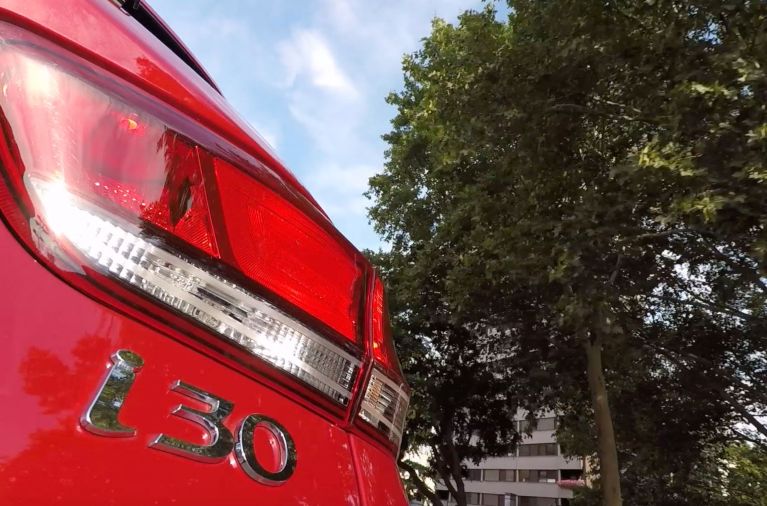 The New Generation i30 democratises technology with connectivity features such as Apple CarPlay, Android Auto and wireless charging to enhance smartphone operation and functionality while driving. The latest Hyundai SmartSense active safety and driving assistance features such as Forward Collision-Avoidance Assist, Smart Cruise Control, Lane Keeping Assist, Driver Attention Warning and Blind-Spot Collision Warning increase passenger comfort to enjoy the ride with the New Generation i30 even more.
With design being the No. 1 buying reason for Hyundai customers in Europe, the New Generation i30 further evolves Hyundai's design language with precise and tensed lines, refined rich surfaces and a sculpted body to create a timeless and confident appearance.
Our designers are driven by passion and enthusiasm bringing pride and joy to Hyundai owners. You see and feel this new spirit in the New Generation i30 – it is a proud statement. With the New Generation i30 we have introduced our newly developed front grille: we call it the Cascading Grille, the new identity of Hyundai.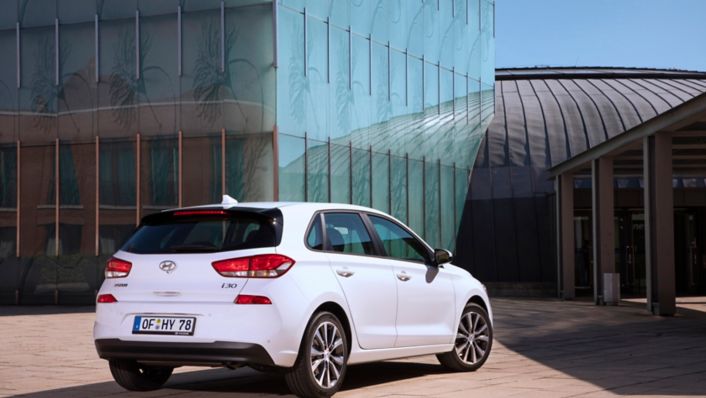 The development engineers of Hyundai Motor Europe's Technical Centre in Germany enhanced the driving dynamics of the New Generation i30 in a rigorous testing programme throughout Europe and on the famous Nürburgring Nordschleife. The highly rigid and light body with 53% Advanced High Strength Steel delivers the base for good ride and handling characteristics and combined with a 10% more direct steering and a newly developed chassis the driver can enjoy dynamic driving abilities without compromising high levels of comfort.
The powertrain line-up consists of downsized turbocharged engines to enhance efficiency and responsiveness. Customers can choose from three petrol engines and one Smartstream 1.6-litre turbo diesel engine with three outputs with CO2 emissions as low as 99 g/km. The New Generation i30 is the first Hyundai model available with the new turbocharged four-cylinder petrol engine, the 1.4 T-GDI with 140 PS.
The Broadest Range of Cars in the C-segment
The New Generation i30 is more than just one model. It is a range of at least four unique products united by a timeless and balanced design coherent for every body type. With the i30 five-door, i30 Wagon, i30 Fastback, i30 N and i30 N Line, the line-up offers the right car for everyone. The New Generation i30 range features the first high-performance model under Hyundai Motor's N line-up, first produced in 2017.
The European Success Story: Hyundai Motor's DNA car for Europe
Designed in Hyundai Motor Europe's Technical Centre in Rüsselsheim, produced in Nošovice, Czech Republic, and tested on the Nürburgring, the third generation i30 is built on the infrastructure that Hyundai Motor has developed over the last 25 years in Europe. It aims to continue the success of the two previous generations of i30 that have sold more than 800,000 cars in Europe since 2008.
The i30 range is a stronghold for our success in Europe. We not only invest in cutting-edge technologies like with our Kona Electric or All-New NEXO, we also seek to constantly improve our best-selling models to meet our customer's needs in terms of fuel efficiency and appealing design.
The New Generation i30 is produced at Hyundai Motor Manufacturing Czech in Nošovice, which opened in 2008 and started production of the first generation i30 the same year. It has an annual production capacity of 300,000 cars and fulfils highest quality standards to meet European customers' expectations, enabling Hyundai Motor to deliver an industry-leading peace of mind package: a 5-year unlimited mileage warranty.