Hyundai H350 Light Commercial Vehicle completes its first successful year of European market entry after start of production in May 2015
Introduced in 9 countries in Europe in 2015, the Hyundai H350 is expanding its presence to 14 markets in 2016 with Romania, Bulgaria, Denmark, Hungary and Portugal
Now available with the new Euro 6 emission standard compliant engines enhancing its high level of quality, reliability and value
The Hyundai H350 is celebrating its successful market entry and first year of production since May 2015 at Hyundai Motor partner Karsan's plant in Bursa, Turkey.
It is the first Light Commercial Vehicle (LCV) Hyundai Motor has launched in the big van segment in Europe, with a completely new product design and produced on a dedicated new assembly line, ensuring the vehicles' high level of quality, reliability and value.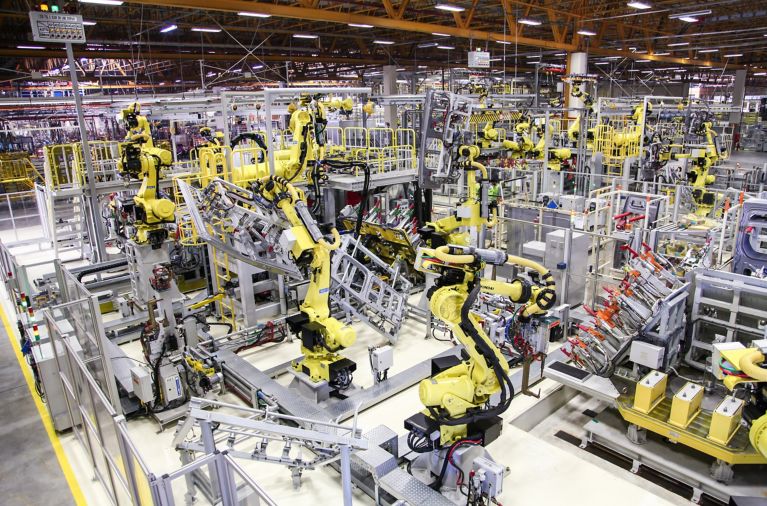 With the Hyundai H350 we are bringing to life our claim 'New Thinking, New Possibilities'. One year ago we launched the first truly new challenger in Europe's big van segment and our first 3.5-tonne LCV, a completely new product, and this year we are expanding its European presence from 9 to 14 markets based on high demand and great customer feedback.
Completely new product design and new assembly line
The Hyundai H350 has many key advantages to meet the needs of European customers. Among them are a high quality driver-focused and spacious interior, with passenger car comfort and features. The powerful 2.5-litre turbo diesel engine has already been proven in Hyundai's H-1 van. Combined with a 6-speed manual transmission and rear-wheel drive, it offers great driving dynamics. From now on, the vehicle will be produced with new Euro 6 emission standards compliant engines. Completing the package, the Hyundai H350 has a gross payload of up to 1,365 kilograms on the van version and can carry up to five Euro palettes delivering best-in-class cargo space in the six meter van segment.
The Hyundai H350 is assembled in Europe for European customers, delivering high levels of quality, reliability and value. The new and innovative assembly line in Turkey features highly automated production technologies. The H350 assembly process runs through the assembly's U-shaped design, providing high production quality while offering flexibility to assemble the three different versions of the H350: van, bus and chassis cab.
Top quality, reliability and a three-year unlimited mileage warranty
Initially available in nine countries, the H350 is now marketed in 14 countries in all. New markets are Romania, Bulgaria, Denmark, Hungary and Portugal, adding to the original ones Austria, Belgium, the Czech Republic, Germany, Italy, Poland, Turkey, Spain and Switzerland. This means more European LCV operators can benefit from the H350 and its features: large cargo capacity, ergonomic design and strong performance combined with high quality and safety standards based on a rigid body shell featuring 75% of advanced high-tensile steel.
The first Hyundai LCV designed and built in Europe for the European market offers completely new product design. Hyundai Motor brings smart technologies and car-like comforts to the LCV segment, including user-friendly cruise control, rear safety camera, Park Assist System and rain sensor that triggers the windscreen wipers. Safety is another important feature of the H350. The Vehicle Dynamic Control System consists of up to nine electronic devices that assist and protect the driver, including Roll-over Mitigation, Emergency Stop Signals, engine Drag control as well as Lane Departure Warning System.
The H350's impressive quality and reliability ensure a competitive total cost of ownership and a strong residual value. Completing the package, the reassurance of Hyundai's three-year unlimited mileage warranty is unique in the LCV market.