2017 is the year the electric car leapt off the news pages and became a firm reality - one that Hyundai Motor has already fully embraced.
If you've even glanced at the news over the past few years, you'll know that the era of the electric car has coming for some time. However, 2017 has surely been the year when the path to this form of zero-free emissions mobility has become a permanent fixture on the automotive landscape.
When compiling its annual Global Automotive Executive Survey at the start of the year, half of the executives interviewed told KPMG that electric vehicles had overtaken connectivity and digitisation as the top trend in the industry over the next eight years. Then, halfway through 2017, news arrived from the International Energy Agency that the number of electric cars on the world's roads had surpassed two million in number.
To put that in context, it had previously taken a decade to jump from just a few hundred in 2005 to the 1m milestone in 2015. The IEA's research showed that sales accelerated by 60% in 2016 thanks to falling prices and a number of new models, such as Hyundai Motor's award-winning IONIQ Electric, which combines best-in-class aerodynamic design and state-of-the-art connectivity features and for an uncompromised driving experience.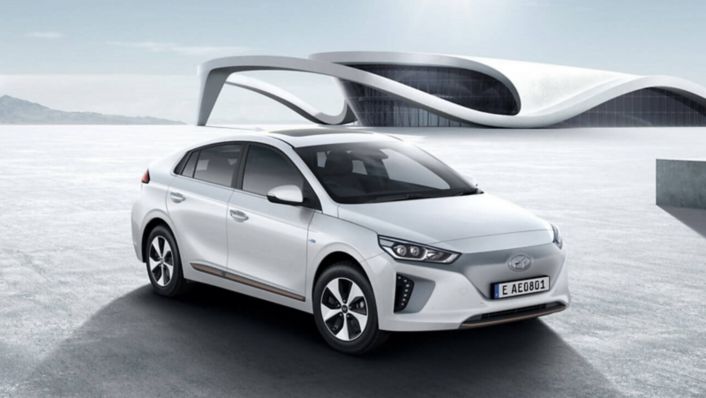 Such global growth led the IEA to label it a "rapid market evolution", and further statistics confirm its assessment. The EV Sale website has recorded steady annual growth in global electric car sales over the past three years that climaxed with a record 750,000 sold worldwide in 2016.
China, the US and Europe accounted for more than 90% of electric vehicle sales last year, with China the single biggest market. It saw over 70% growth to about 350,000 in 2016, while Canada, Sweden, and France experienced growth of between 50% and 70%.
The countries with the highest number of electric vehicles sold as of 2016 were China (630,000), the United States (560,000), Japan (140,000), Norway (114,000) and the Netherlands (111,000). With the global market growing at its current rate, it is thought that 2017 will be the year that welcomes France, Germany and the UK to the list of countries with over 100,000 electric vehicles on their roads.
Around the same time the IEA published its research, the annual Bloomberg New Energy Finance report forecast that electric vehicle were on course to account for 54% of all new car sales by 2040 – much greater than the 35% it had anticipated in its 2016 report. It also anticipated that electric vehicles would make up 33% of the global car fleet by 2040, thanks to their price dropping below that of internal combustion engine-powered cars in most countries by 2025-29.
A month later in July – shortly after France declared it would end sales of petrol and diesel vehicles by 2040 – a report commissioned by multinational banking group ING predicted that all new cars sold in Europe would be electric by 2035, driven by government support, falling battery costs and economies of scale. At the end of the month, the UK followed in France's footsteps with the announcement that it too would ban petrol and diesel car sales from 2040.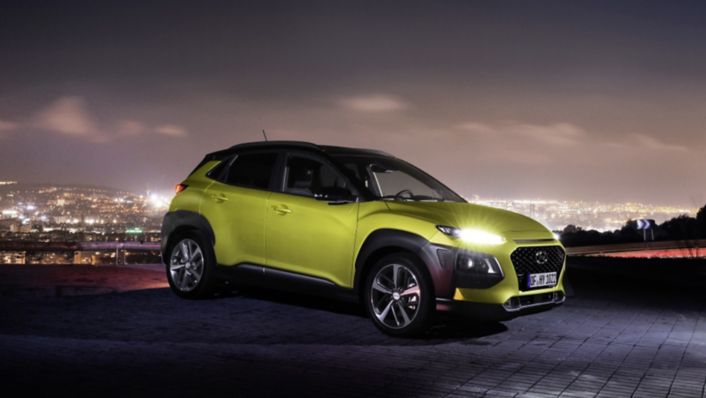 As a manufacturer for whom eco-mobility has long been a major goal, this is a trend that Hyundai Motor has been swift to adapt to. At this year's Frankfurt Motor Show, which was held in September, it was no surprise that the buzzword echoing around its spectacular exhibition halls was "electrification". One of the sources of that buzz was the Hyundai Motor Europe stand, where President and CEO Hyung Cheong Kim and Senior Vice President and COO Thomas A. Schmid set out the company's eco mobility strategy over the next three years.
They revealed that by 2020, Hyundai plans to launch 15 new eco models globally, including electric, hybrid, plug-in hybrid and fuel cell electric vehicles to match its customers' lifestyles. Kim announced that 10 of these models will come to Europe, meaning that 60 per cent of Hyundai's line up will be available as eco cars, adding that this technology would be more affordable and look more appealing than ever.
Schmid confirmed that Hyundai's next pure electric vehicle will be the electric version of Kona, merging the two hottest trends in the automotive market: SUV and EVs. He also revealed that Kona Electric will launch at the next year's Geneva Motor Show.