The Hyundai IONIQ's innovative technology is breaking new ground in the auto industry. So it's no surprise the car is also embracing the digital world with its Augmented Reality app.
With car connectivity becoming a dominant trend in the motor industry, our phones and smart devices are becoming increasingly integrated with our vehicles. We already see how synching these devices with the car's on-board consoles allows us to receive a whole range of useful data like traffic information, or enjoy entertainment apps on our road trip holidays, for example.

Just as it is taking the world by storm in the social gaming sphere, now augmented reality is set to silently revolutionise our driving experience, and Hyundai is embracing this digital revolution. Hyundai's IONIQ, the world's first car offering three electric powertrains democratises e-mobility and is complemented with its own AR app.
For the first time, Hyundai Motor is launching a new model across Europe primarily via digital channels and video content. With this approach, we are targeting a new customer segment with a shared mind set and attitude – we call them Generation IONIQ.
Alexandra Worbs, Project Manager with Reflekt, Hyundai's partner leading the AR app development for the European launch of the IONIQ, gives us a sneak preview of what to expect from the new application.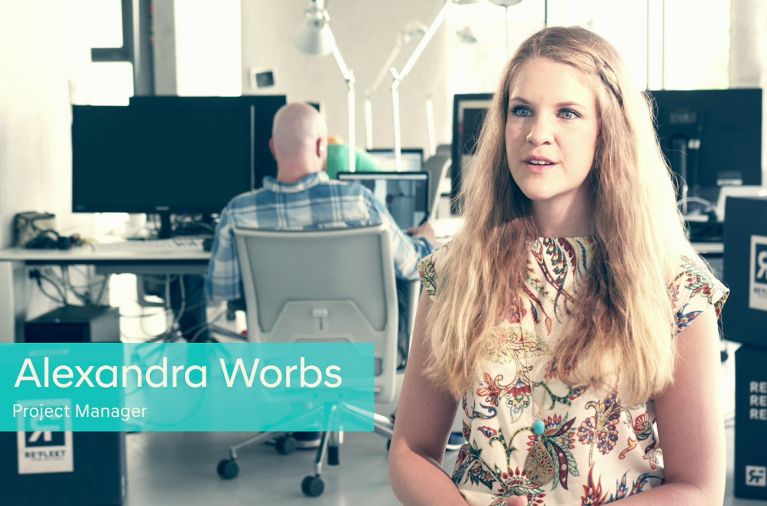 New world of AR innovation

With augmented reality, by holding a smart device over items like brochures and even the car itself, we are opened up to a whole new world of information and innovative technology.
As soon as the objects get detected, the environment is filled with augmented content so digital information is superimposed onto the real object. This could be for example, product highlights, product features which need to be explained further or the user can even get a view inside the car to see hidden components like drive trains or safety components.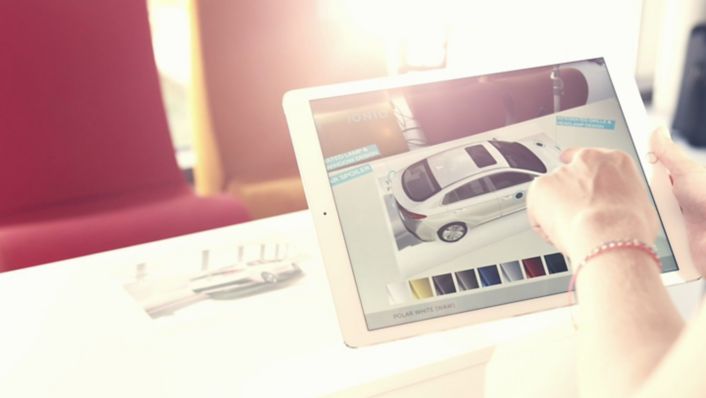 Exciting customer features
Worbs says the technology has great possibilities for both businesses and consumers.
For example, users can scan a brochure cover with their smartphone and a 3D model of the real Hyundai IONIQ is displayed. They can interact with it, turn it, zoom in for a closer look at the components and can even get into the interior to explore in 360 degrees.
The Hyundai IONIQ democratises e-mobility by offering car buyers an accessible choice of three power trains, electric, plug-in, and hybrid in a single body type. Boosting its green credentials, the car also boasts class-leading fuel efficiency and low-to-zero emissions, all in a sleek aerodynamic model design.
For more information about the IONIQ, please visit
hyundai-ioniq.com
.