The IAA is the world's largest motor show. This year, Hyundai Motor presents three public debuts of new vehicles: its first high-performance car, the i30 N; the elegant i30 Fastback and the bold KONA.
The 67th International Frankfurt Motor Show takes place in the German city of Frankfurt am Main and is open to the public from Thursday 14 September to Sunday 24 September. The IAA is Hyundai's home motor show in Europe, with the company's Design, R&D, vehicle testing, motorsport and commercial operations all based in the region.
The first International Motor Show in Germany was held at the Hotel Bristol in Berlin in 1897. In April 1951, an automobile exhibition was held on the trade fair site in Frankfurt for the first time, attracting 570,000 visitors, and it has remained in the city ever since. The 2015 IAA saw around 1,100 exhibitors from 39 countries present their innovations on an area of 230,000 square metres, including 219 world premieres. In all, nearly 932,000 visitors came to Messe Frankfurt to experience the event.
Hyundai Motor has unveiled many new models at the Frankfurt Motor Show over the years, from iconic production cars to game-changing concepts. These are some of the company's highlights from previous events in recent years.
IAA 2011 – Hyundai i30

The 2011 Frankfurt International Motor Show was held from 13-25 September 2011. Hyundai Motor unveiled its second generation i30, which was designed and engineered at the Hyundai Motor Europe Technical Center in Rüsselsheim, Germany. The second generation i30 offered a choice of four engines with a total of six power options, and went on sale in Europe in early 2012 as a five-door hatchback. Like its successor, the New Generation i30, it was produced in Europe at the company's manufacturing facility in Nošovice, Czech Republic.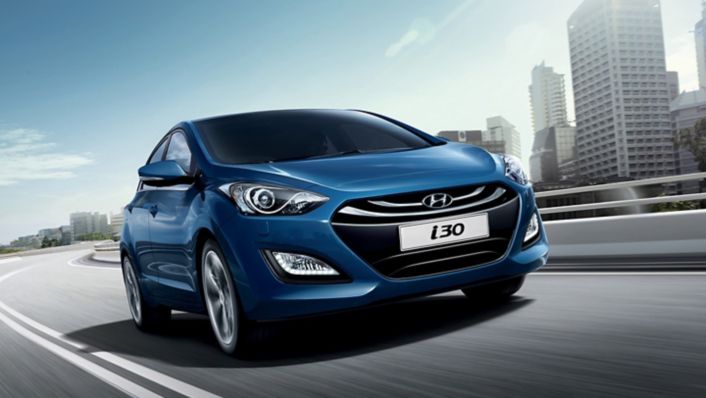 IAA 2013 – Hyundai i10 and Hyundai Equus

The second generation Hyundai i10 was designed by Hyundai's European design team led by Thomas Bürkle, and it made its debut at the 2013 Frankfurt Motor Show before arriving in European showrooms in January 2014. The new car was 80mm longer, 65mm wider and 50mm lower than the first generation i10, and offered three engines. It is produced at Hyundai Assan Otomotiv's plant in Izmit, Turkey. Its successor, the New Hyundai i10, is currently on sale, having launched last year at the 2016 Paris Motor Show.
Hyundai Motor also displayed an example of its award-winning US-specification 2014 Equus during the 2013 IAA. This 5,2-metre-long sedan is Hyundai's largest production model to date, and was shown to demonstrate the company's technology and luxury credentials. The Equus is designed to carry four or five occupants and is equipped with every conceivable convenience, comfort and safety feature to make every journey a pleasurable experience.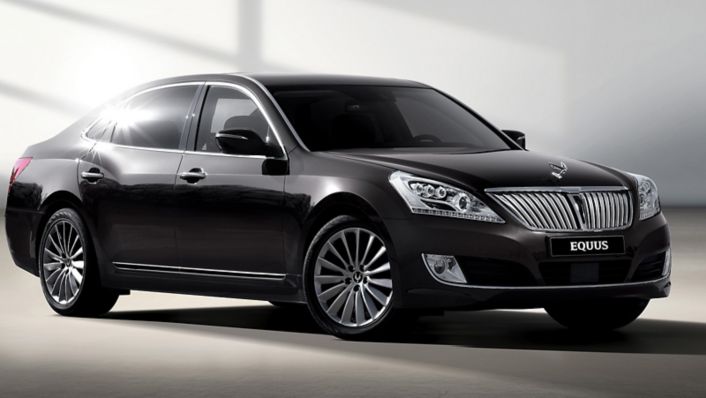 IAA 2015 – Hyundai i20 Active, New Santa Fe and four concept cars

The 2015 Frankfurt Motor Show took place from 19-27 September of that year. Hyundai showcased an updated i20 Active, a rugged compact crossover for customers with active lifestyles. Based on the i20 five-door, the i20 Active offered superior space, comfort and quality as well as further design enhancements. The company also revealed an updated version of its pioneering Santa Fe that offered new design refinements and an advanced range of new active safety, comfort and convenience features.
Hyundai also unveiled four dynamic concept cars during the event. The first of these was the Vision G, a concept that demonstrated the company's passion for performance and luxury. The mid-engine, turbo-powered RM15 concept represented Hyundai Motor's passion for performance and served as a prelude to to the i30 N, which debuts at this year's show. A preview of the 2016 i20 WRC car was also previewed ahead of the 2016 WRC season.
The company also introduced its Hyundai N 2025 Vision Gran Turismo concept car. This offered a peek into the Hyundai brand's unique perspective on future performance cars, drawing inspiration from aeronautics, and employing a dynamic stance with hints of a jet fighter design that blurred the line between air and asphalt.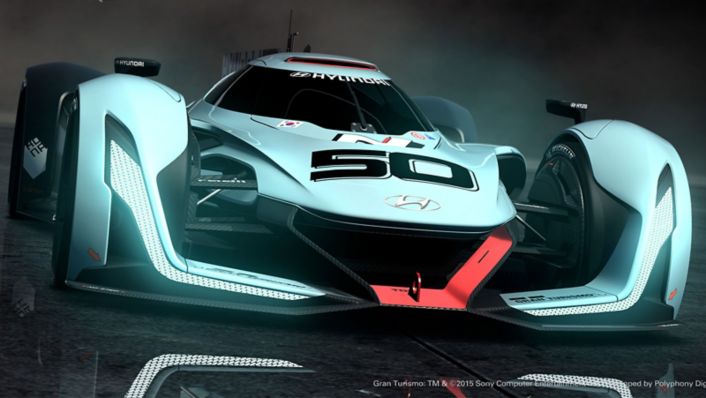 IAA 2017 - Hyundai i30 N, Hyundai i30 Fastback and All-New Hyundai KONA

At this year's Frankfurt Motor Show, Hyundai is giving public debuts to three new vehicles, including two new members of the i30 family. The first of these is the i30 N, the company's first high-performance car under the N line-up inspired by motorsport. Built on the New Generation i30, this car has been developed from the ground up to deliver maximum fun to drive in everyday life on the road as well as the track. Meanwhile, the i30 Fastback is a premium, classy, five-door coupé that is characterised by its strong stance and sporty, elongated lines. It democratises technology by offering the latest Hyundai SmartSense active safety and driving assistance features.
Hyundai will also showcase the All-New KONA, a true SUV with a bold, progressive design and equipped with premium features, accessible connectivity and the latest safety technologies. It combines optional on-demand four-wheel drive, 7DCT and Hyundai's latest powertrains, and features a sleek, sharp design.